7 Easter Content Ideas to Treat Your Subscribers To
If you haven't got your Easter content sorted yet, then hop to it! Here some fun seasonal YouTube ideas to keep your subscribers sweet.
Any seasonal holiday presents a wealth of content possibilities. No matter what your channel niche is or your particular content creator style, you can use holidays to create trendy and accessible content. Easter, much like Christmas, is celebrated by non-religious and religious people alike, albeit in different ways. Everyone can enjoy the abundance of chocolate eggs, adorable bunnies, and general excitement of spring.
Easter conjures images of colour, flowers, fresh starts, delicious treats, and lots of arts and crafts. You can take these and run with them, applying them to your channel in any which way you please.
To get into the spirit of things, we've got some Easter content ideas that you can put together quickly and easily, so you don't miss the boat this year!
Run a Contest
Personally, I don't view Easter as a gift-giving holiday. Unless those gifts are edible and oval shaped. But, any seasonal holiday is a good excuse to share some joy and be generous. You could run an Easter contest, and treat any winners to some merch or relevant prizes.
For example, you could give away something you've made if you're crafty. Alternatively, if you're sponsored by some cool brands, you could try partnering up to provide winners with exciting kit or products.
Easter Craft Tutorial
On YouTube, craft tutorials and craft channels are egg-stremely popular (sorry, we'll stop being so punny soon). Whether you're savvy with a sewing needle, or a keen knitter, you could come up with some cute and fun crafty makes. Film yourself creating a nest of crochet chicks, or maybe a lino cut of a sweet Easter scene.
Chocolate Treat Recipes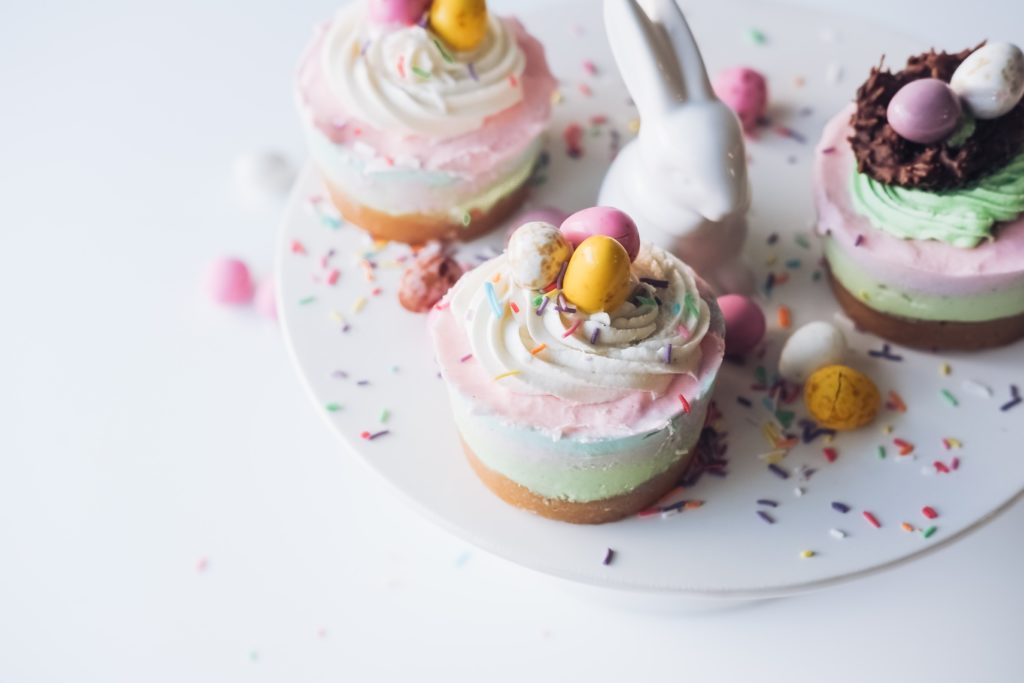 If you're a baker specialising in vegan delicacies, or you're just an all-round dessert fan, filming yourself trying out some chocolate treats is the perfect way to excite your subscribers for the upcoming holiday.
You don't need to be a master chocolatier to nail this kind of video. In fact, some chocolatey chaos would be great entertainment for your audience.
Easter Outfit Showcase
Fashionistas rejoice, as Easter is the perfect time to unveil your outfit ideas for the new season. If you're wardrobe obsessed and your channel is all about style, why not showcase some new looks you've put together. As we transition from winter into spring, it's time to swap out the sweaters for skirts, and turtlenecks to t-shirts.
Party Planning Tips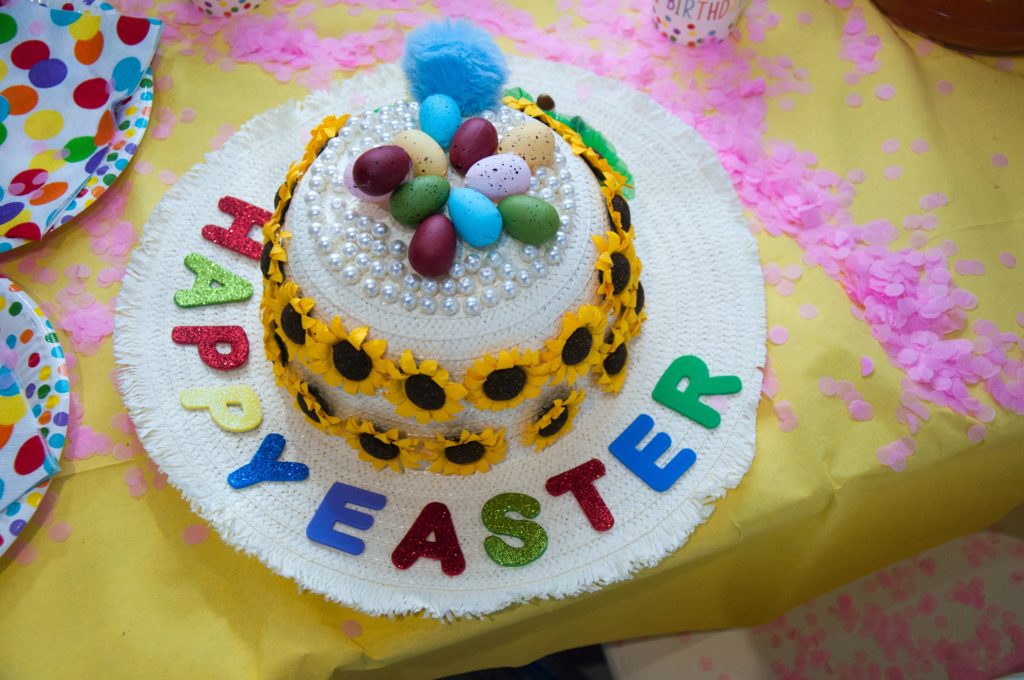 Running a lifestyle channel means the occasional party prep. If you're someone who loves planning and organising events, you could share your tips with your subscribers. Whether it's Easter inspired cocktail ideas, or gorgeous seasonal table decorations, your events expertise will make for ideal Easter content.
Hide an Easter Egg
One of the best things about Easter is the Easter egg hunt. Sadly, it's a bit difficult to hide actual chocolate eggs for your subs to find. But, why not go for the other type of Easter egg? This is a sneaky, hidden message or joke, which you could nestle into your content.
Keeping it silly and light-hearted is always a winner. Something as simple as placing a cleverly positioned bunny rabbit (not real, unless you have easy access to fluffy bunnies) in the background of your set. Ask your audience if they spotted it in your next video or through a community post.
Video Greetings Card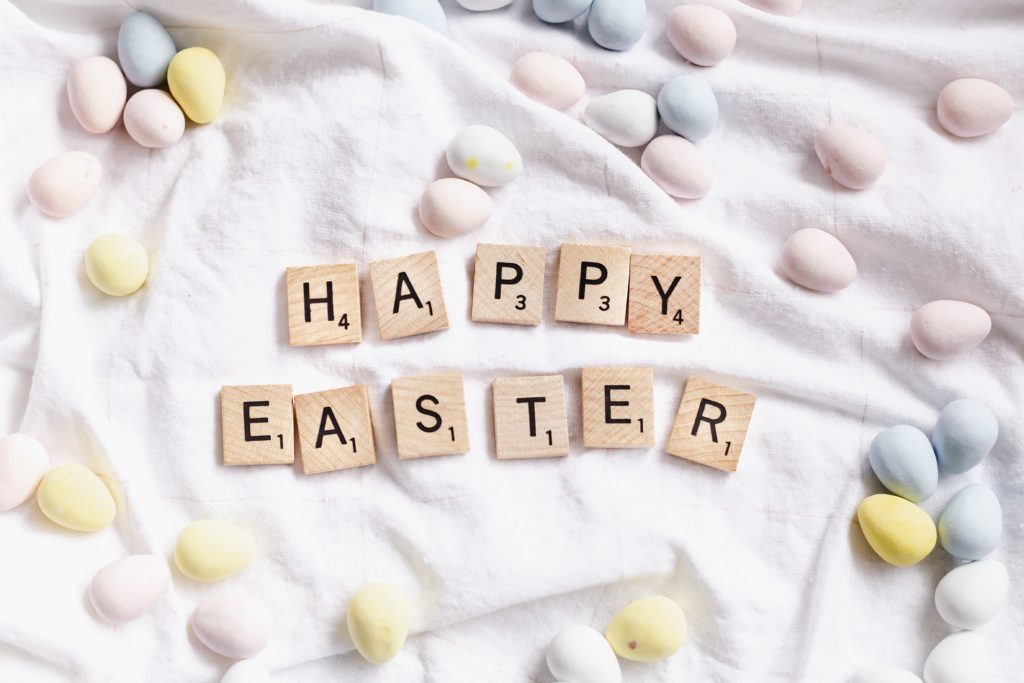 If you're stretched for time, this Easter content idea is super simple and quick to do. Why not jump in front of the camera to wish your subscribers a happy Easter, and show some appreciation for them.
Reaching out to your audience and letting them know they're valued goes a long way when building rapport and community. YouTubers are often concerned with gaining subscribers, and focus less on how to keep hold of existing ones. This is one very simple but effective way of doing just that!