Christmas Gift Ideas for Podcasters
Whether you're shopping for someone experienced or aspiring, you're bound to find inspiration from our holiday gift ideas for podcasters!
Having a friend or loved one with a very specific hobby can either be a huge advantage or disadvantage when it comes to gift buying. It can give you a solid direction in terms of what to buy – ideal for those who struggle to drum up ideas. But, equally, it can be a struggle to know what the right thing to buy is, particularly if you're not clued-up on their hobby.
Here at Synchedin, we're happy to admit that we know this struggle all too well. That's why we're helping you out this holiday season, with our handy gift guides. Check out below all our gift ideas for podcasters that anyone would be delighted to find under the tree this Christmas!
The Podcast Journal
It all starts with an idea. And those ideas need to be written down somewhere!
The Podcast Journal is a fantastic and highly aesthetic workbook. Essential in getting any podcast off the ground, it helps with organisation as well as providing structure when approaching podcasting.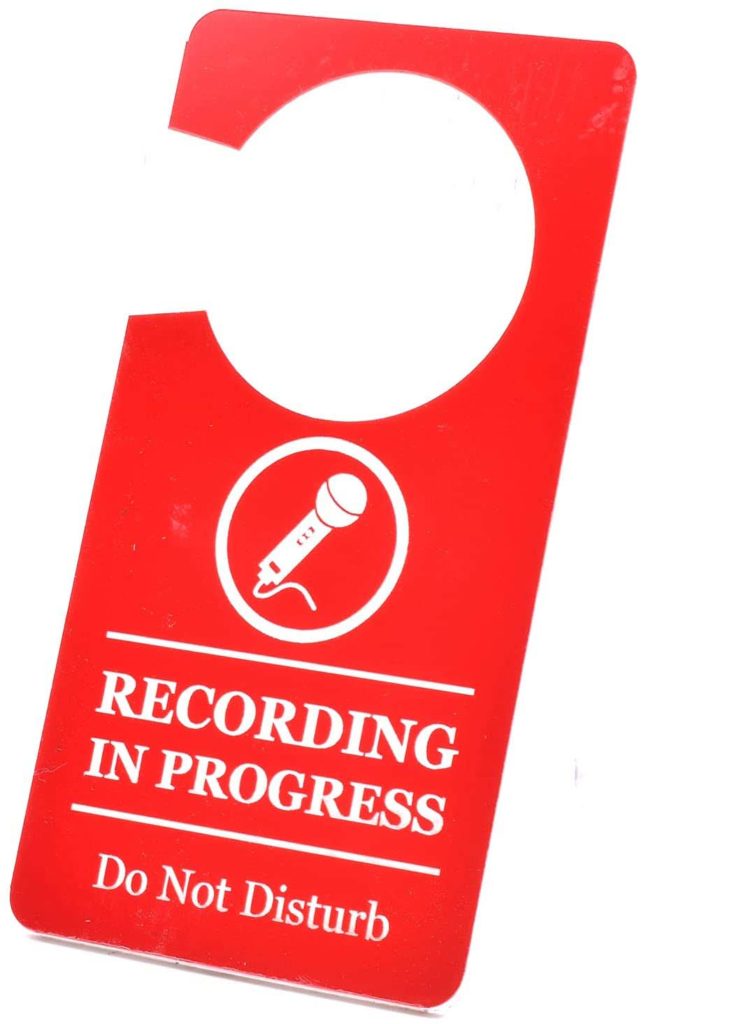 Door Sign
The problem with a home studio is that interruptions are likely. Nobody wants to have their flow interrupted by a knock on the door and someone offering them a sandwich. Though, there are worse ways to be interrupted.
A great stocking filler, this "Recording in Progress" door sign ensures that doesn't happen again. Beautifully engraved, and an unmissable red means everyone will know to stay away and let the podcast magic happen.
Audio Technica M50X Headphones
Now, onto the more technical items. Podcasting is, of course, based on recording audio. This means any podcaster needs decent headphones to hear themselves and any guests or cohosts. A great set of headphones will also block out any distracting background noise.
The Audio Technica M50X headphones do just that, and more! These are a budget friendly option, so ideal for podcasters just dipping their toes.
The Tula Mic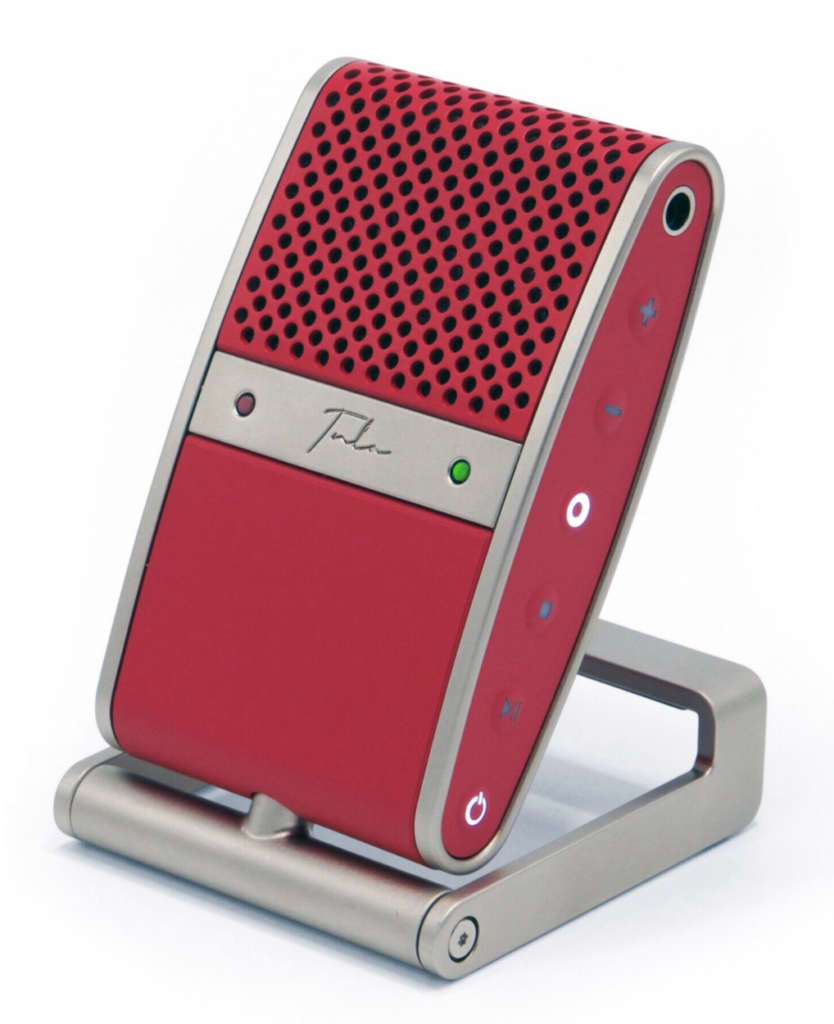 It'd be pretty difficult to record a podcast without a microphone, wouldn't it? Sure, great podcasts are built on engaging and original content. But, they also need to be enjoyable and pleasant to listen to. I could happily listen to someone talk about pizza for an hour, but not if the audio is full of distortion.
The Tula Mic is an incredibly versatile, remote recorder that doubles up as a USB mic. Its compact design makes it perfect for podcasters on the go, and dual polar patterns means it's ideal for one host, or group conversations. Such high quality for an accessible price means this mic will be a joy to gift.
Tascam US 4×4 Audio Interface
One of the more specific gift ideas for podcasters, an audio interface is always a welcomed present. More advanced podcasters will probably pay more attention to audio quality than those just starting out.
An audio interface allows audio to be captured at a much higher quality compared to a computer's built in sound card. The Tascam US 4×4 interface can take the recording of 4 mics simultaneously, and produces a sound that all listeners will love.
Rodecaster Pro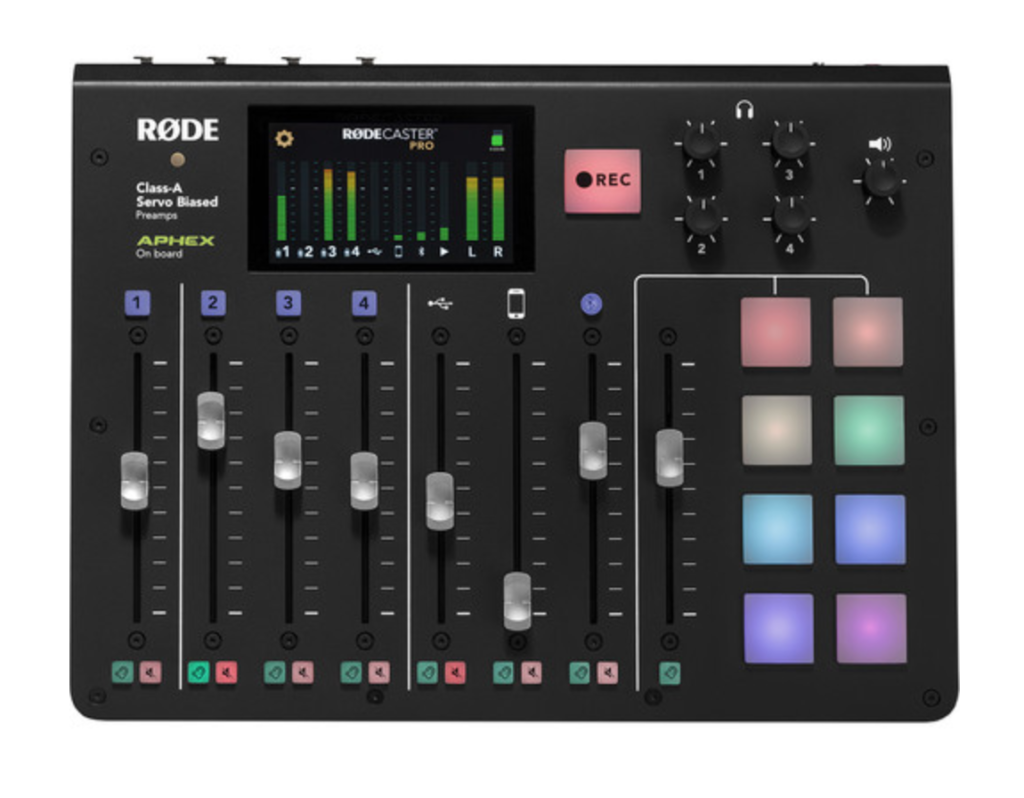 If you're feeling super generous and are looking for a main gift idea, the Rodecaster Pro will definitely win you the best gift award.
A more expensive option, but not unjustified, this integrated podcast production studio has everything a podcaster could wish for. Record four mics directly to an SD card without the need for a computer, and EQ or compress vocals on the fly.
Synchedin Subscription
All the best podcasts have intro music, great audio transitions, and even sound effects.
Okay, so maybe you can't exactly wrap this gift, but that doesn't make it any less awesome. From just $3.99 per month or $39.99 per year, you can gift your beloved podcaster with a huge catalogue of high quality sound effects and royalty free music. You wouldn't believe how much time and hassle this will save a podcaster!