Collection Highlight | Sounds of New York
Take a walk round Central Park or grab a slice of za without having to move an inch. Synchedin's Sounds of New York collection brings you stock music and SFX to suit the big apple.
Are you putting together a film or series based in New York? Perhaps you've got a fantastic podcast idea and need help setting the scene. Or maybe you just want to close your eyes and pretend you're on the corner of Fifth Avenue.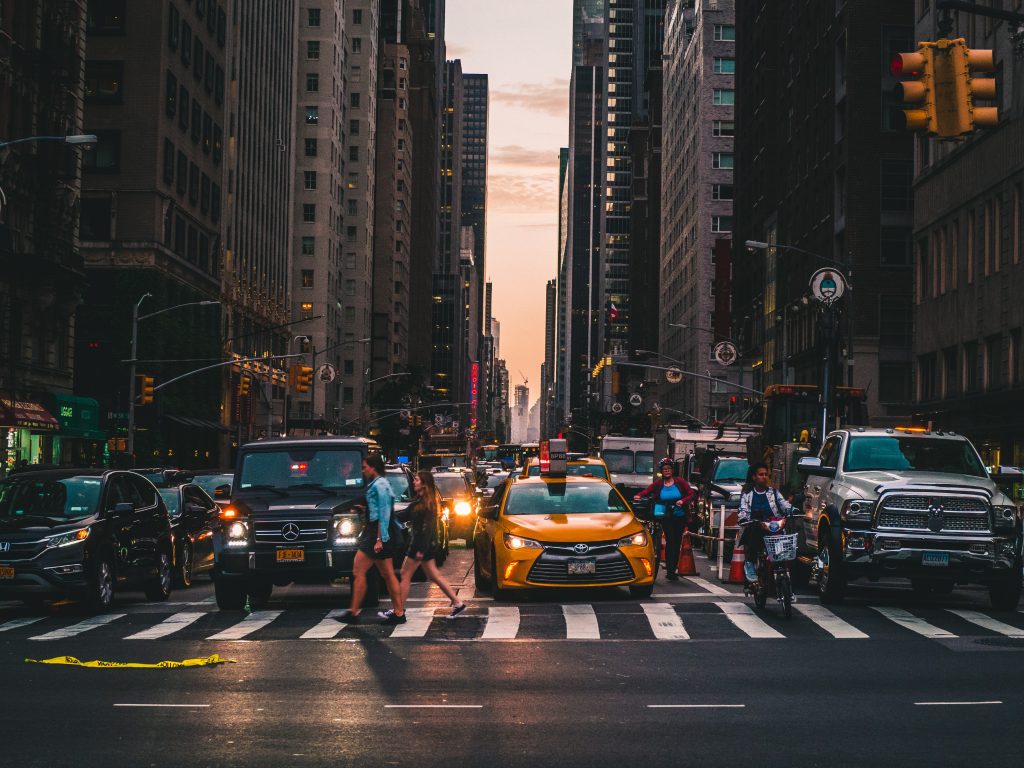 Immerse yourself in a New York state of mind, and get lost in the city that never sleeps. In the Sounds of New York collection you can find urban and edgy royalty free hip hop contrasted beautifully with mellow jazz vibes. We've also added a sprinkling of city ambience in the form of sound effects, giving you the complete New York experience.
Hear tracks from brilliant artists such as Jazz Lounge Bar, simmerdown, and Kevin Macleod.
Why Add Music & SFX?
Having music in the background of videos or podcasts is important for a number of reasons. Music helps create mood, sets the scene, and act as a great transitional method. Ever watched a YouTube video that didn't contain any music? I bet it was pretty dull, and you didn't make it the whole way through.
Music also has the ability to heighten emotions and pull on heartstrings. Create a deep impact with your video simply by adding a powerful track.
Similarly, featuring sound effects (SFX) in a podcast can act as a fun and engaging transition method. SFX play a huge role when it comes to film and video production. Foley and sound design help to create a convincing world and engross audiences. Productions without great SFX run the risk of falling flat and missing that magical mark that transports audiences to another universe.
---
Sign up to Synchedin and start discovering a huge library of fantastic stock music and SFX. Get access to unlimited downloads, and subscribe from just $3.99 per month!