Fortnite's Soundwave Series Offers Interactive Music Experiences
Epic Games has announced a series of global music events taking place with the game Fortnite. Find out more about the Soundwave Series, including who is first on the line-up, here!
Musical performances are nothing new for Fortnite. The beginning of August saw Ariana Grande perform as part of the 2021 Rift Tour, plus a trippy concert from Easy Life in Fortnite's creative mode back in June. Epic appears to be increasingly putting effort into new ways that music can be woven in to players' gaming experience.
Its latest effort will see popular musicians from around the world perform as part of the Soundwave Series. Players will be able to experience each artist via interactive experiences in-game. The first performance comes from Egyptian superstar Mohamed Hamaki and will kick off on the 1st October at 2pm ET. The event will run for 48 hours on a loop until the 3rd October, so players who can't view right away won't miss out.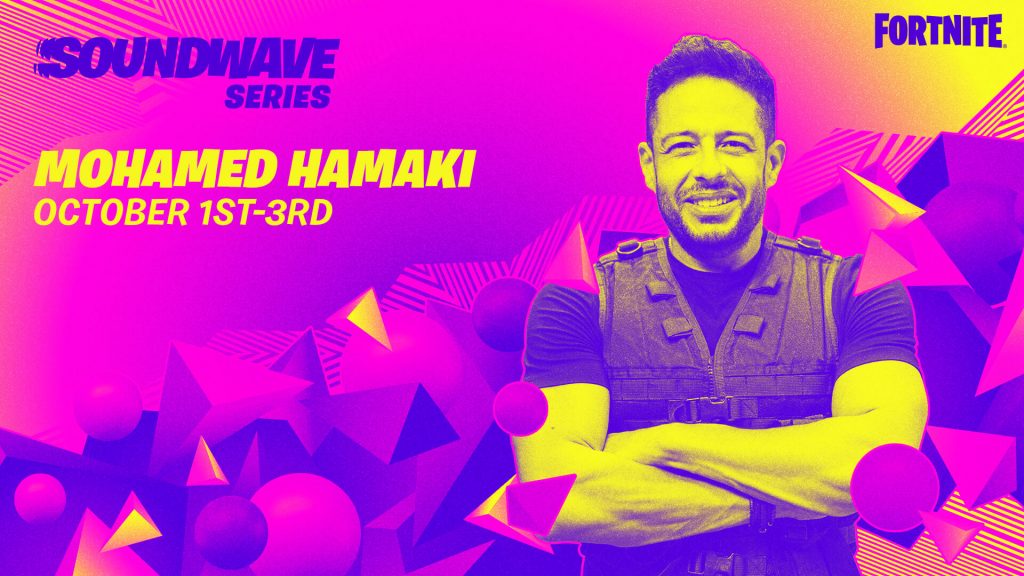 The SoundWave Series will be viewable in a number of different ways. Players can jump into a dedicated playlist to catch Hamaki's show. Alternatively, they can watch the performance during a battle royale match via a picture-in-picture mode. This mode is often how players view the Fortnite World Cup and competitive play.
The option of picture-in-picture viewing enables players to remain in the game whilst expanding their experience without the need for streaming services like Spotify.
Future performances for the Soundwave Series have already been locked in. Australian singer-songwriter Tones & I, Brazilian rapper Emicida, Japanese pop artist and music producer Gen Hoshino, and French-Malian singer Aya Nakamura will all take part over the coming months.
As with the Rift Tour, in-game goodies and mementos will be made available to players who attend the shows. If you tune into Mohamed Hamaki's performance, you will come away with the Soundwave Series – Hamaki Spray.