How Do Travel Vloggers Make Money?
A life spent documenting your adventures looks dreamy, but how do travel vloggers make money? Find out the secrets to life as a roaming content creator here!
So many people have had this experience: another Monday sitting at your office desk staring at a to-do list that, at best, inspires no feeling whatsoever. The thought of holidays, adventures and travelling drifts into your mind, and you find yourself, again, wondering how you can make that your regular Monday instead. The answer could be travel vlogging.
If you're confident behind and in front of a camera, and have wanderlust coming out of your ears, you could be a great fit. That's not to say it's an easy ride, though. Furthermore, whilst your boring office job isn't your passion, it does securely pay the bills. One of your first thoughts might be, "how do travel vloggers make money?" There are a few avenues of income available to content creators on the move. Your dream may not be as fantastical as you think!
YouTube
When we hear "vlog", we probably all immediately think of YouTube. A video sharing behemoth, there's just about every type of content on there imaginable. Since there's already a huge number of brilliant travel vlog channels on the site, you'll have to think about how you can stand out. Carving out a niche for yourself is a great way to attract a specific audience from which you can expand. Maybe you're all about travelling on a budget. Or perhaps your adventures revolve entirely around cuisine.
Earning money through YouTube does take time. You'll first need to gain a decent number of subscribers – at least 1000 before you can apply for an AdSense account – and rack up your views.
There are some travel vlogging must-haves which you will need to invest in before creating your money-making content. You don't have to go super high-tech, by any means. But, a good camera, microphone, laptop, and editing software will be required.
Social Media
If you find yourself scrolling endlessly through social media of an evening, you're probably relatively aware of how it all works. A combination of eye-catching content, clever captions, and considered hashtags is the recipe for a solid audience across the platforms.
Since apps like Instagram have become effective digital marketing tools, opportunities for making money through your content have become more accessible. Regularly sharing high quality content could make the influencer route a viable way for a travel vlogger to make money through Instagram.
You could monetise your IGTV videos, earning income through ad revenue. Alternatively (or additionally) you could partner up with brands. Working with other companies who want to promote products via your travel vlogs is one of the bigger earners for content creators. Solidifying good relationships with relevant businesses can ensure a steady stream of income, plus some nice freebies for you.
Freelancing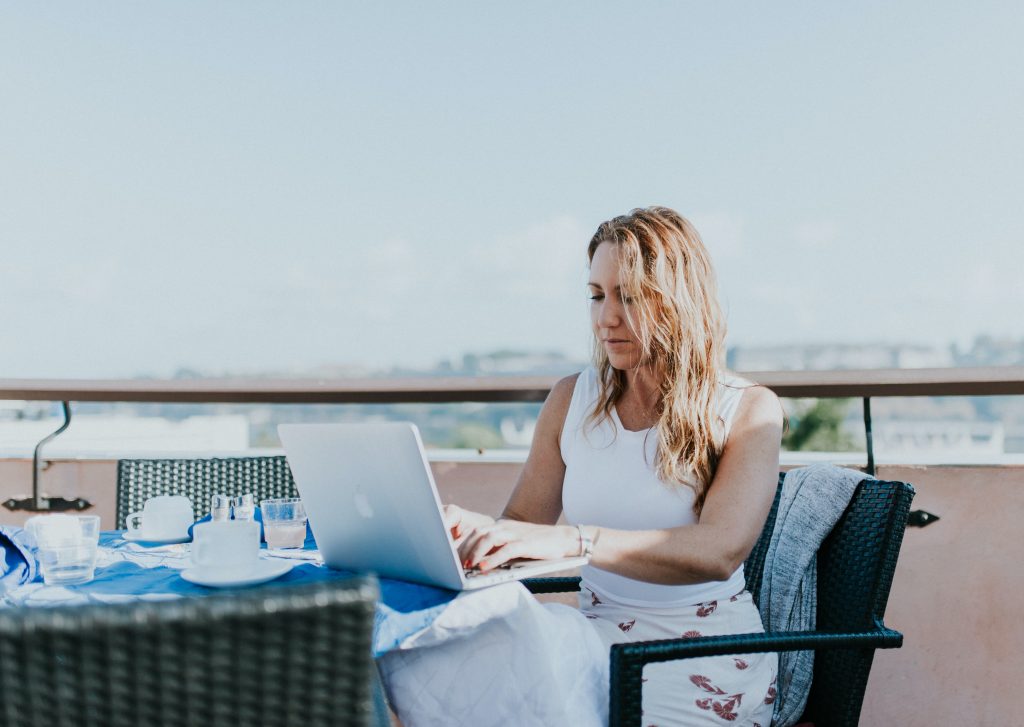 Linking to the previous point on brand partnerships, offering your services as a freelance travel vlogger is a tidy way to earn a living. Freelancing as a digital nomad has become a much more popular way of life over the last few years.
If you are confident creating video content, and have excellent communication skills, working with businesses and individuals online can facilitate your life as a travel vlogger. Loads of websites are wise to the fact that the more content they have online, the higher their chance of attracting new customers. You could be the very person they need to carry out this important aspect of their online marketing plans.
Summing Up
Now you can see there are multiple ways that travel vloggers make money, your dream to become a content creator on the move hopefully doesn't feel as distant. While none of these options will give you overnight success – the world of content creation relies on hard work, dedication, and patience – these are all respectable goals to work towards.
Don't be put off thinking you must take an "all or nothing" approach. Start by creating the content you love. You don't even have to jet off abroad to be a travel vlogger. Just getting the ball rolling and growing your online presence will pave the way for a fulfilling career as a nomadic creator.