How to Make a Feature Film on a Budget
Sadly, financial limitations often cap the size of project you're able to execute. But, not always. Here's how to make a feature film on a budget!
The average big blockbuster movie budget sits at around a whopping $100 million. That includes the production cost, marketing, and distribution. Production alone tends to be $65 million. These figures are unattainably high for the amateur, independent, or student filmmaker.
Due to money constraints, smaller projects and short films are usually created instead of feature-length projects. But, with the knowledge of how to make a feature film on a budget, you can let your imagination run wild. Here are some tips to help keep costs down without keeping the runtime down!
Plan Painstakingly
When money is tight, every little thing counts. In order to stretch those pennies, you need to know exactly how you're going to execute this mammoth project. Right down to what everyone is going to have for lunch on shoot days.
Drawing up a precisely detailed plan before you make any moves towards commencing production will save you a lot of headaches in the long run. Grep Pope, writing for No Film School on how he shot a feature length film for $2,500, states that he and his cocreator had no real production plan or schedule. However, he goes on to explain over the 9 months of prep that a carefully considered schedule was drawn up. Also, 4 months before a camera is even switched on suggests plenty of planning and forethought took place.
Rent Gear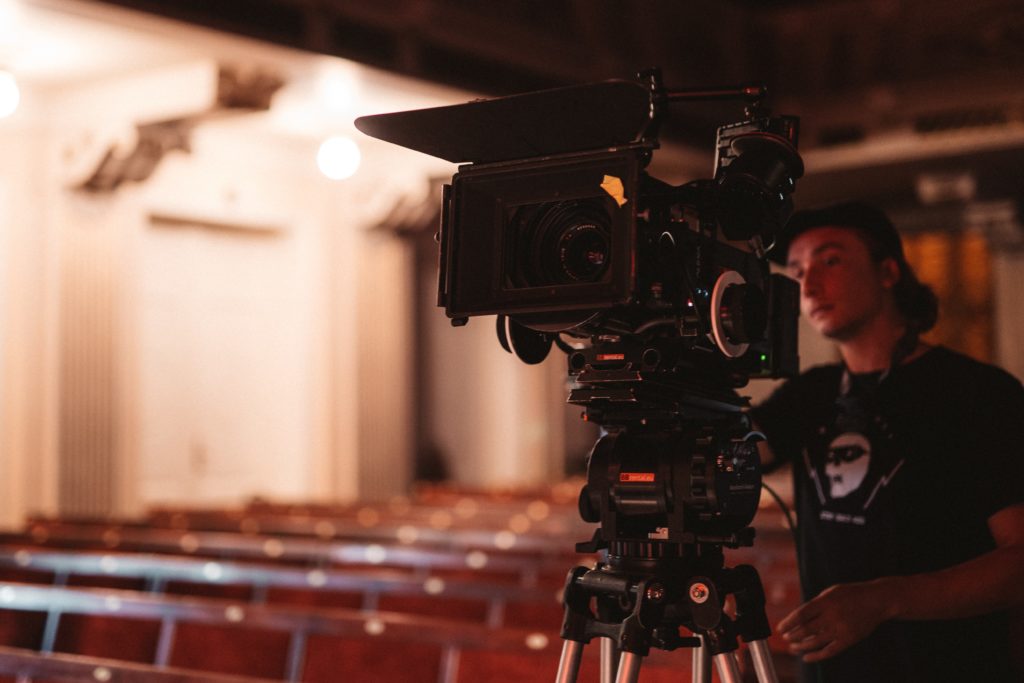 Choosing and sourcing filmmaking equipment can be one of the biggest roadblocks when it comes to independently making a feature length film on a budget. There are great cameras for beginner filmmakers, that can achieve a cinematic shot without totally breaking the bank.
However, you'll also need things like microphones, boom poles, lighting rigs, the list goes on. Buying everything outright will add up, so renting will enable you to get hold of some high-end gear without needing the high-end bank account.
Friendly Favours
Ever heard the saying, "it's not what you know, it's who you know"? So many opportunities have come about for people based on their friendly connections. We're not saying you don't need to be talented too, but a lot of amazing creators don't get to realise their vision or share their work because they simply don't have the right network.
If you're fortunate enough to be surrounded by creative (and generous) people, take advantage of that. Even being able to call upon someone to give actors lifts to locations, you'd be surprised how much money that will save you.
Keep It Local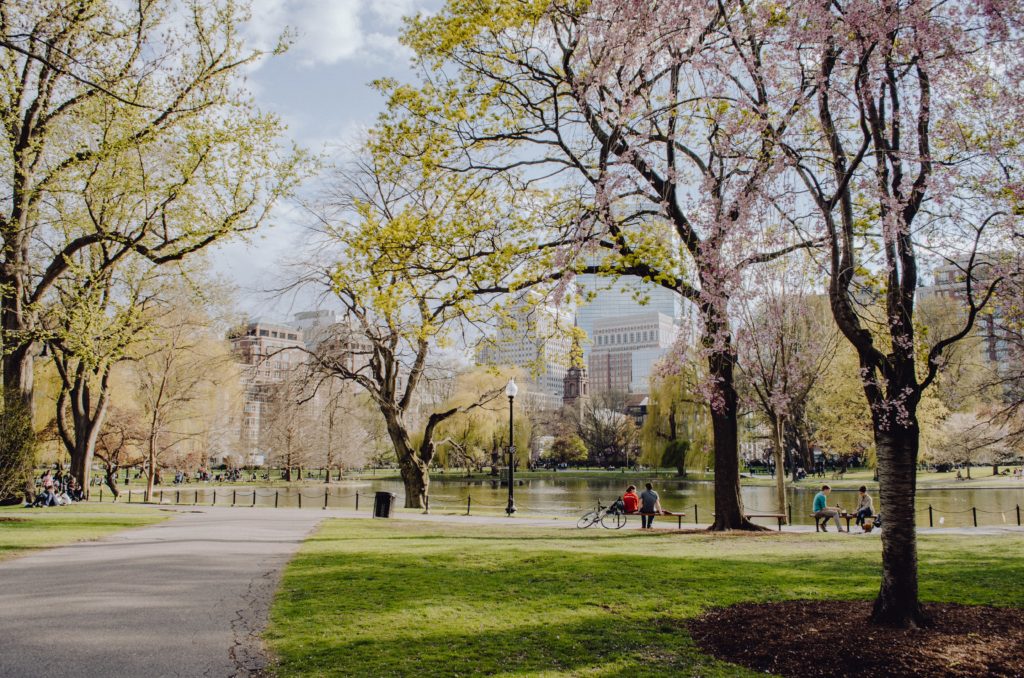 Just like Greg Pope did when shooting his budget feature film, it's a good idea to stay local when it comes to locations. Bear in mind, this will influence your screenplay heavily. If you want to make a movie about a globe trotting international super spy, you may struggle.
That said, you can get creative with green screen to help magic up distant lands. Just beware of the low-budget visual effects look. You don't want it to be obvious to your audience you made your feature film on a shoestring!
DIY
Being somewhat of a polymath definitely helps when trying to pull off any creative project on a budget. If you're able to do lots of things yourself and have the time, do! Writing the script and directing the film will save you a chunk of money. Equally, if you're musically minded, writing the score yourself is much cheaper than commissioning someone else.
If you don't fancy scoring your indie film yourself, you can always use Synchedin. For just $4.99 per month you can download unlimited tracks from the royalty free music library, including cinematic soundscapes!
Be the Editor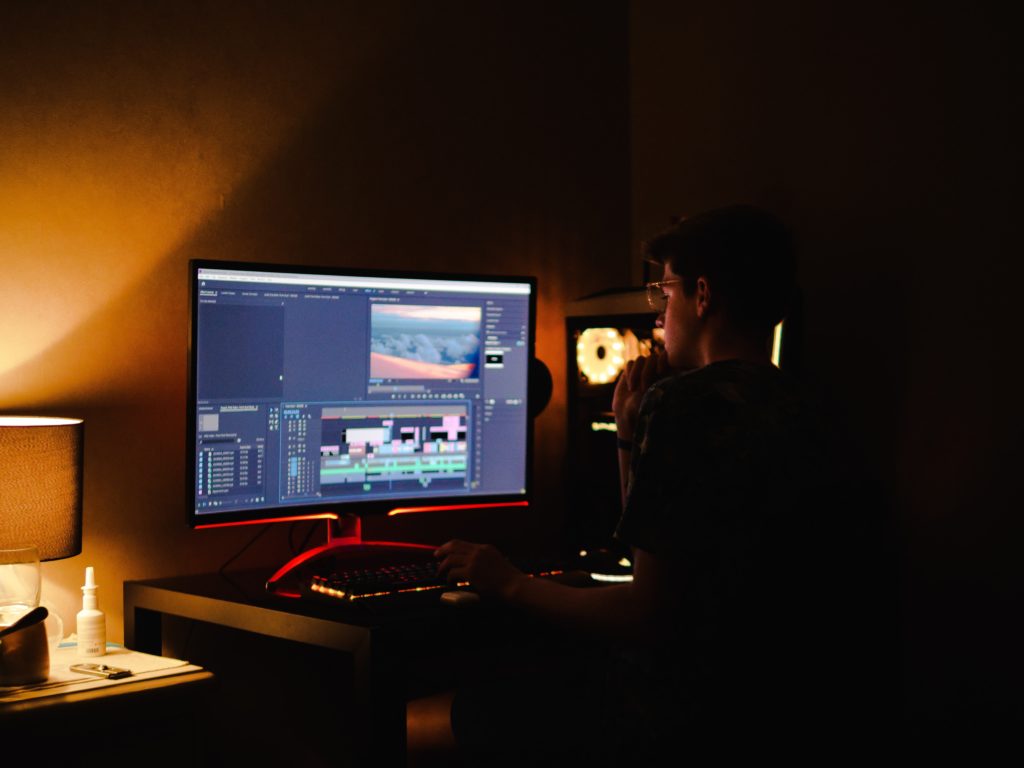 Editing is a huge part of the filmmaking process, and really helps to identify the style and character of a production. If you've been wondering how to make a feature film that's edited to perfection on a budget, we've got the answers.
There are plenty of video editing software options out there to choose from. Davinci Resolve is an incredibly powerful free editing software, that's got particularly fantastic colour correcting tools. You can also add your visual effects and edit audio. It's the budget filmmaker's dream!