Huawei Sound Joy Is Company's First Portable Speaker
Just revealed, the Huawei Sound Joy is a portable Bluetooth speaker that's set to rival the Sonos Roam. Check out the full details here!
Whilst Huawei has dabbled in audio products before, like earphones or stationary speakers, this is its first foray into the world of fully portable. In an attempt to feature on lists for the "best portable speakers" and such, the company has unveiled the somewhat lamely named Sound Joy.
In March last year, Sonos released the Roam. This was its new speaker designed around full portability, boasting a more compact, rucksack friendly housing compared to the Move. With Sonos being one of the big hitters in audio products, can the new Huawei Sound Joy stand up to the Roam?
Huawei Sound Joy
If you can look past the clunky title of this new speaker, it looks pretty stylish and standard, similar to the UE Boom. You will be able to choose from either an obsidian black or spruce green cylindrical design, and take it around in your backpack, bicycle bottle holder, or cling onto the handy strap.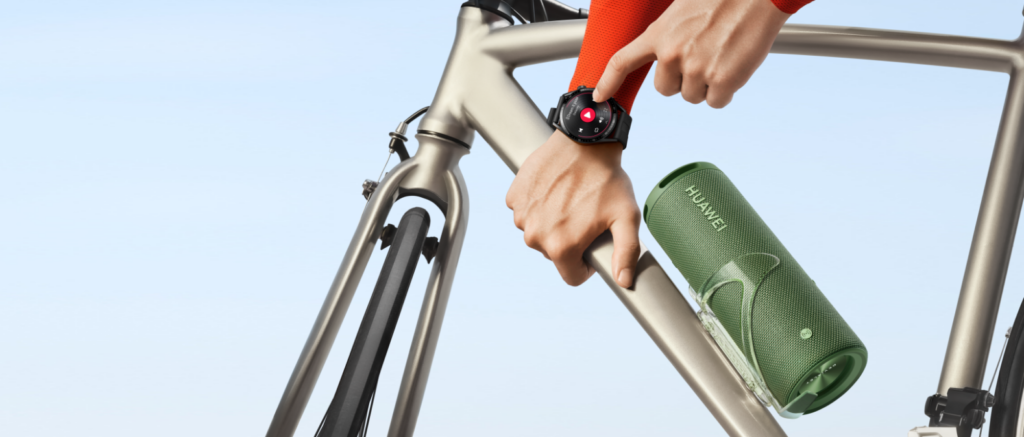 Its IP67 rating means the speaker is totally dustproof, and can withstand submersion in up to a metre of water for up to 30 minutes. The large, 8800 mAh battery offers up to 26 hours of Bluetooth playback, from a single charge.
In terms of how it sounds, the tech specs suggest it could be decent. Devialet, the high-end French audio company, has teamed up with Huawei to work on the speakers. The two companies have worked together before, developing the Huawei Sound X smart speaker. The Sound Joy features 4 speakers on its body, although only testing will reveal how they truly perform.
You can get your hands on the Huawei Sound Joy for £129.99, if you're based in the UK. Although available in some EU countries, the speaker isn't fully available in Europe or North America yet. It's unclear when or if it will be, at the moment.