The Lord of the Rings Anime Set for 2024 Release
The feature length Lord of the Rings anime, The War of Rohirrim will be released on the 12th of April 2024. Learn more about it here!
According to Variety, the Lord of the Rings anime, which was originally announced in 2021, is now set for release in April 2024. The feature length animation is being created by New Line Cinema, the production company responsible for Peter Jackson's popular LOTR trilogy, as well as The Hobbit movies. New Line Cinema is working with Warner Bros. Animation to create the project, which will be released through Warner Bros. Pictures in just over 2 years' time.
The War of Rohirrim is set roughly 200 years before J.R.R. Tolkien's events in The Hobbit. The picture will centre around the King of Rohan, Helm Hammerhand, and the creation of Helm's Deep. This stronghold featured heavily in Peter Jackson's The Two Towers, the second instalment of his LOTR trilogy.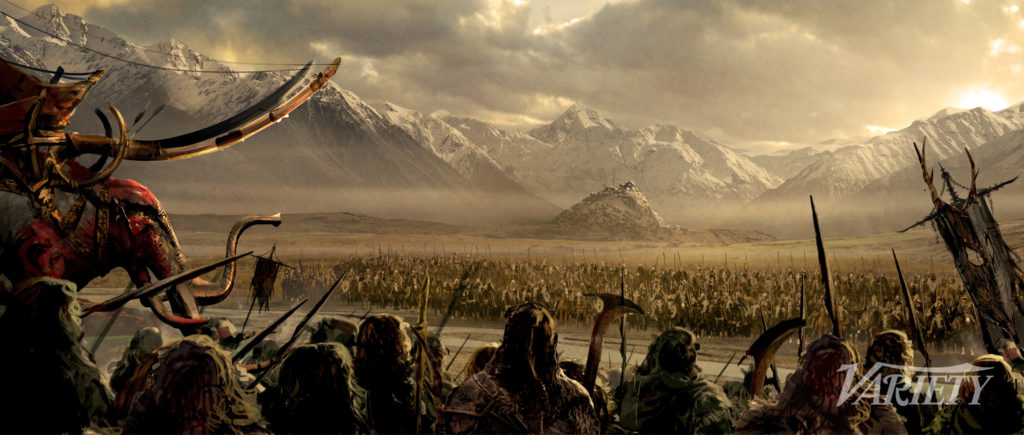 Whilst Amazon prepares to release its own Middle Earth-based series, The Rings of Power, this Lord of the Rings anime is set to be unlike anything fans have seen before. A first peek at The Rings of Power was unveiled during the Super Bowl on Sunday (13th Feb).
Both productions seem to be drawing plenty of inspiration from Jackson's imaginings of Tolkien's Middle Earth. Phillipa Boyens, who was part of the Oscar award-winning screenwriting team for Jackson's movies, is executive producing The War of Rohirrim. Phoebe Gittins, Boyens' daughter, and writing partner Arty Papageorgiou are responsible for the screenplay. This will be based off a script penned by Jeffrey Addiss and Will Matthews. Tolkien illustrator, John Howe makes up part of the creative team for this project. He is joined by Richard Taylor and Alan Lee, who won Oscars for make-up and VFX, and art direction on LOTR respectively.
Whilst it may feel like there are plenty of LOTR spin-offs coming soon, this is only the beginning. The movie rights, among others, for LOTR went up for sale recently. This means we could see new series, games, and movies of the original Lord of the Rings stories.