YouTube Translation Test Opens Up Accessibility
A new experiment from YouTube sees the automatic translation of titles and descriptions, creating a more seamless experience for global users. Get the full details here.
Up until now, uploaders have had the option to add their own closed captions to their videos. Either that or they can rely on the auto-generated ones provided by YouTube's voice recognition software. There are a few benefits to adding subtitles to videos, with one being the breaking down of language barriers.
YouTube translation is breaking down this barrier further by the translation of titles, captions and descriptions of videos. As online translators go, Google Translate is fairly reliable, but the odd clanger is inevitably unavoidable. So, it's good news for users of the video sharing site the world over that Google is powering the site's new translation feature.
So far, the feature has been spotted on the desktop and mobile app version of YouTube, Android Police stated in their report. Users have spotted English videos being translated into Portuguese, and Turkish into English.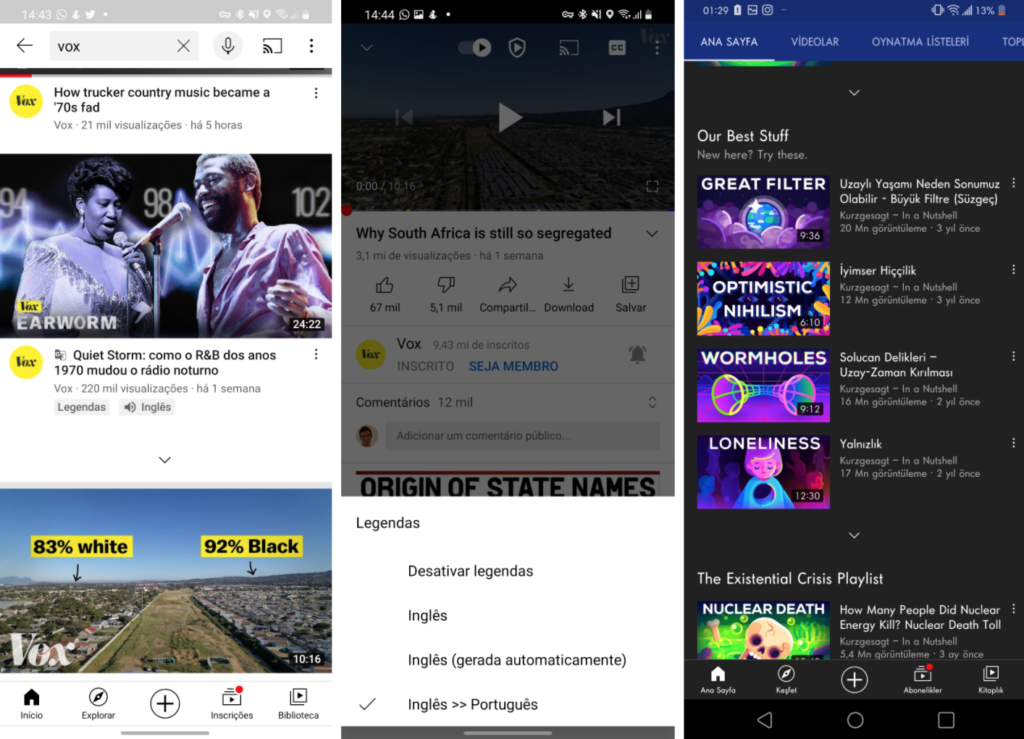 It appears that the change is server-side, meaning no update is available to users who wish to enable the feature. But, hopefully a wider roll-out of the feature is on the cards, pending a successful outcome from the current tests. This would see YouTube, the second-largest site in the world, become accessible to a much wider audience. With an already global user-base, it would serve as a huge advantage to YouTube users, and YouTube itself.
---
If you're an avid vlogger, or love hosting a livestream on YouTube, check out Synchedin. Discover a huge library of awesome royalty free music, all with the sync license covered. Stream tracks in the background of live videos for free, or subscribe for just $4.99 per month for unlimited downloads!