Monopod vs Tripod | What's the Difference?
In videography, you tend to need lots of gear. You also might need to decide between equipment. So, monopod vs tripod – which do you need?
It's a great feeling to have a vast collection of equipment in whatever field of interest you find yourself plonked in. Guitarists relish being surrounded by a sea of pedals. Left up to a photographer, there's no such thing as too many lenses.
Although, getting your hands on all the gear isn't always an option. You may be just starting out in a new hobby or venture, and therefore don't want to invest too much too soon. Equally, your budget might simply be restricted. This tends to mean having to make decisions. Choosing between one shiny new piece of kit and another.
One case of this might be figuring out the difference between a monopod vs a tripod, and which one will suit your needs best. If that's the position you currently find yourself in, then we are here to conveniently help!
Tripod
This is an easy one. Tripods are very commonly used by photographers, videographers, and filmmakers. They're those sturdy stands with three legs, which come in all sorts of different sizes. You can go for a classic looking video tripod, like the Manfrotto 500. Or, you can go for something more portable like a JOBY GorillaPod.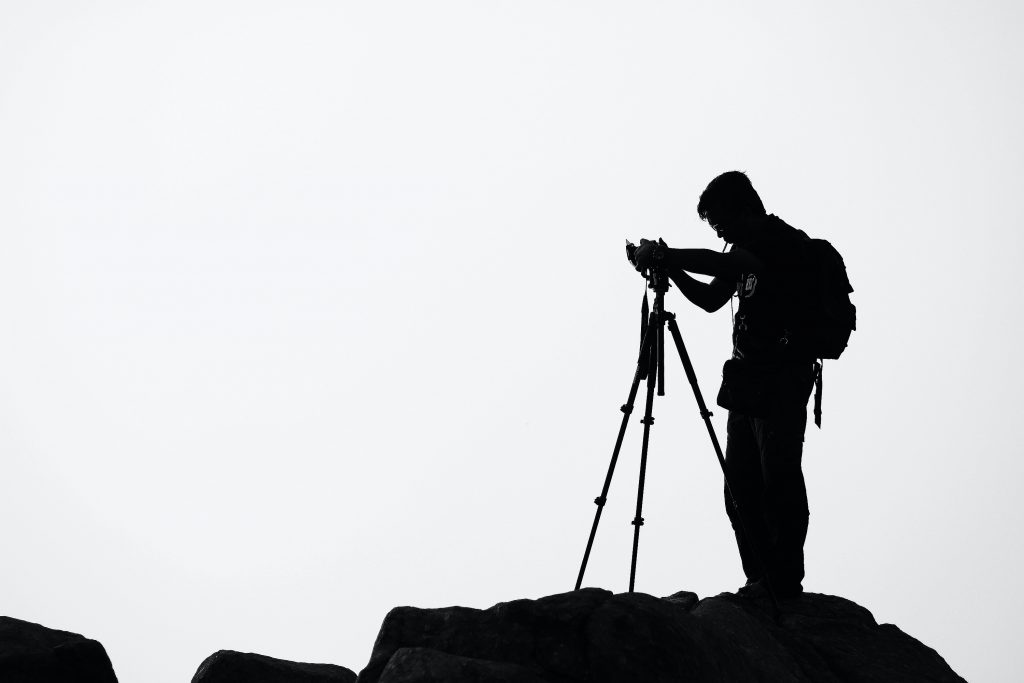 Used for stabilising a shot, they're crucial for certain things like ultra zoomed in photographs or time-lapse videos. They're also very useful for taking pictures with low shutter speeds, like blurred moving water or the lights of traffic flow.
Tripods can be on the heavier side. In general, they're more cumbersome and slow to work with. If you're someone who moves around a lot, this is something to consider.
Monopod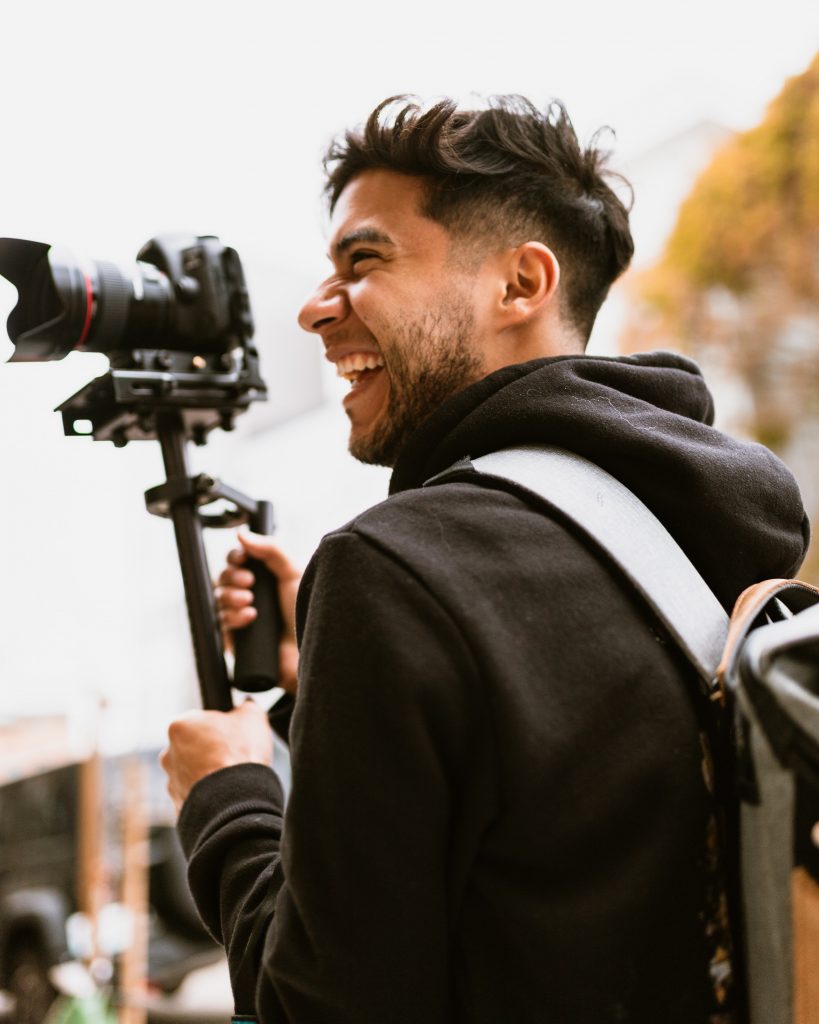 As I'm sure you can guess, a monopod is just like a tripod, except it only has one leg. Providing less in the way of solid stabilisation, they're still incredibly useful. Monopods help to take off some of the heft and weight of cameras, which can become heavy after a long day of shooting.
Monopods do not support themselves, so cameras still need to be held upright, but they eliminate the battle with gravity. You may recognise them being used by sports photographers from the sides of football pitches. Often, these photographers are equipped with some serious telephoto lenses. These can be weighty, so a monopod makes all the difference here.
Due to having (or actually just consisting of) one leg, monopods vs tripods are much lighter. They're also far quicker and easier to set up, making them ideal for photographers or videographers on the go.
Their narrow and dynamic shape also means they're great for shooting top down videos, with the help from some other equipment.
To Sum Up
Ultimately, tripods and monopods perform pretty different tasks, and serve different purposes to one another. However, there is some crossover in their functionality. Whilst, ideally, having both a monopod and a tripod in your arsenal is a good idea, choosing between stability and practicality may be required until your funds say otherwise.
If you're looking for an extra helping arm, and something that won't weigh you down, a monopod is your friend. However, if you want shots with super long exposure times or detailed time lapses, a tripod is the answer.