Coachella to Couchella | Enjoy YouTube's Coverage
If you can't make it out to the dessert, YouTube has got you covered. Watch all the highlights of Coachella from the comfort of your home.
For the tenth year, YouTube is giving music fans all over the world the chance to enjoy the best bits from one of the world's most loved music festivals. Taking place under the beating Californian sun, Coachella is a two-weekend music event playing host to an array of huge artists.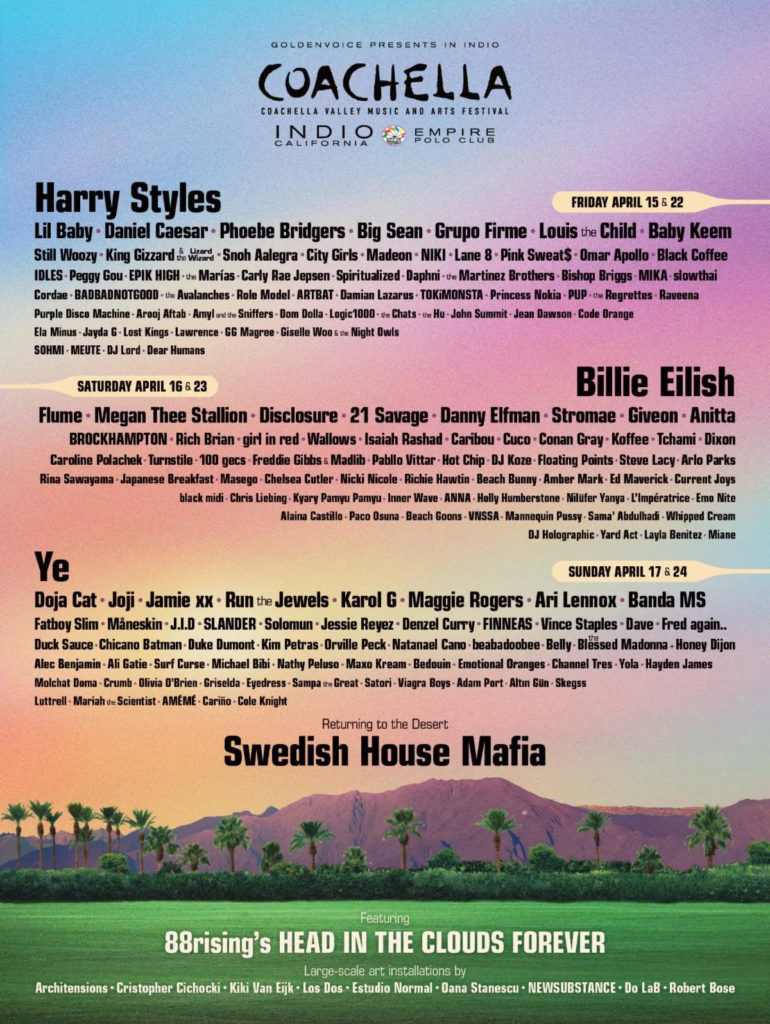 Wherever you're watching from, be it desktop, mobile, your living room, or the YouTube Music app, you can tune into the two-weekend livestream. Fans will get an immersive experience unlike any before. Besides live performances, viewers can see intimate artist interviews, as well as behind the scenes exclusive content courtesy of YouTube Shorts. There will also be YouTube Premium pre-parties and much more.
Whilst many music and arts events went online in response to the pandemic, like SXSW in 2021, Coachella will take place both in-person and online. Virtual festival goers will be able to purchase exclusive Coachella and artist merchandise via YouTube Shopping and interact with one another in real-time through YouTube's Live Chat.
The first livestream for weekend 1 will take place between April 15th-17th. Fans can choose between 3 livestream feeds, covering different performances airing simultaneously. The livestream programme, co-hosted by Joe Kay, Quenlin Blackwell, Therapy Gecko, and Veronica De La Cruz, starts at 4 PM PST / 7 PM EST on Friday, April 15th and runs through Monday evening, April 18th. This also includes replays, so you don't have to miss a thing.
Weekend 2 will be hosted by Joe Kay and Veronica De La Cruz. This is set to take place between April 22nd-24th. Providing additional colour to the festival experience at home, the livestream will include encore performances, artist commentary, mini-docs and more. Music lovers will also have the opportunity to discover new artists featuring on the line-up.