Travelling Music | Around the World | Collection Highlight
To provide a really immersive adventure video experience, you need travelling music. Check out our collection of music from Around the World!
At Synchedin, we spend a lot of time either gazing out the window or longingly watching videos of faraway lands (we do work hard though, honest boss!) Holidays aren't always on the cards, sadly. Whether that's down to travel restrictions courtesy of Covid-19, or restrictions of the monetary kind. But, if you're a lucky someone who has managed to crack the code and figure out a way to travel and make a living, sharing it with the rest of us is one of the kindest things you could do.
If you've got your travel vlogging must-haves packed up, and an adventure planned, then you could become one of many hugely popular travel channels on YouTube. But, for people to truly travel vicariously through you, your backpacking vlog needs music.
Perfect Travel Companion
When wandering through the wilderness or trudging along a dusty track, you might be thinking more about water and a compass as essentials. Whilst you're spot on (gotta stay hydrated), music is definitely key to creating the ultimate travel vlog.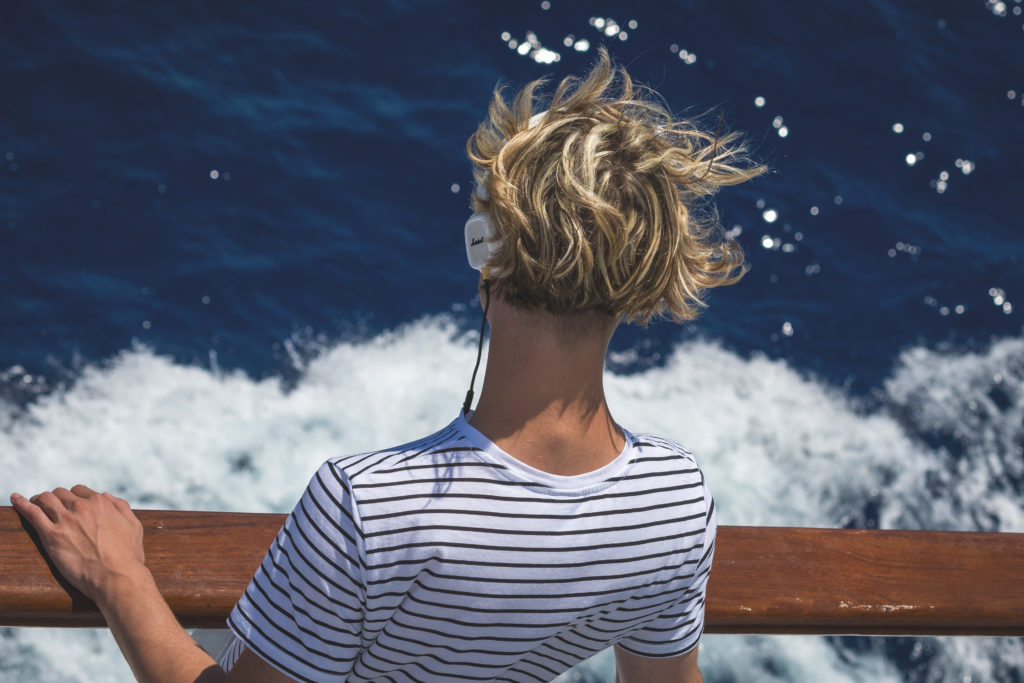 Why is music such an indispensable vlogging essential? Here are just a handful of the things music can do for a video.
Show off your personality – Picking the right music for a YouTube intro instantly lets audiences know what kind of video they can expect. It tells them a bit about who you are, and the energy your vlog is likely going to give off.
Add drama – If you've put the effort in capturing breathtaking drone footage, you can add even more cinematic magic by pairing it with moving music. Equally, you can highlight any sombre tones or funny moments with the right track.
Engage audiences – So many TV shows and films would be incredibly slow if you took the music away. The same goes for vlogs (of any kind). There's nothing wrong with a bit of quiet time, but cleverly placed music can keep the momentum of your content up.
Transport viewers – Different musical genres, styles, and moods can help pick up a listener and plop them right onto a sandy beach or a rocky outcrop. Use travelling music to bring your viewers along for the ride with you.
Around the World Collection
Planning trips, filming adventures, and editing videos takes up a lot of time and energy. Adding awesome royalty free music should be the easy part!
And it can be. We've put together the Around the World collection. A playlist of high quality royalty free tracks, from fantastic independent artists of all sorts of styles.
Discover radio quality travelling music from a firm vlogger favourite such as Simon Jomphe Lepine. Or you can take the road less travelled and try out music from fresh artists like Skeptic or Ani Prono. Add Eastern flavour to your Nepalese mountain trek video, or inject some Latin sunshine to your South American sojourn.
---
Sign up to Synchedin to favourite and save any tracks that you discover and love, ready to be used in your next content projects.
You can access unlimited downloads of not just travelling music, but the entire music catalogue from just $4.99 per month. Subscribe now to take your audience around the world!