Discord Profile Customisation Now Available on Desktop
The chat-based app has introduced the ability to share more about yourself via your Discord profile. Check out the new features here!
Discord is a firm favourite of avid gamers, but also gets used by many as a casual form of communication. Since the pandemic, especially, people have turned to online platforms to keep in touch with friends. You can connect in real-time by livestreaming on Discord, or create communities using servers.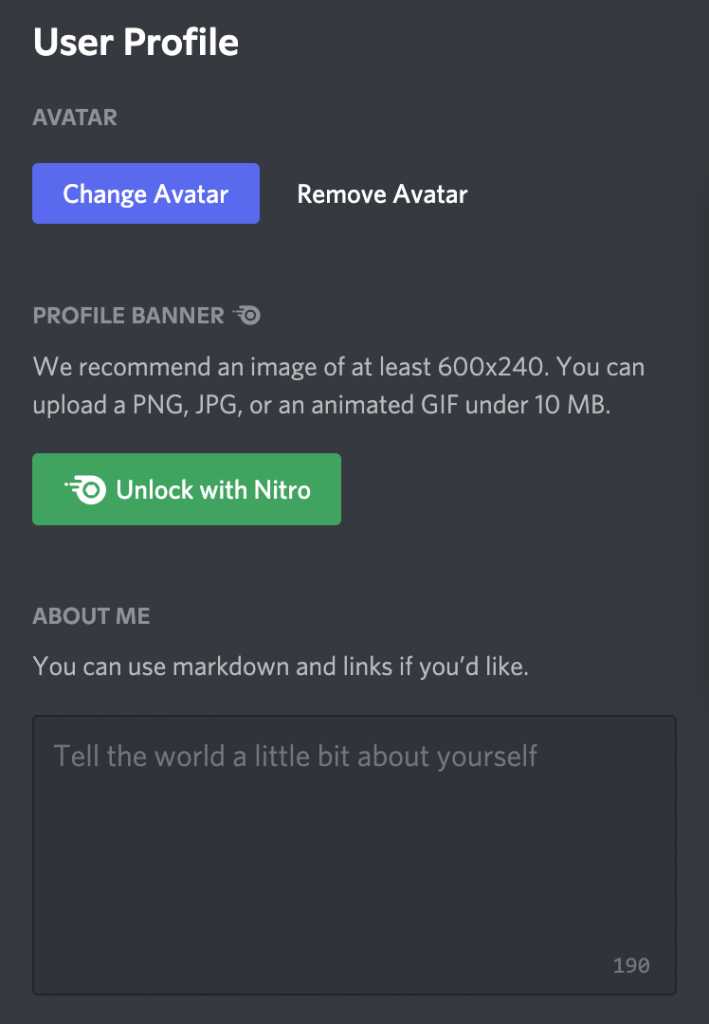 Now, the messaging app has enabled users to have an even more personal and friendly experience. You can customise your Discord profile on the desktop version of the app. Let people know a little more about you by adding a short bio in the About Me section. You've got 190 words to tell people who you are, what you're about, or just add something fun to your profile.
Also, you can add a customised banner to your Discord profile if you are a Nitro subscriber. A cool feature here is that the banner reportedly changes colour to match your profile picture, according to Discord.
To update your profile, if you're using Mac, simply click the User Settings cog in the bottom left, then head to the user profile section. You should see a red badge saying "New" next to it. Here, you can add your shiny new bio, which can include links. Nitro subscribers can add their banner in the form of a PNG, JPG or an animated GIF.
These features became available on the 24th June, and are viewable on the mobile app as well. However, updating these settings isn't an option via mobile, it is coming "very soon", Discord has assured.
---
Why not check out the Synchedin community Discord server, to connect with Synchedin users and creatives. Share ideas, promote your projects, and make yourself at home!