Synchedin Spotlight | Get On With It by Andreas Kaufmann
Fresh as fresh can be, we can't get enough of this one. This week's Synchedin Spotlight is the brand-new Get On With It by Andreas Kaufmann!
Andreas Kaufmann is a versatile music producer and multi-instrumentalist based in Germany. His genre-spanning music takes you from soul, to indie, right through to folk. Inspiration comes from the 60s, 70s and 80s, creating a brilliant blend of musical flavours.
Most notable throughout Andreas' tracks is the impeccably crisp layering of guitars. His use of vintage synth sounds throughout his music creates beautiful textures that keep you hooked.
The first EP, Closing The Loop dropped in mid-2020, and included some distinctly jazzy, easy-listening moments.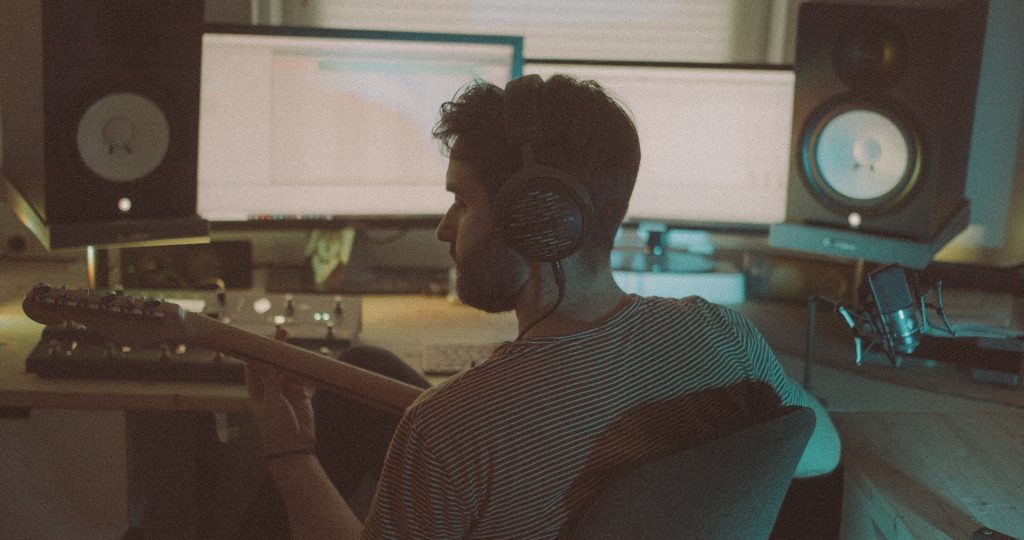 This week's Synchedin Spotlight is just a couple of days old, and sees Andreas take on yet another style. As expertly produced as Andreas' previous work, Get On With It busts in with confidence and playful energy. More electronically heavy, you're instantly smacked with a big hit of synth pop. The bouncy, driving bass line creates an irresistible groove akin to Tame Impala's more recent releases.
Layered vocals give warmth, while panning synth crescendos, adding to the spacious feel of the production. The chorus of Get On With It bursts into life, the melody swaying and sliding in a daze. The many, busy layers of synth twinkle away, juxtaposing the laid-back vocals.
One thing this track has in spades is rhythm. Just try not to get sucked into the relentless, pushing drums, or be drawn in by the staccato bass. Texture and layering is something Andreas Kaufmann seems to highly enjoy, and does pretty damn well. The close of the track gives some space to those guitar tracks we know Andreas for, with chords lazily strumming back and forth as the party gently dies down.
Have you added Get On With It to your summer playlist yet? If not, you better, well, get on with it.
To keep up with all the latest from Andreas, check him out on Instagram. You can also see some of his great covers over on his YouTube channel, and make sure you never miss a track by giving him a follow on SoundCloud!