Instagram Tags Enhanced for Better Creator Credits
As of Monday (7th March), Instagram tags have been improved in order for collaborations with creators to be credited clearly. Get the full details here!
In an announcement post on Monday, Instagram shared that it would be helping underrepresented and marginalised creators to be credited properly. Aiming to be more transparent about who is driving culture, new and improved Instagram tags should help creators reach bigger audiences.  Instagram said, "for many Black and underrepresented creators, crediting is an entryway to building a sustainable career as a creator." It also acts as a step towards reducing cultural appropriation.
With influencer culture and the chance to earn money through Instagram, creators have started collaborating much more. As creators increasingly inspire and influence one another, it is important to recognise each other's work outwardly. With proper crediting comes new discoveries, as well as the possibility for creators to make a viable career from content creating.
How Do Enhanced Instagram Tags Work?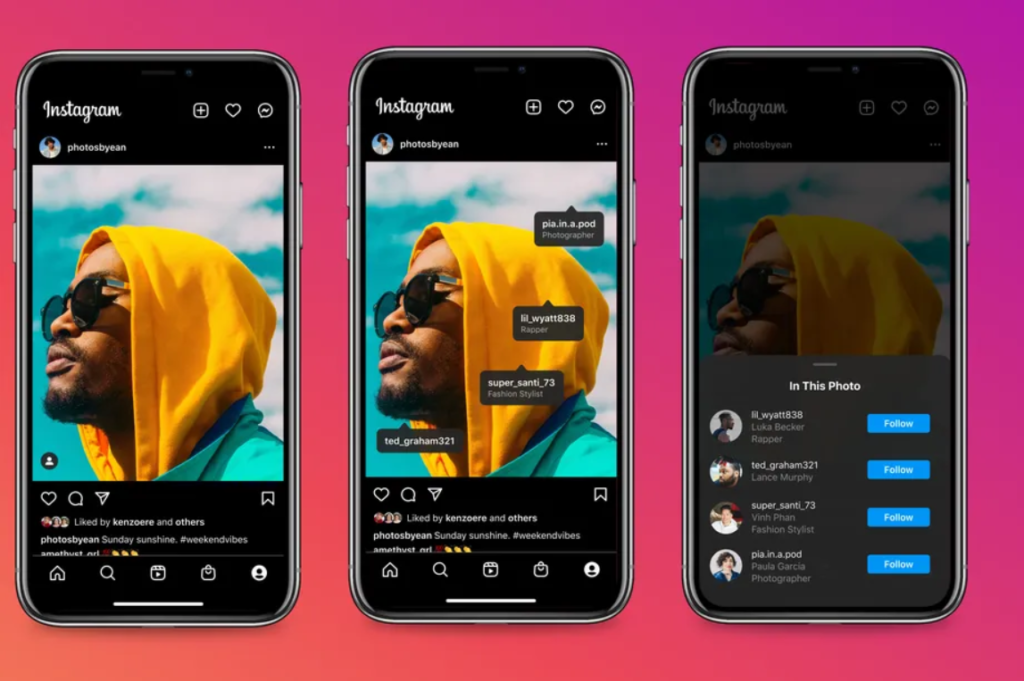 How does it work? Enhanced Instagram tags will display the roles of collaborating creators, like photographers, or songwriters. This is ideal for creators who have had a hand in something, but whose contribution isn't immediately visible unless mentioned by the post's creator.
Rather than having to list a collaborating creator's role in the caption of a post, you can tap Show Profile Category when tagging. This will then display the creator category. Here's how to use enhanced tags, as laid out by Instagram:
Open the Instagram app and tap the (+) in the top right corner
Create a new Post and tap Next
Make any creative edits, then tap Next
After writing a caption, tap Tag People
Select Add Tag and search and select your contributors
Tap Show Profile Category to display the creator category
Tap Done
Once you've added any additional tags and details, tap Share