Online Logo Maker Review | DesignEvo
Can't hire a graphic designer? We've tested online logo maker, DesignEvo to see if it meets all your freelance or content creator needs!
You may have started out making videos on YouTube just for fun. However, if you've noticed your audience growing, and you've started to earn money from your content, it could be time to get serious. This doesn't mean sucking the enjoyment out of content creation. However, it could be beneficial to treat your channel as more of a business, in order to gain more subscribers, increase views, and establish yourself further.
One simple way to make yourself appear more professional is to have a personalised logo. This goes for YouTube content, as well as for websites. So, if you're a freelance videographer or creator, or run a small business and create clever content for your site, getting a swish logo will help you stand out from the crowd.
If you're starting out, funds can be limited. Hiring a professional graphic designer to create a logo from scratch for you may not be an option. This is where sites like DesignEvo could come in. An online logo maker, this in-browser software caters to professionals of varying levels. We've tested it out, so you can figure out where it's for you without losing any precious time!
DesignEvo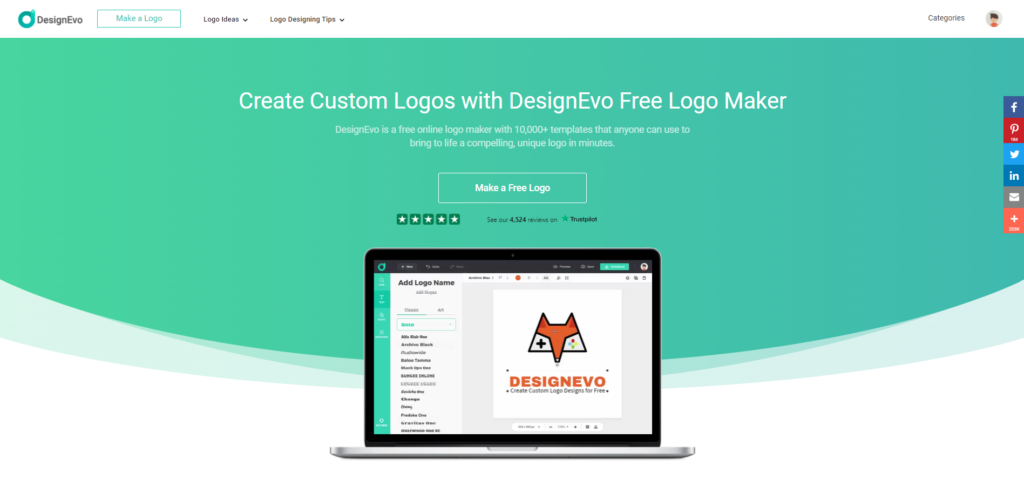 What exactly is DesignEvo? It is an online logo maker with 10,000+ templates that anyone can use to bring to life a compelling, unique logo in minutes.
The site is completely free, and enables you to make your own logo, or choose from thousands of presets, which you can edit to suit your needs. This is perfect for creators who are just getting started, or anyone who doesn't fancy paying a professional designer.
Getting Started

Once you've signed up and created an account, you can drive straight into finding your ideal logo. By clicking on the Make a Free Logo button, you'll be taken to a page full of templates, varying in style and aesthetic. You can alter these templates by changing the logo name, slogan, editing the font, colours, removing and adding elements, and more.
If you don't want to select one of the many displayed template logos, you can narrow down your search using the categories on the left-hand side. To make your search even more specific, you can type a keyword into the search bar. For example, if you type in "pizza", you will see only logos relating to that search.
The more niche your keyword search, the fewer templates there will be to choose from. This is one drawback to the site, however the ability to customise and edit templates means that you can increase options yourself with ease.
Upon first using the site, searching for logos is straightforward and intuitive. If you're using an online logo maker, chances are you're after a seamless and easy logo creation experience. With DesignEvo, that's certainly what is provided to start with.
Editing Templates
Once you find a logo template you like the look of, clicking on it will give you the option to browse similar logos, or begin customising.
Clicking customise will take you to the full editing page. From here, you can add your business name and slogan, immediately personalising the logo. You can choose from a long list of fonts, each of which you can change the sizing for, as well as adding curvature, italics, shadow effects, and more. You can change the colour of text by selecting the offered document colours. Alternatively, if you already have an established brand colour, you can add custom colour too.

With simple drag and drop functionality, text and visual elements can be moved around as well as resized, changing the overall look of the logo template. Aiding the positioning are helper lines that snap things into nicely aligned places, just like you will find in a professional software like Photoshop.
If you are happy with logo image but don't love the colours, you can alter these as well. Again, choose from document colours or custom, which can be solid or gradient, adding a nice shine effect. Sadly, you cannot select specific aspects of an image or icon and change the colour. This means that any black and white icons you add into your logo will only be one colour, limiting the design options here.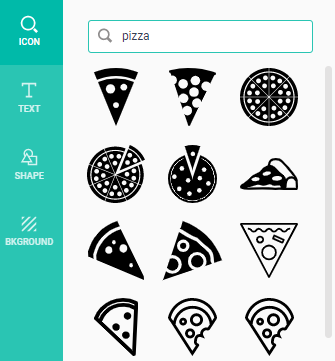 You can also flip elements horizontally or vertically, as well as edit the opacity.
Removing unwanted elements is as simple as a quick click, with adding new ones being just as easy. By heading back to the left-hand options, you can add shapes, text, backgrounds, and icons. Just like searching for overall templates, you can filter through icons by searching a relevant keyword. You'll be greeted with an array of options, which you can add and edit to transform your logo.
Finishing Up
When you've created a logo you are happy with, you can click on the preview button to get a sneak peek of how it will look. You will then be able to skim through examples of your logo on things like websites, merch, walls, and lots more.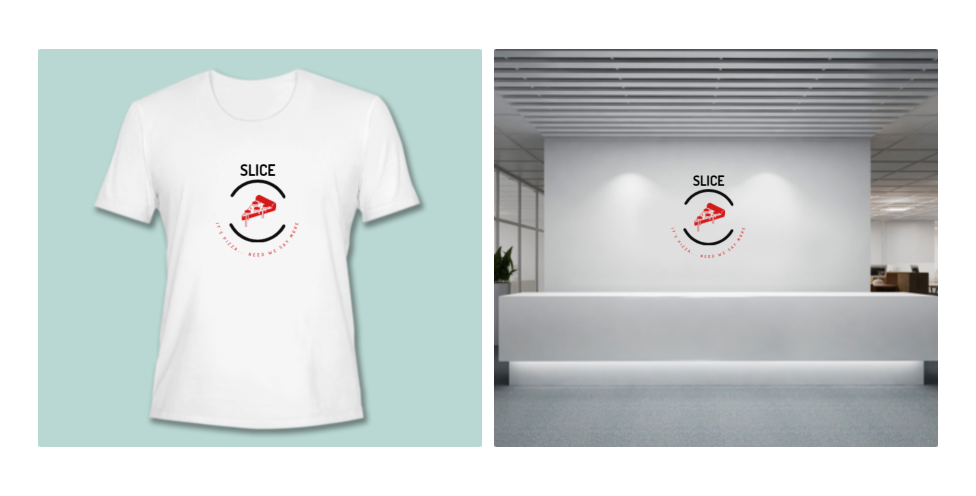 You can save your logo, meaning you can come back to it and continue editing at a later date, or simply have a safe copy of it in the cloud. When you're sure you're finished, you can hit download in the top right of the screen. This is when the pricing options greet you.
Pricing
There are 3 pricing packages on offer with DesignEvo; Free, Basic, and Plus.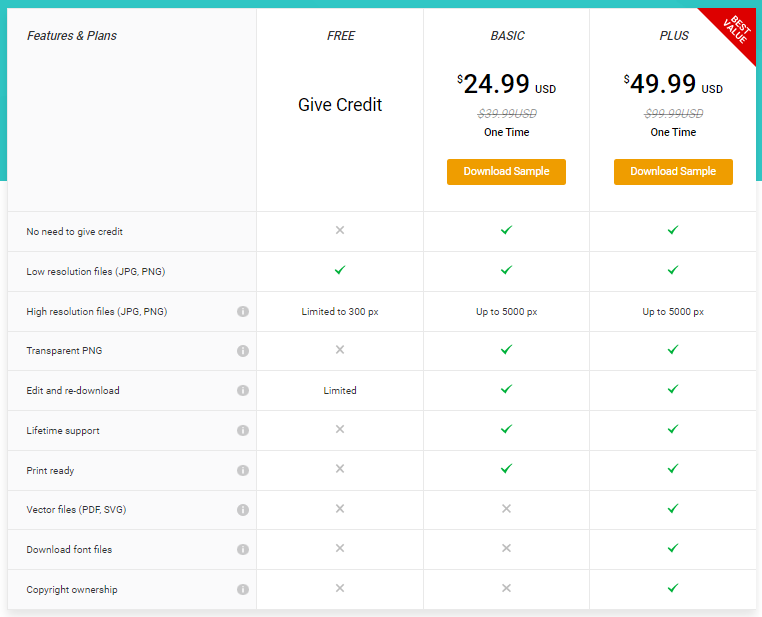 The free option limits you to downloading logos that are 300x300px. This is perfect for things like YouTube or websites, but doesn't allow much flexibility for anything else. It's important to note that you cannot download a transparent logo on the free plan either, so logos will come on a white background if you haven't already added your own.
With the Basic package, you can go up to 5000px, as well as re-edit as many times as you want. You'll also have access to the handy transparent background, giving you much more flexibility with your logo. On this plan you can also access lifetime support, plus your logo will be print ready – perfect for merchandise.
By going with the highest tier, the Plus plan, you can enjoy everything on the Basic plan plus the ability to download vector files, as well as font files. Also, you get copyright ownership over your logo as well, meaning only you will have that exact logo! For just $49.99, that's much more affordable than hiring a professional designer.
In Conclusion
DesignEvo is a fantastic online logo maker for individuals and businesses of all levels. With a generous range of templates and icons to play with, you can edit and create a personalised logo that will be unique to you.
The site and tools are wonderfully smooth and straightforward, making creating and experimenting an enjoyable experience. If you aren't a fan of working with templates, you can build your own logo from scratch using the extensive elements and text options provided on the site.
DesignEvo is the perfect solution to speedy logo design, and a must-try for any business, freelancer, or creator!