Sony's LinkBuds are WireLess Earphones with a Peculiar Twist
Sony's latest wireless earbuds are unlike any you'll have seen before. Find out if the "never off" LinkBuds are style over substance right here!
A few years ago, Apple brought wireless earbuds more into the mainstream with AirPods. Sony has released their fair share too, including the award-winning WF-1000XM4 buds. Stepping away from noise-cancelling technology, Sony have ventured into the realm of the slightly weird but wonderful.
Sony LinkBuds
Sony's new earphones are ring-shaped buds with a hole cut out of the middle, allowing ambient sound in. Being earbuds that you can wear all day long is the reasoning behind this unusual doughnut style hole, however whether you would want to is another story.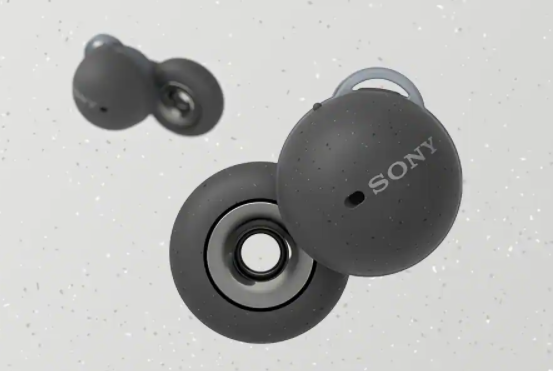 The thought of having a piece of plastic shoved in your lugs for 8 hrs+ could sound unappealing. The LinkBuds are surprisingly comfortable though, according to a review from What HiFi, weighing in at just 4 grams each.
In place of actual noise-cancelling tech, these earbuds use AI machine learning to filter out unwanted noise during phone calls. There is also Adaptive Volume Control technology, which automatically adjusts the volume based on the ambient noise levels.
These buds seem to be focussed on minimalism, both in design and what is required from the wearer. With no onboard buttons, volume can be adjusted by double or triple tapping futuristically in front of either of your ears! You can also tap the buds themselves, if that freaks you out a bit.
A great set of earphones for running, the central hole makes it safe to pound pavements and hear potential hazards, such as traffic or passing cyclists. The IPX4 water resistance rating also means getting caught in a downpour won't affect your listening experience. The downside, or rather just slightly less impressive, aspect of the LinkBuds is the battery life. The buds themselves hold just 5.5 hours, although the case offers an additional 12 hours, from which you can recharge. If you're in a rush, a quick charge of 10 minutes can get you up to 90 minutes of play, making them ideal for accompanying you on your morning commute.
As for the sound, the LinkBuds feature the same distortion destroying V1 chip as the Sony WF-1000XM4. Sony's Digital Sound Enhancement Engine (DSEE) also manages to get the best sound possible out of compressed files, like standard MP3s.
Aiming to make these buds connect seamlessly with your every day life, Sony has utilised Google Fast and Swift Pair, so you can connect to Android with a simple tap. The LinkBuds also support Spotify Tap, meaning you can pause and play songs and pocasts with minimal fuss.
If doughnut earbuds that you can wear forever sound like your jam, the LinkBuds will be availble from February 2022. You can get your hands on a pair for £149 or $180.