Veganuary 2021 | 10 Delicious Vegan Recipes To Try
January means resolutions, with veganism becoming a popular choice. Get inspired to go cruelty-free for Veganuary 2021 with these 10 delicious vegan recipes!
You may have vowed to exercise more, watch less TV or learn a new language for your new year's resolution. But, have you considered altering your diet for a while? And I don't mean just cutting down on the biscuits – don't do that to yourself. Veganuary is more than just a play on words. It is a UK-based non-profit organisation whose mission is to promote veganism for one month of the year, and inspire people to change their lifestyle. They claim that switching to a plant-based lifestyle can help protect the environment, reduce animal suffering and improve health. These all sound like positives, so why not set yourself the challenge this January? It's never too late to start!
Blueberry Pancakes
The first vegan recipe we are kicking off with is a breakfast champion, blueberry pancakes. These are crammed full of anti-oxidants and are super simple to make. From the Veganuary website itself, these particular pancakes are even gluten-free!
Eggy Bread
I know that the title suggests this recipe isn't vegan at all, so we can also call it French toast if you like. But there is, in fact, zero egg in this recipe, however still all the tasty goodness. The use of egg replacement powder means this recipe still gives that delicious crispy crunch to the bread. Just adorn with toppings of your choice – this recipe suggests maple syrup and berries.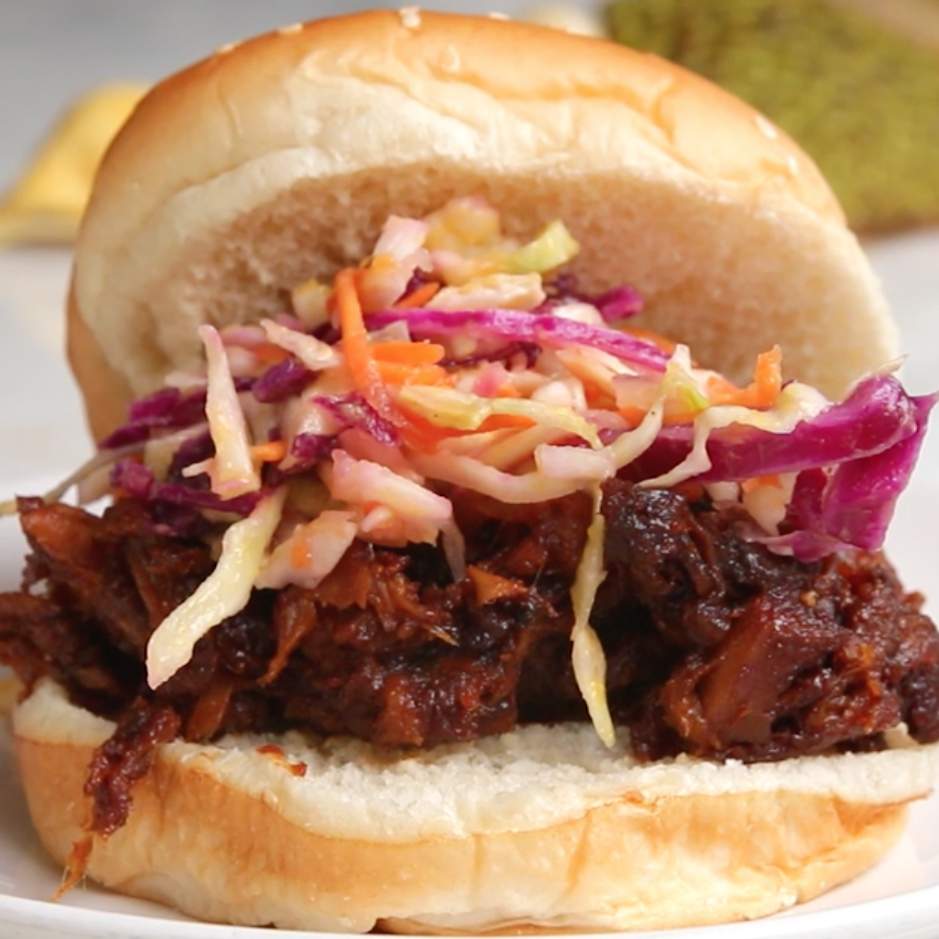 BBQ Pulled Jackfruit Sandwich
BBQ pulled jackfruit has become hugely popular, even with meat eaters, as an alternative to pulled pork. It hit the food scene a few years ago, but in 2021 is still an absolute vegan must eat. The great thing about jackfruit is that you can now buy tins or packs of the stuff already pulled and dressed. However, if you want to have a go at creating an incredible sandwich from scratch, then check out this recipe from Tasty.
Aubergine Katsu Curry
This Japanese curry dish is perfect for the chillier winter months. Sweet, spicy and unctuous sauce coats crispy pieces of aubergine, creating the perfect winter warmer. You won't even slightly miss the chicken element in this dish. And what's more, this works fantastically with pumpkin or sweet potato. Check out the recipe from Bosh and give it a try today.
Quesadillas with Cashew Cheese
Mexican food is brilliant for vegan options a there are so many yummy recipes centred around beans and veggies. These quesadillas from The Happy Pear are filled with natural fats and gooey cashew cheese, making them healthy but super indulgent. The perfect vegan lunch, you can make a large batch of the filling and cheese making it a speedy spicy fix.
Spaghetti Carbonara
Eggs, Parmesan, bacon and spaghetti. You may think that it's impossible to "veganise" a dish where three quarters of the ingredients are not plant-based. But, this recipe from Vegan on Board achieves the smoky goodness from the bacon and the creamy base without using any animal products whatsoever. If you've set yourself against silken tofu already, give it another chance with this recipe and prepare to be amazed.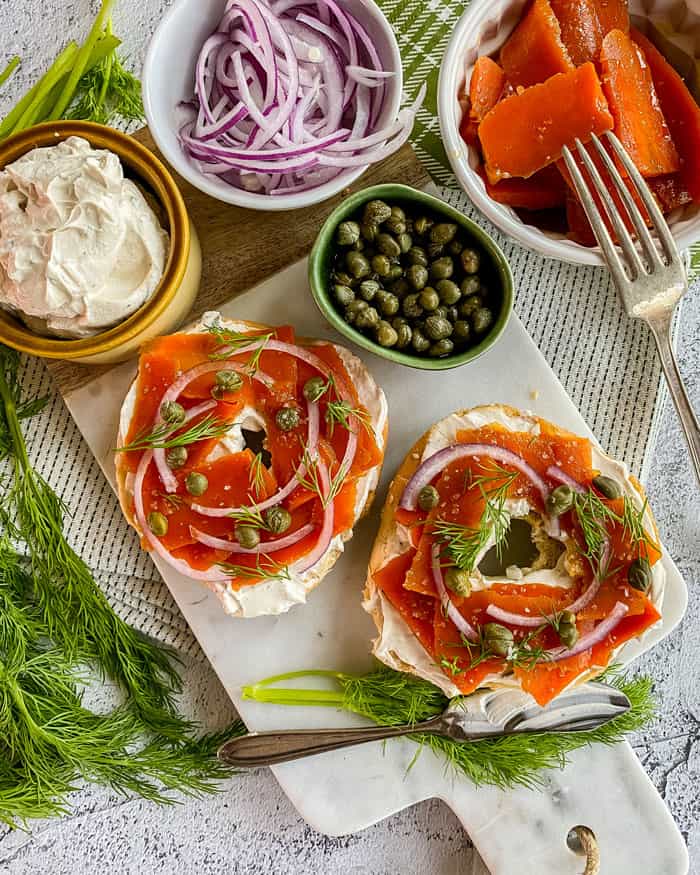 Smoked Salmon
One predicted trend in the vegan world for 2021 is the rise in seafood alternatives. The market for meat alternatives is growing rapidly, with loads of options now on the shelves in regular supermarkets. But, it is not so easy to come across decent fish alternatives. However, this recipe from The Edgy Veg enables you to recreate smoked salmon from carrots! There's no need to miss out on this brunch classic any more, just grab a bagel and some dairy-free cream cheese and go to town.
Millionaire Caramel Brownies
It's not all just cleverly manipulated vegetables and spicy servings, everyone needs a sweet treat now and then. The Veganuary site has got you covered with this recipe for millionaire caramel brownies (drool). A hybrid between a gooey brownie and a millionaire shortbread… what's not to like?
Chocolate Ice Cream
You don't need a fancy ice cream machine to get delicious creamy ice cream, and dairy-free at that! The Minimalist Baker offers this recipe for no churn chocolate ice cream, based on the use of coconut cream. It only takes 30 minutes to prepare this frozen treat, you just have to have the patience to let it freeze before devouring it.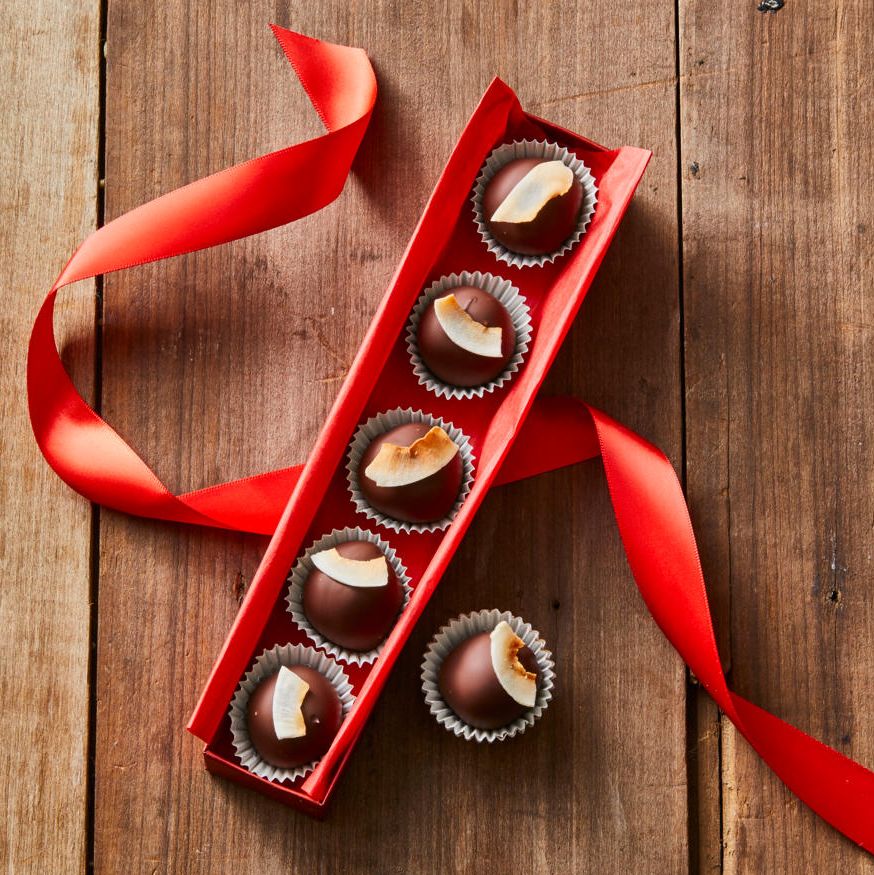 Chocolate Truffles
A refined and highly gift-able dessert, chocolate truffles are scrumptious little balls of chocolatey loveliness. Usually made with double cream, dairy-free richness can be achieved using coconut milk. Good Housekeeping provides a straightforward recipe for truffles, highlighting how often the best things are also the simplest.
---
If you're a foodie content creator and fancy having a go at making your own vegan recipe videos or sharing your Veganuary journey, check out Synchedin! Choose from a huge library of awesome royalty free music to give your food projects a professional edge.