Fakeaways | Recreate Takeaway Classics at Home
With many of our favourite eateries closed due to COVID-19, why not have a go at making these fakeaways yourselves? Get the recipes here!
Sitting in a dining room with friends or ordering over the phone, we miss handing over mealtime responsibilities to professionals. The pandemic has seen many closures across a range of industries, one of these being hospitality. Some larger chains have managed to continue trading through various lockdowns. The drive-through has become a popular, covid-friendly method of grabbing food on the go. But, for those of us who prefer the comfort of our own homes, the takeaway is king. However, frequent takeaways can swiftly rack up large bills, not to mention it not being the healthiest lifestyle (no judgement here though, these are trying times). This is why "fakeaways" are a creative and delicious alternative, and we've compiled some great recipes to try.
Copycat KFC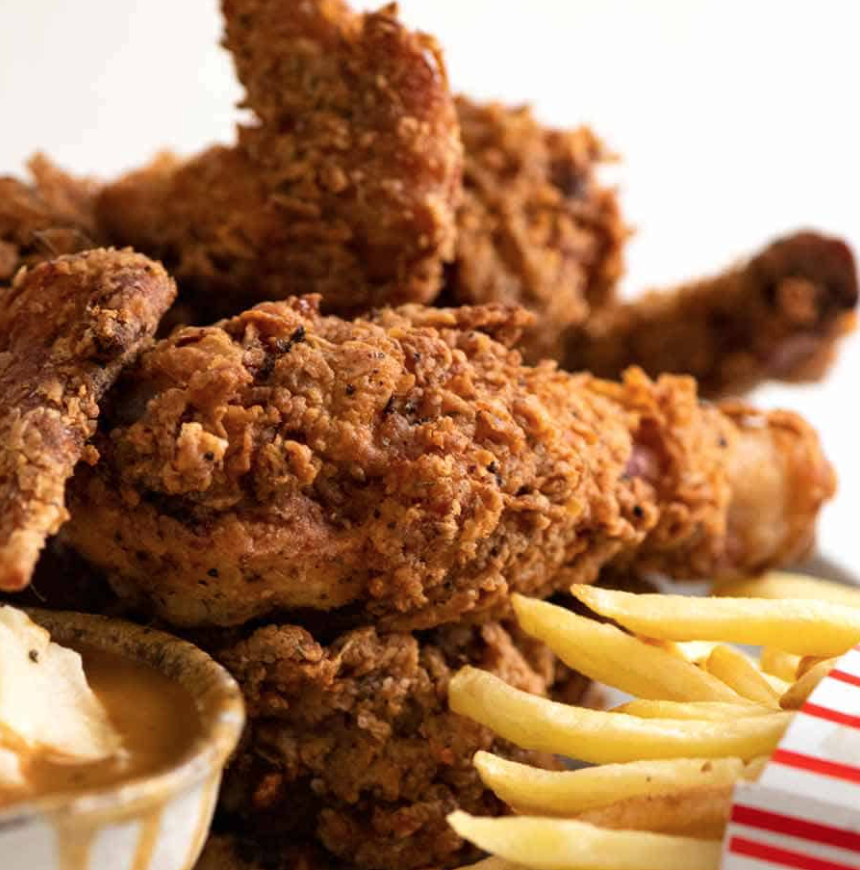 A favourite for fried chicken the world over, KFC is a staple of the fast food game. Whether it's a gravy retaining burger or a chicken-warming games console, KFC are always coming up with new ideas to draw customers in. However, sometimes the classics are the best. This recipe from RecipeTinEats replicating the legendary fried chicken even includes 11 herbs and spices. It's crying out to be chucked into a bucket and tucked into.
Domino's Fakeaway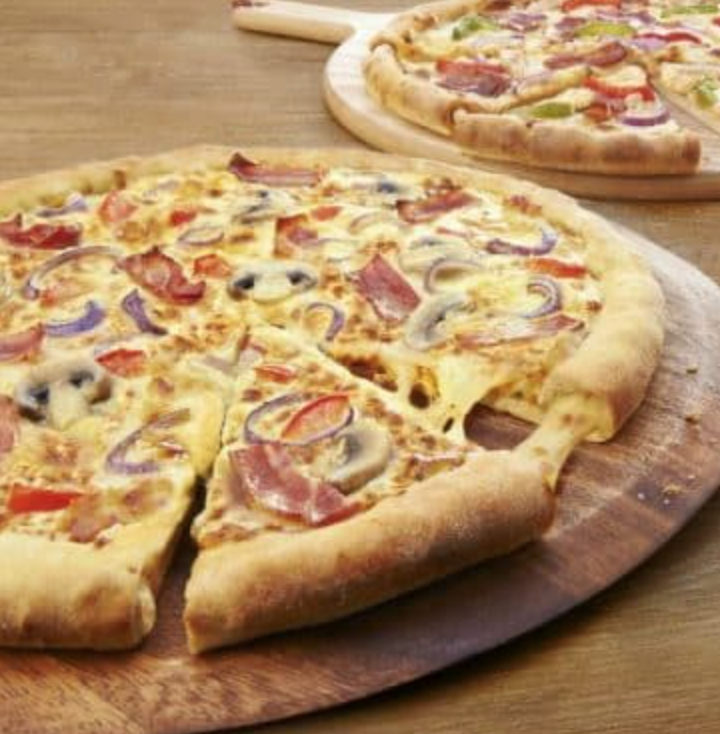 We all know those three magic words, right? Say them with me, "Two for Tuesday". Domino's pizza offers the ultimate stay-at-home feast. You can opt for the classic American style squishy crust, or you can get a little fancy with it and try an Italian thin crust. There are loads of pizzas to choose from, which means recreating a Domino's at home gives you a lot of freedom. Making pizza at home is great fun, and makes the meal all the more enjoyable. Plus, in creating your own pizza feast you will save a decent chunk of money. Check out this copy cat Domino's recipe from Fast Food Recipes, and make as many pizzas as you want on a Tuesday!
Sausage & Egg McMuffin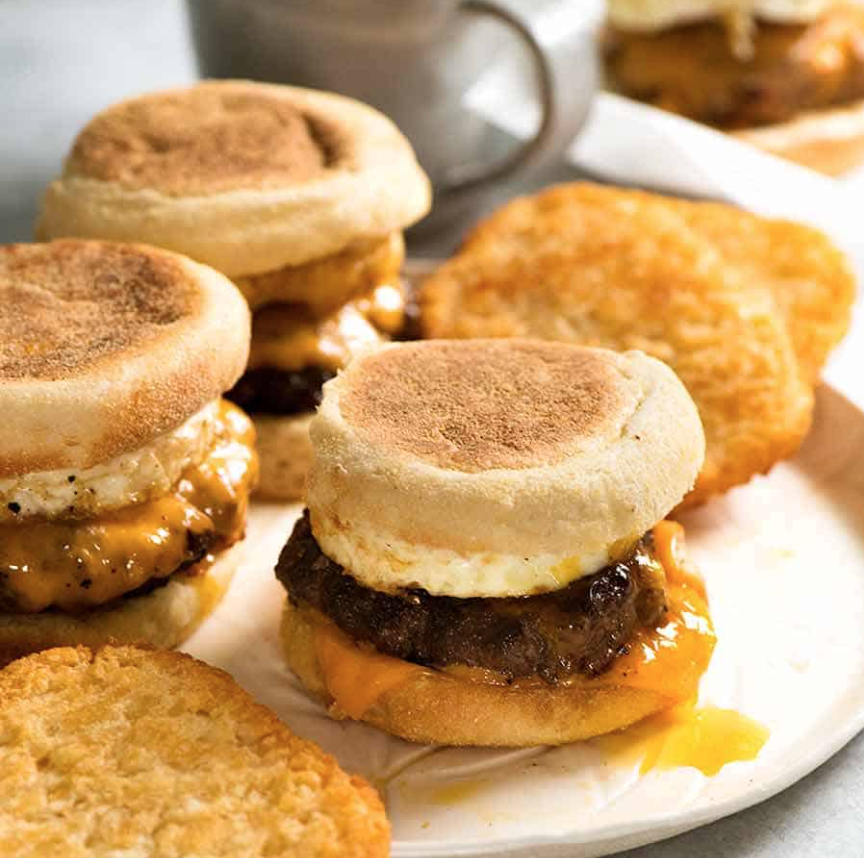 It wouldn't be a true fakeaways list without an appearance from the largest fast-food chain in the world. McDonald's is well-loved globally, and although it does offer delivery and drive-through service we aren't all early risers. So, being able to whip up your own version of a McDonald's breakfast without getting out of your pyjamas is a perfect substitute for the real thing. Even better, you make this head of the morning, so it's all ready to go for you. Another creation from RecipeTinEats, have a go at this tasty but simple recipe for the classic Sausage & Egg McMuffin.
Sweet & Sour Jackfruit
Chinese takeaways are fantastic. There's always something for everyone, and it always tastes great. As it's still January, why not get into the Veganuary spirit and try this vegan version of a Chinese takeaway staple? We've also collected together 10 delicious vegan recipes if you want to try Veganuary now – it's never too late! This sweet & sour jackfruit recipe from The Happy Foodie is a super simple one-pot affair, and will be ready quicker than waiting for a delivery driver to pull up outside the house. Full of fresh, vibrant vegetables and juicy jackfruit, you can enjoy your favourite Chinese flavours whilst saving money and staying healthy.
Nando's Peri Peri Chicken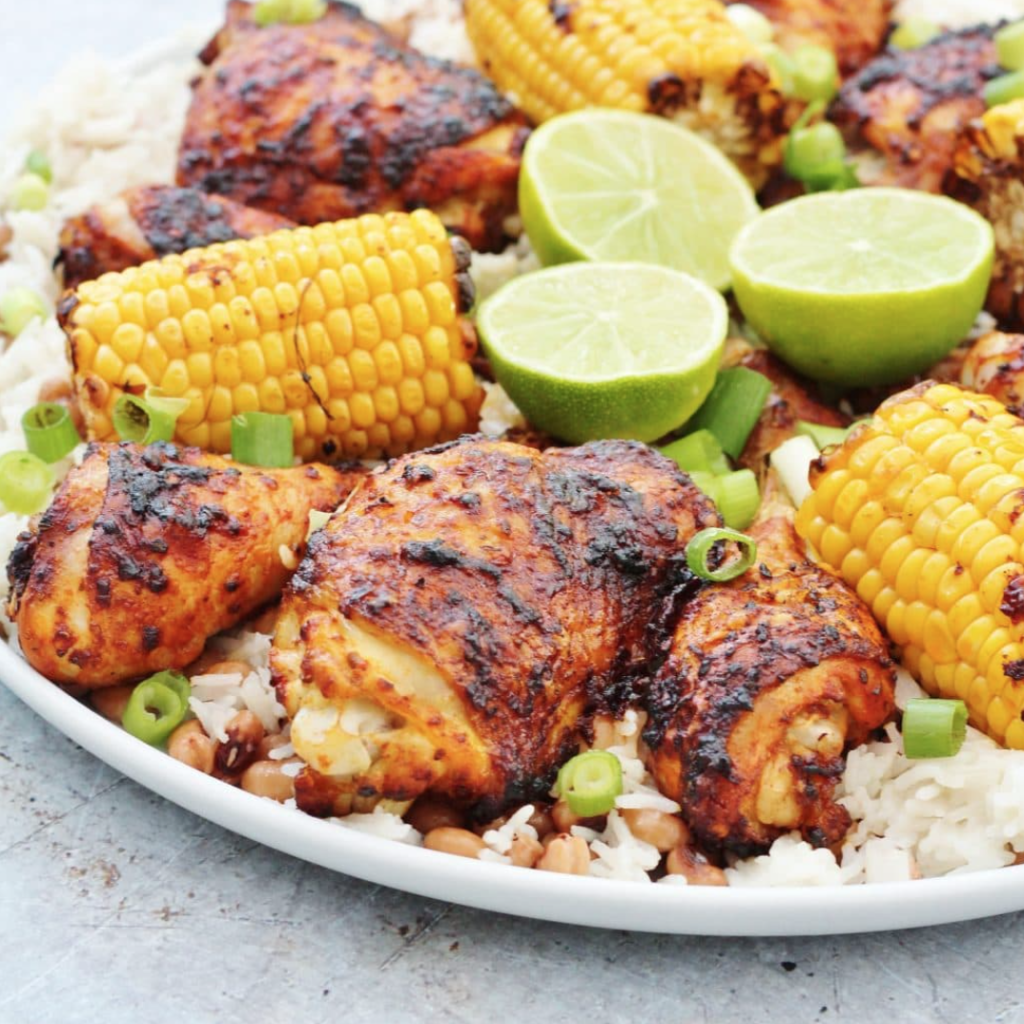 Portugese-African restaurant chain, Nando's has conquered the food scene in Britain. It's biggest selling point is the sauce – Peri-Peri marinade. A play on the Portugese-African piri-piri marinade used on chicken throughout Portugal, Nando's have made their sauces available to buy in supermarkets. This means that it's even easier to recreate the chain's dishes at home, so what are you waiting for? Eb from Easy Peasy Foodie has put together a Nando's fakeaway completely from scratch. This recipe replicates the classic Nando's flavours with a blend of spices you would find in any kitchen cupboard, and is served with fragrant coconut and lime rice.
---
Love making videos and cooking? Why not check out how to shoot food like a pro and film some of these fakeaway recipes? Synchedin has you covered when it comes to royalty free music to accompany your videos. Find awesome tracks from independent artists, all with the sync license covered!