How to Make a YouTube Card & Gain Subscribers
There are loads of tricks you can use to gain subscribers on your channel, one of them being YouTube cards. Let us explain how to make a YouTube card and boost your following today!
If you're unsure of what a YouTube card is, check out our article right here! If you want to promote your channel, and maybe even earn money through YouTube, we highly recommend you use cards. They're free and simple, but super effective in growing your audience as a content creator.
How to Make a YouTube Card
You'll need to follow a few steps in order to make a YouTube card, but they couldn't be easier.
To start off, you'll need to head to your channel's homepage and click Manage Videos in the top right. This will lead you to your channel dashboard and control centre.
If Content is not automatically selected on the left-hand drop down menu, select it. You'll then see all your content, be it public, private or unlisted.
Pick which video you'd like to add a card to, then click the Details, or pencil, icon to edit it.
This will open up the video details page, and you'll see the option to add cards on the right. You need to click here, and then you'll be presented with an editing window specifically for cards.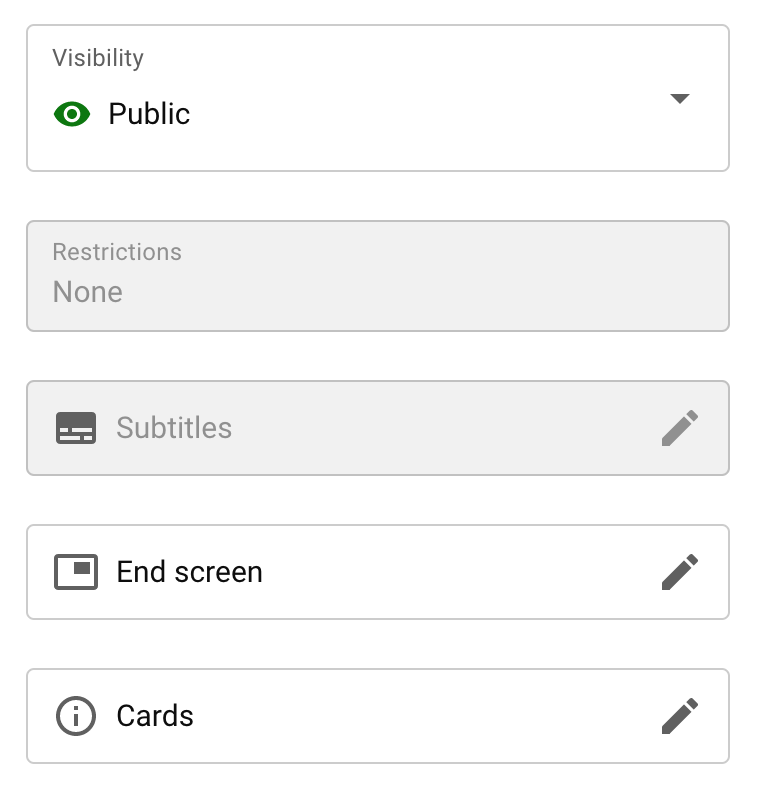 You can use the playhead to toggle through your video, and find the exact point that you'd like the card to appear. It's a good idea to ensure the card pops up at a relevant point. For instance, if you are explaining something and go off on a tangent and say, "but, you can find out more about that in this video", then that's an ideal spot to add a card linking to that video.
Once you've chosen the type of card you'd like to add and have found the right position, you can hit Add Card.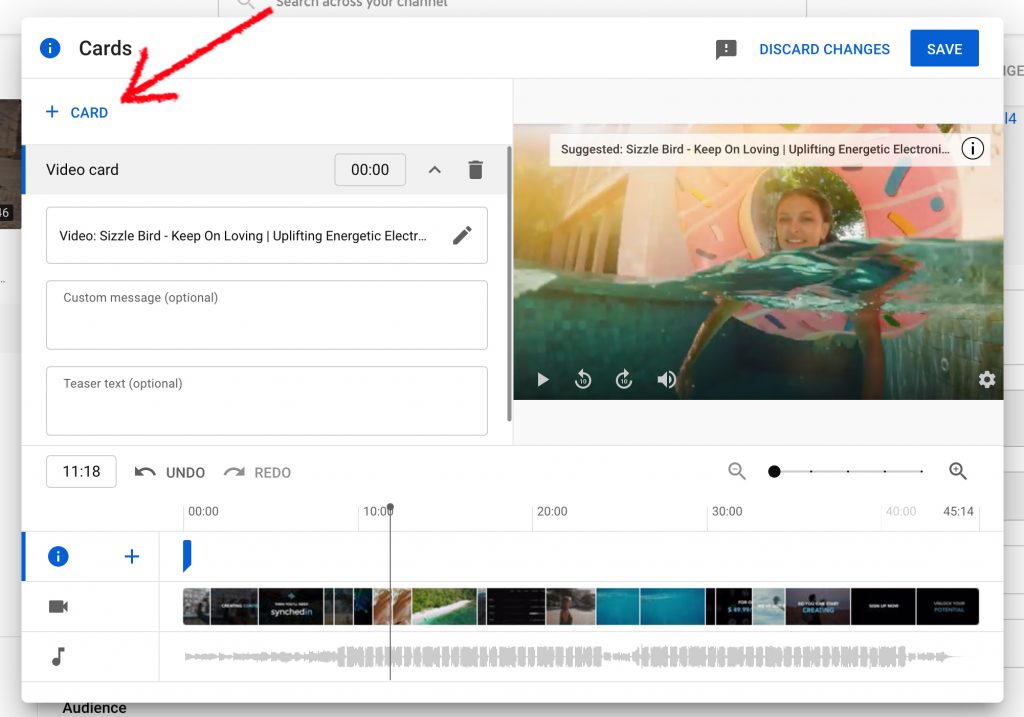 Now, it's time to add the finer details to your card. You can add Teaser Text and a Custom Message. It's important to note that the teaser text is what your viewers will seen when the card pops up on screen.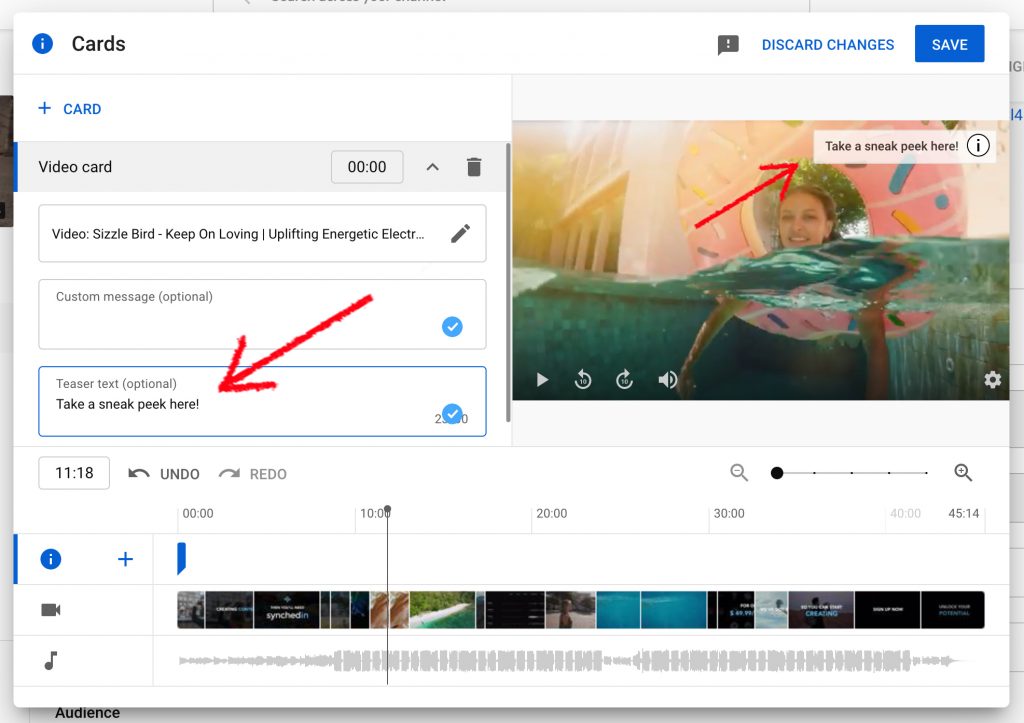 The custom message will appear if the viewer clicks on the info icon.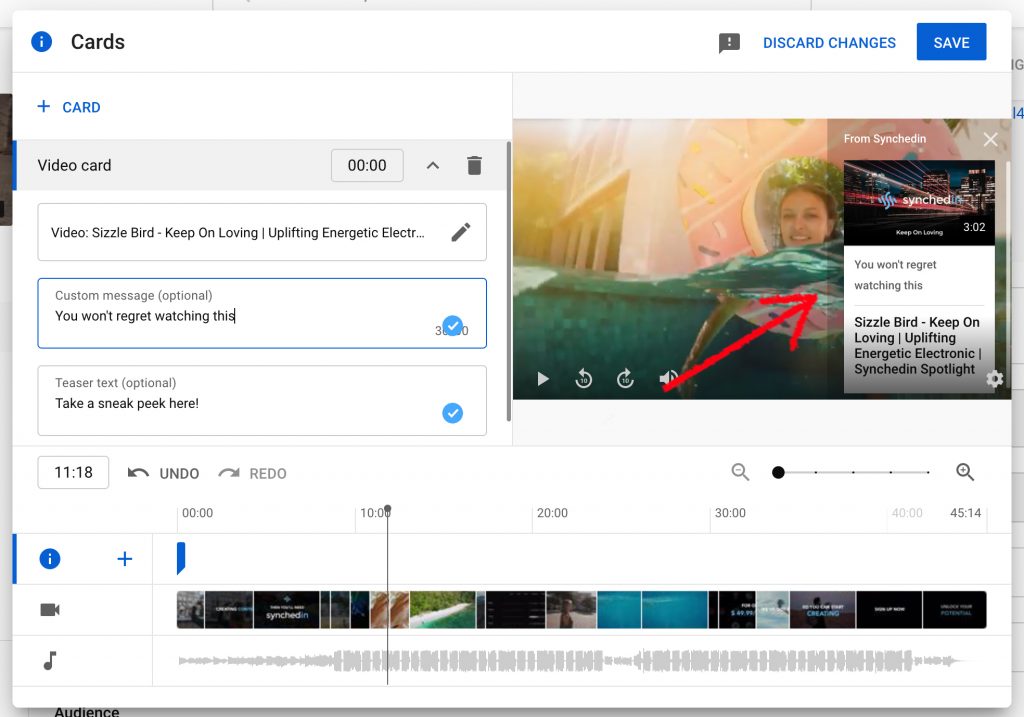 The final but incredibly important step… hit SAVE.
Using cards is a great way to redirect viewers to your other content. But remember, clicking cards will direct them away from the video they're currently watching. This is why it's a good idea to utilise cards towards the end of a video, maximising watch-time.
Do try to avoid using cards for the sake of it – nobody likes spam. You're limited to five cards per video, so it's best to make them count.