National Vegetarian Week Inspired Recipe Video Ideas
In the name of caring for the planet, check out these veggie recipes, inspired by National Vegetarian Week, to share with your subscribers!
If you run a food channel on YouTube, you're in a fantastic position to experiment with new types of content. Of course, to build up a loyal following, you'll have had to have chosen a niche. But, there's nothing wrong with straying from conformity every now and then.
For example, your thing might be barbecuing every type of meat under the sun, or perhaps you specialise in cooking deliciously fresh seafood dishes. To mix things up, have you ever considered ditching the animal products?
Last week was National Vegetarian Week. Run by the Vegetarian Society, a UK charity, National Vegetarian Week aims to promote the protection and preservation of the environment. By ditching meat, individuals' carbon footprints can be reduced. This then helps protect the homes of endangered wildlife, by lowering the adverse effects of the climate crisis.
This might sound kind of serious, and that's because it is. Having said that, you can raise awareness of it and do your bit to help without being super serious. If you're passionate about cooking, and have fun doing it, people will be more drawn to watching your content. So, if you fancy having a go at some vegetarian cooking to help protect the planet, we've got some amazing recipes you can share!
The Flexitarian Vegan Tuna Sandwich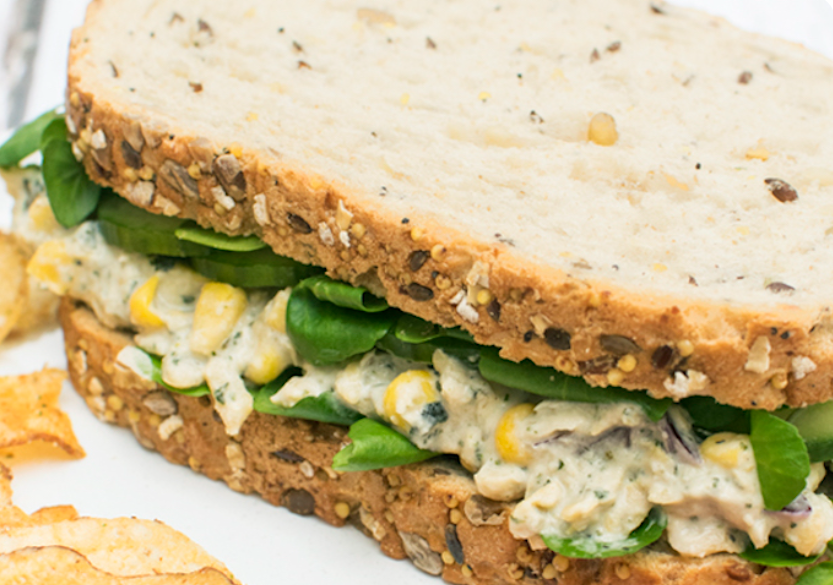 There are plenty of substitutes for chicken and beef, with some being incredibly convincing. One thing that can be much trickier to replicate is fish. If you love a tuna sandwich, but are feeling bad about overfishing, this is the perfect recipe for you.
This vegan tuna sandwich from The Flexitarian uses chickpeas and vegan mayonnaise, whilst getting the fishy taste from dried seaweed sheets. Capers add the saltiness of the sea, and lemon provides a beautiful zesty freshness. Serve on your favourite bread, which you can make yourself if you're a confident baker, and you've got the perfect fishy fishless sandwich.
Vegan Crab Cakes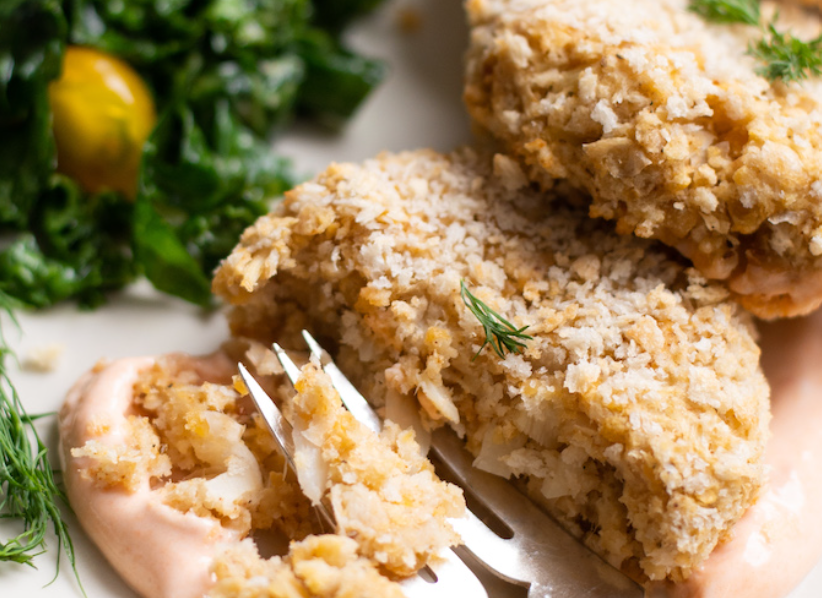 Crab is deliciously rich and decadent, whether you have it in a sandwich or as part of a pasta dish. It also makes wonderful fish cakes, that are comforting and super tasty. But, if you want a crab cake recipe with lower carbon emission (67.18% lower to be precise), then check out this recipe by Sweet Potato Soul.
Again, the versatile vegan star that is chickpeas contributes heavily to these vegan crab cakes. A slightly unusual ingredient is the heart of palm, harvested from the core of certain palm trees. Besides that, you can whip these up pretty easily using breadcrumbs, seasoning and vegan mayo.
There's also a great little recipe for red pepper aioli, which will make an irresistible dip for your crustaceanless cakes.
Saag Aloo Shepherd's Pie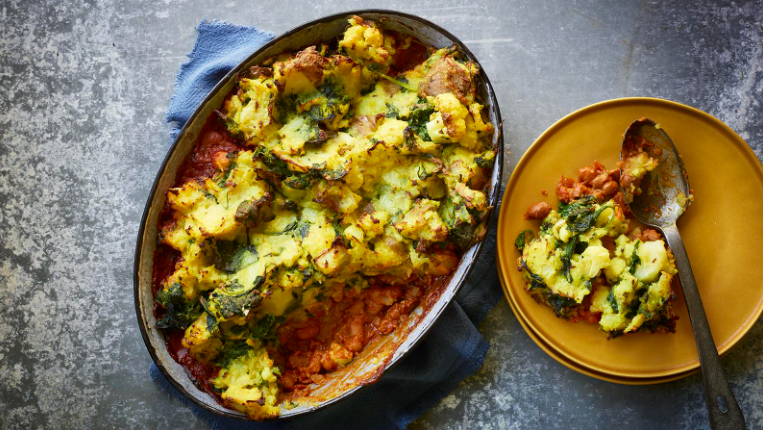 I know we're heading into summer, but something as comforting and soul nourishing as shepherd's pie should be enjoyed all year round. The traditional British version, using beef mince and carrots, is great, but have you thought about trying it with an Indian twist?
This recipe for saag aloo shepherd's pie by Anna Jones scratches the itch for both comfort and exciting flavours. Brimming with spiced cauliflower, potato, and spinach, this pie is not only delicious, but easy and affordable to make. Borlotti beans add protein and texture to the tomatoey curry filling. The whole thing is topped with an Indian-inspired mustard mash, full of spinach and turmeric.
Chana Masala with Easy Gram Flour Dosa
The Happy Pear have come up with a recipe for dosa that won't take all night. This southern Indian pancake delicacy can be filled with whatever you like, but this recipe features a warming chana masala to go with gram flour dosa.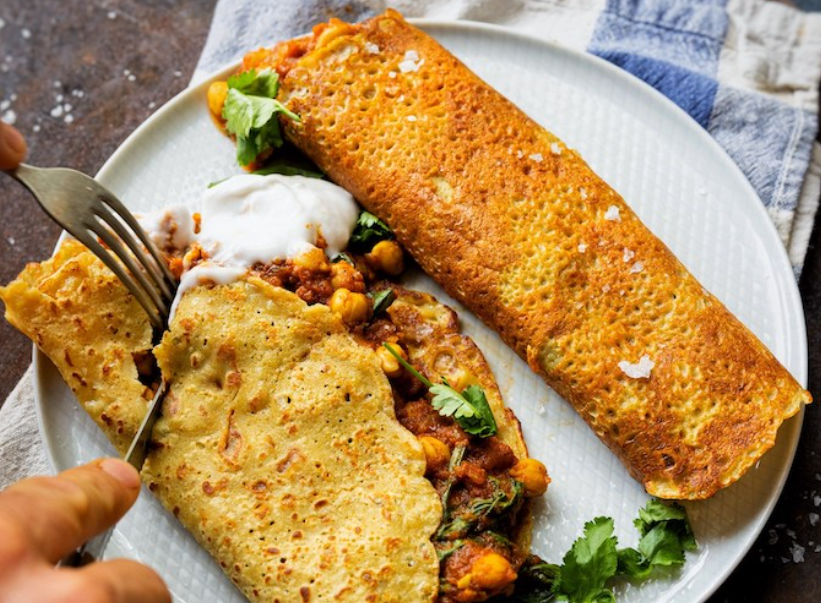 The curry itself is a gorgeously spiced tomato-based chickpea curry. You'll find succulent spinach running through the mix, coated in a fragrant garam masala laced sauce. You can play with the chilli level to suit your tastes, keeping things politely mild or adding more of a hefty kick to blow out the cobwebs.
Normally, dosa is made out of a lentil batter and rice. This tends to involve lots of long soaking and laborious grinding, which can span days using some methods! Not all of us are that good at planning ahead, or knowing what we want to eat that far in advance. This easy dosa recipe uses chickpea flour, or gram flour, instead. By incorporating this with plant-based milk and spices, you get a brilliant pancake batter, which you can fry up in moments.
Toad in the Hole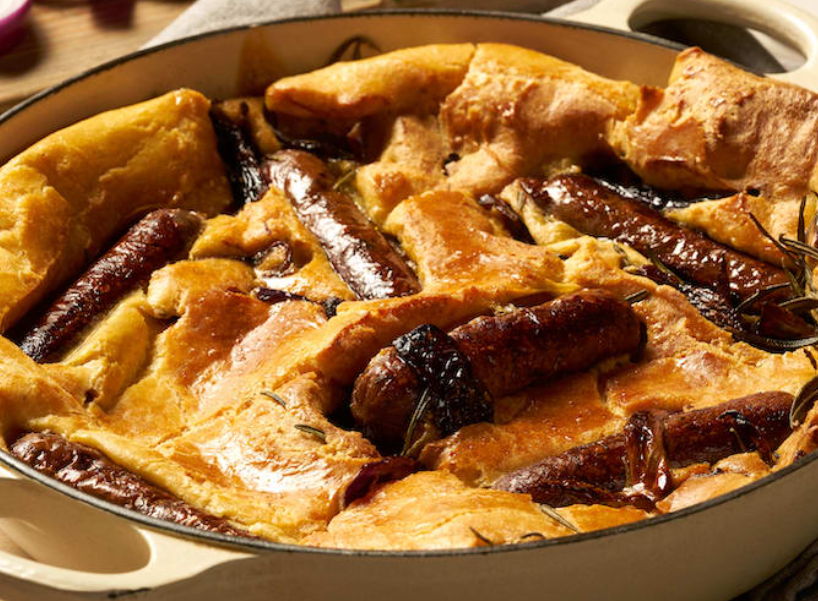 If you're not a UK resident, you might be unfamiliar with toad in the hole. You take a British staple – Yorkshire pudding, which is made out of a thick eggy batter – and supersize it whilst adding juicy sausages.
The whole thing sounds pretty un-vegetarian, but you can create an incredible veggie toad in the hole, just like this one by Cauldron.
Although traditional Yorkshire pudding batter isn't vegan-friendly, you can enjoy it as a vegetarian. Whisk together flour, milk, and eggs to create an airy and fluffy pudding batter. You can actually make a vegan version, by using non-dairy milk and substituting the eggs for vegetable oil (make sure you use self-raising flour, as you'll have lost your raising agent by scrapping the eggs). Once you've put together your batter, simply add it all, along with the sausages, to a roasting tin with hot oil, and bake in the oven until crispy and golden.