Behringer Does Content Creation with the Video Mic Series
Behringer, the company known for accessibly priced music tech, is moving into content creation. Check out the new video mic series here!
A name that can summon up split opinions, Behringer is known to anyone who's dipped their toe into the world of music technology. From pedals, to amps, to PAs, they've made an electronic product for every corner of the music realm. They are famed for their affordability, which can sometimes invite criticism over quality, particularly among aficionados.
In recent years, thanks to the pandemic, we've seen the musical landscape change somewhat. In particular, live music has had to adapt significantly in the wake of lockdowns and social distancing. This means that live performances have been swapped for virtual events and livestreamed gigs. It's no surprise then, that Behringer have picked up on this and taken action. Albeit, relatively slowly.
Video Mic Series
These days, content is king. Platforms like TikTok are seemingly taking over the world, and even helping to forge music careers. There are already loads of microphones for vloggers and content creators out there. Generally, names like Rode, Shure, and Sennheiser spring to mind first. How does a Behringer video mic match up?
Video Mic X1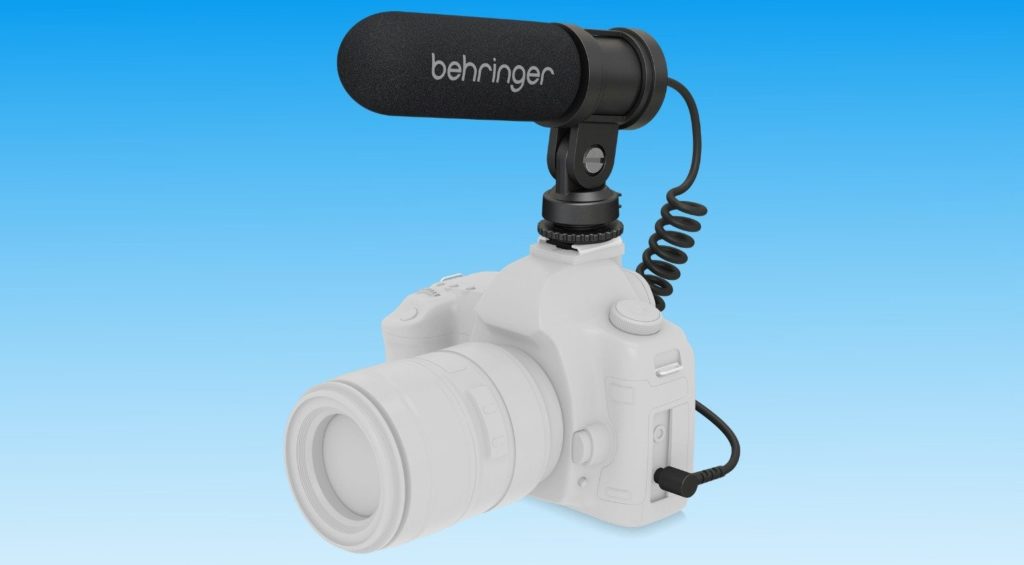 The Video Mic X1 is a stereo microphone designed for use with DSLR cameras – types of camera which are vlogger favourites. According to Behringer's description, "whether you are a journalist, podcaster or video blogger, the VIDEO MIC X1 fulfils your need for a very capable camera-mount stereo microphone."
Lightweight and compact, the X1 is a dual capsule, X-Y condenser mic. And, in true Behringer form, it's incredibly affordable. Content creators can add it to their kit list for a mere $49.99!
MS 1
The MS 1 is a dual capsule, mid-side condenser mic. This means that the configuration of the mic is such that you can capture spatial audio recordings  with cardioid and bi-directional pickup patterns. 
Boasting a power-saving on/off switch, it also enables you to customise your sound capture. Switch to -90 degrees to focus in on a specific sound, or 120 degrees for a broader soundstage and ambience. Again, this mic is incredibly affordable compared to others on the market.
As pointed out in a Gear News article, Behringer releasing content creator focussed mics is newsworthy due to the fact the company only tend to make products on a mass scale. The company moving into this market could be a weather vane for things to come. The content creation boom appears to still be expanding, so maybe it's time to start that YouTube channel!
---
Get your hands on awesome royalty free music, creative commons (CC0) sound effects, and stock images with Synchedin.
Offering content creators of all kinds only the highest quality assets, from just $3.99 per month you can take your video content to the next level.
Sign up today to start exploring the catalogue, and find the perfect track for your video!