Instagram Business Account | Add Music to Reels
Having an Instagram business account means more features in some places, and less in others. One of those areas being music. But, worry not – here's how you can still use music in your Reels!
For businesses, large or small, social media is an incredibly powerful and effective marketing tool. Particularly advantageous for smaller or independent businesses, marketing on Instagram is basically free. You can opt to pay to boost posts and such, but the vast exposure and access to a wide audience is totally without cost.
One brilliant way to organically grow your following on Instagram, whilst strengthening your brand presence, is through Reels. Presenting a wealth of content opportunities, Reels can really grow a business and send it well on the way to success. However, one key ingredient to an engaging Instagram Reel is music. Without music, content can often come across stilted, awkward, or can even appear unfinished.
With personal accounts, Instagram users can choose from an extensive audio library of contemporary and popular songs. However, if you have an Instagram business account, the same option isn't afforded to you.
Why is this? Due to the licensing terms, you cannot use the Instagram audio library in conjunction with content designed to promote a product or brand for profit. Whilst frustrating, this doesn't mean you have to settle for silence.
Get Music in Business Reels
Rather than switching your account to a personal one, and losing valuable insights that will help grow your business, there is another way…
Royalty free music comes in all shapes and sizes, and also varying quality. Because of this, there is the potential for hours of sifting and searching. As a business, you may not have much time to scour the internet for high quality music that matches the mood and style of your content.
We get that, which is why Synchedin has made finding the perfect royalty free track a breeze.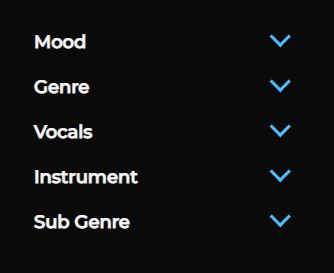 We've handled the tricky licensing stuff already, so you don't need to worry about future copyright infringement issues or pesky removals.
Simply use the filters, including genre and mood, to narrow down your search until you hit the jackpot. For just $4.99 per month, you can subscribe and enjoy unlimited downloads of all tracks. Plus, once downloaded, you can use them in your content forever!
With fresh, new music added every single day, you're guaranteed to find the best music to help your product or business stand out.
---
Say it with music, and sign up to Synchedin today.