How to Create an Instagram Reel in Canva
Whilst we wait for Templates becomes more widely accessible, here's how to quickly and easily create an Instagram Reel in Canva!
Recently, Instagram began testing a new feature for Reels, called Templates. Designed to encourage original creation on the platform and steer users away from reposting TikTok content, Templates makes making Reels simpler and speedier. Just drag your own clips into templates, and they'll be arranged in the preset timestamps. Unsurprisingly, this isn't hugely dissimilar to TikTok's own template offerings.
But, this feature isn't available to everyone. Since Instagram has continued to promise it won't promote content featuring the TikTok watermark on the platform, what are the options?
You can create Reels within the Instagram app, using filters, stickers, and other editing options. However, if you wanted to create content externally that you can quickly share across multiple platforms, Canva is a fantastic alternative.
Why Reels?
Instagram Reels are brilliant for boosting your brand and growing your audience. Whether you're a content creator who's flying solo or a business looking to build, Instagram is a seriously powerful marketing tool. Instagram's head, Adam Mosseri has emphasised recently the focus that will be placed on Reels and short form video content. Accounts that create original content will be looked upon favourably by the algorithm.
Equally, other platforms like TikTok are incredibly important as part of a marketing strategy. That's why it's wise to post across various platforms.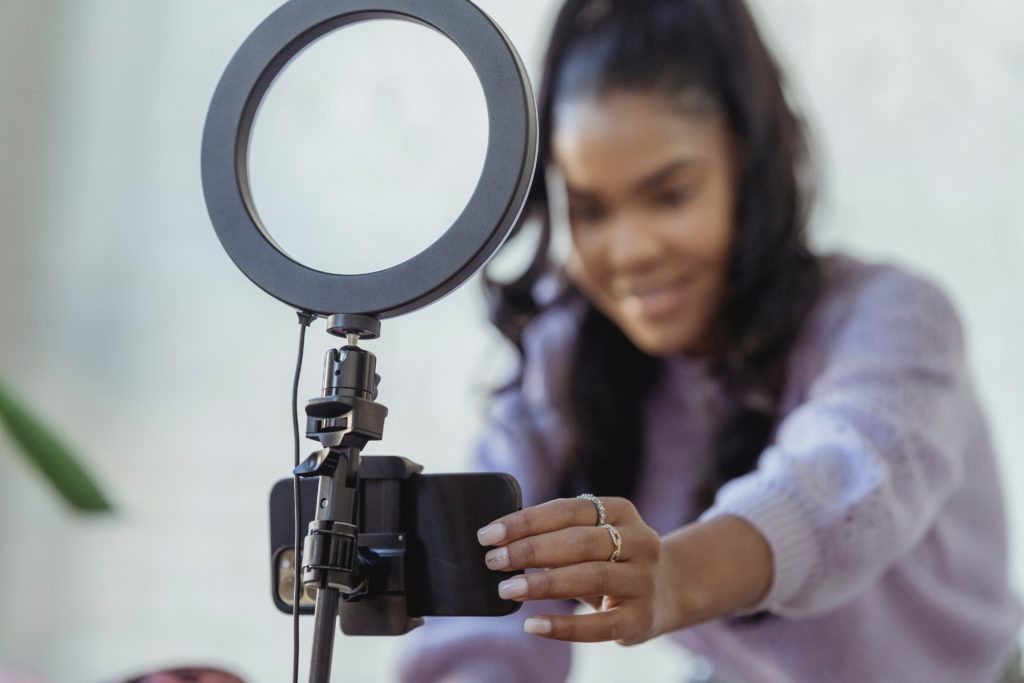 Using templates can help you establish a format that works for you, and let you create video content in a similar way but much quicker than from scratch. This helps for consistency, which is important for establishing your brand and becoming recognisable.
Sharing educational content is ideal for adding value to your audience, and an effective way to draw people in. Whilst talking head content is important for showing your face and sharing personality, educational content is proven to do well. A mixture of text and graphics works well for informational Reels, and templates makes them much faster to put together.
Creating a Reel in Canva
Simply recording video for a Reel can be easy enough. But when you want to add brand graphics or logos, it can become a little more tricky. That's where Canva can help.
Canva is a super useful and easy to navigate graphic design platform. The video below, by Design with Canva, shows you how to create a Reel in Canva for free!
Learn great tips for recording Reels, as well as how to edit your video to perfection. Inject some style into your content by adding gradients, or put your stamp on things with brand appropriate texts and graphics.
This video also includes brilliant advice on how to encourage viewers to stick around, as well engage more with you. If you're looking for one place to add video, graphics, music, and more to your Reels then this is definitely something you should try out.