Weirdest Simulation Games for Your Twitch Stream
Sometimes the mood requires lightening a little, so why not enjoy some weird simulation games? We've listed some of the most bizarre here!
Twitch is full of streamers, from the sublime to the ridiculous. And, it's the ridiculous that people love to watch to give themselves a little boost. The combination of comedy and game streaming is made even easier by the existence of completely hilarious, nonsensical simulation games.
We're not talking The Sims either, that'd be far too sensible. Nope, we're looking at the overly-specific, wonderfully niche simulators available to play at the moment. If you're looking for silly content ideas for your Twitch channel, look no further. You could be climbing your way up as a top streamer after streaming these gems!
Moving Out
Sounds mundane (trust me, I've had my fill of packing my entire life into boxes), but Moving Out incorporates a healthy amount of chaos to keep things interesting.
A multiplayer game, you train to become Furniture Arrangement Relocations Technicians (FARTs). This role involves haphazardly packing and moving furniture, in increasingly challenging situations. Relocating tables and chairs through a meteor field in space? Why not?
Narrowboat Simulator
Changing the pace slightly, Narrowboat Simulator is a calm, tranquil recreation of canal cruising through Britain. With multiple vessels and levels, you can explore the famous waterways of mainland Britain. Although, as the game diligently points out, this is not a substitute for real narrowboat training.
Goat Simulator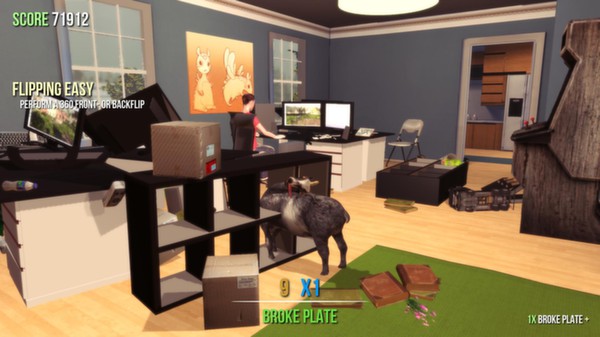 How could we write an article about weird simulation games and not mention the actual GOAT, Goat Simulator?
The latest in goat simulation technology, the name of this game is causing as much destruction as humanly (goatly?) possible. There is an essence of old-school skateboarding game about it. You can, of course, skateboard, or climb towers and explore the map whilst just getting in everyone's way and causing mayhem.
Lawn Mowing Simulator
As high octane as it sounds, become an expert in grass and lawn management, with an array of awesome ride-on lawn mowers to choose from. Lawn Mowing Simulator lets you experience the beauty and detail of mowing the Great British countryside, on authentic and expensive industry pro mowers.
Cut grass with precision outside a Grand Designs style house, or go free-hand and mow rude shapes into fields (that's what you really want to do).
Granny Simulator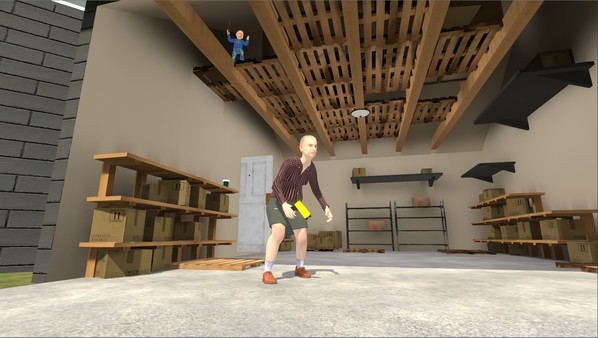 Choose your champion: feeble, old granny or adorable, demonic baby grandson. Now, you must try and complete the task set for you, without the other character getting in your way. This sounds fairly straightforward until you throw taser guns and an inexplicably powerful kick into the mix. Granny Simulator is bizarrely brutal, and perfect folly for a comedic Twitch stream.
Untitled Goose Game
Untitled Goose Game boasts a simple premise: It's a lovely morning in the village, and you are a horrible goose.
Technically more of a puzzle, stealth game than a simulation, but you do get to run around being a goose. Manipulate objects and move things around with your beak, and disrupt docile village life with your general pesky goose behaviour.
---
You can legally add music to the background of your Twitch streams, giving your comedy gameplay a nice soundtrack. Check out Synchedin, and start discovering a library of awesome royalty free music.
Sign up today and start streaming in the background of videos for free!