9 Top DAWs for Professional Audio Content
We know that the huge choice of DAWs makes it tricky to find the best one for you. We've compiled a list of the top DAWs, to make your life easier.
There are some great examples below, whether you are looking for free, affordable, or more of an investment – we hope to help you find your perfect DAW.
DAW stands for Digital Audio Workstation. Choosing the best one for you is the key to make your audio stand head and shoulders above the rest and seamlessly integrate with your content, from podcasts to vlogs. If you're heading into the world of DJing or music production, selecting the right DAW is also vital for perfecting your home studio set up.
Many DAWs offer free trials, but with so many out there to choose from it can be hard to know where to start. So, we have narrowed it down to help you find your perfect fit. Here is a run down of our top DAWs:
Cubase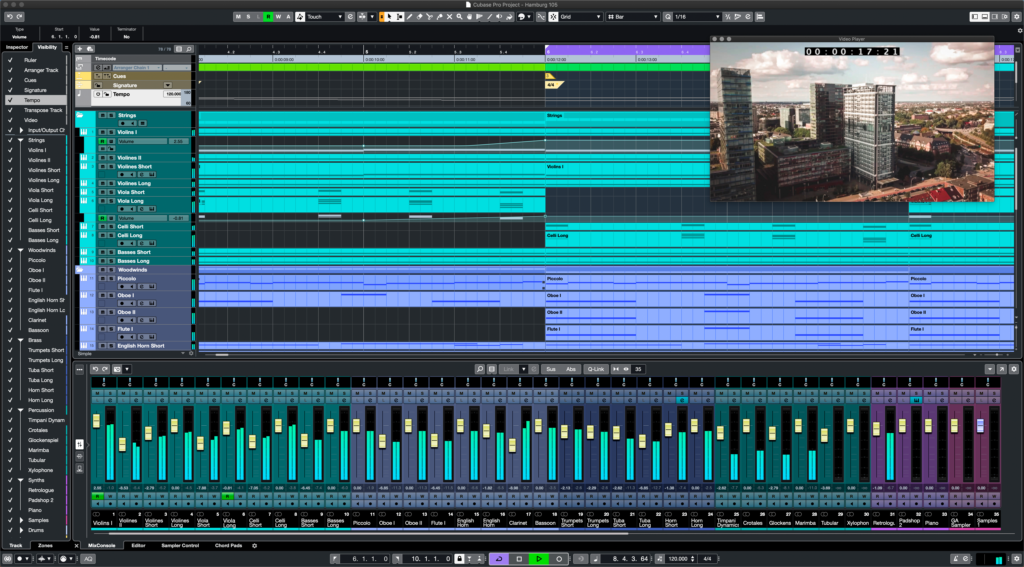 Cubase Pro 10.5 is Steinberg's most recent iteration, now entering its 30th year. It remains a favourite for many, including film composers like Hans Zimmer, due to its extensive audio editing features and video playback mode. It is reliable and has a robust plug in bundle with comprehensive editing and automation support and a powerful mixer. Although not many new features are present in 10.5, there has been a user interface refresh, to make the user experience more fluid and relatively intuitive. It's downfall in comparison with other programs is the dongle based hardware copy protection. This means it is not very compatible across machines and often requires an adaptor. Price models include Pro 10 ($559.99), which is the full app; Artist 10 ($309.99), which includes fewer instruments and other plug-ins but is functionally similar; and Elements 10 ($99.99).
Pros: Video playback, extensive audio editing features, reliable program, powerful mixer, robust plugin bundle
Cons: Dongle based hardware copy protection reduces machine compatibility, costly
Price: Pro 10 ($559.99), Artist 10 ($309.99), Elements 10 ($99.99)
---
Pro Tools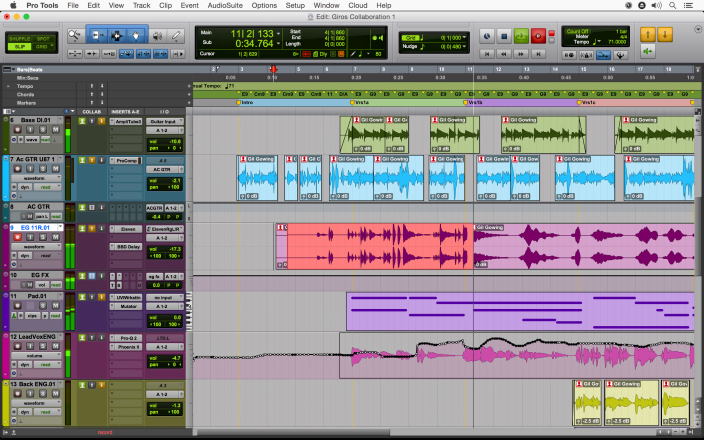 This industry powerhouse is present in 99% of top music and post production facilities. With standout capabilities, Pro Tools can facilitate all projects, from recording, to scoring and sound design. It is highly recommend for more complex musical arrangements, so it may be a costly option for projects like podcasts or vlogs. The user interface is slightly outdated for some, and not very beginner friendly, but you can try it for yourself with the 'Pro Tools First' free trial. Flexible price models mean you can choose between monthly rental or a perpetual license.
Pros: Industry standard editing features, versatile, flexible price models, free trial
Cons: Not beginner friendly, outdated user interface, costly
Price: monthly rental $24.92, perpetual license $599
---
Logic Pro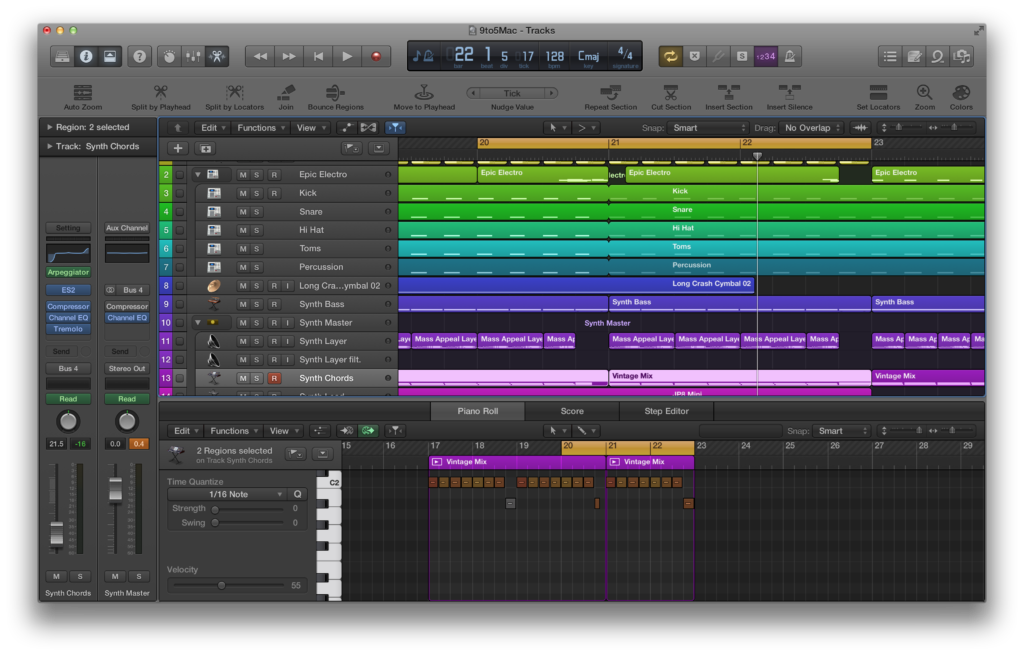 With a generous 90 day free trial, you can really get to grips with the extensive features in this self contained virtual recording studio. Some say that the features are on par with Pro Tools, making Logic Pro industry standard. Precise editing tools mean you can fine tune your audio content, and a vast array of pre-sets and loops are available at your disposal, with all tracks controlled by the straightforward mixing bay. Although some consider the User Interface to be unnecessarily cluttered, it does contain loads of really handy keyboard shortcuts to make your life easier. Logic Pro shares a similar user friendly interface to Garageband, so it's a sensible progression if you are looking for the next step, with the full license costing $199.99.
Pros: 90 day free trial, extensive editing features, precise tools, vast library of loops and pre-sets, straightforward mixing bay, useful keyboard shortcuts, user friendly interface
Cons: unnecessarily cluttered user interface
Price: $199.99
---
Ableton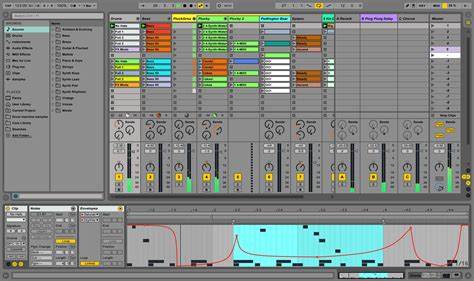 Considered by professionals as an industry leading DAW for electronic music, there is no surprise that Ableton is bursting with features. Whilst it supports basic editing functions for those wishing to undertake simpler tasks, it is not necessarily optimised for editing speech and voice. The programme may be better suited to music producers, or those willing to invest in the Live Intro ($99), Live Standard ($499) or the Live Suite ($799).
Pros: industry leading DAW for electronic music, extensive editing features
Cons: not optimised for speech and voice editing, costly
Price: Live Intro $99, Live Standard $499, Live Suite $799
---
Reaper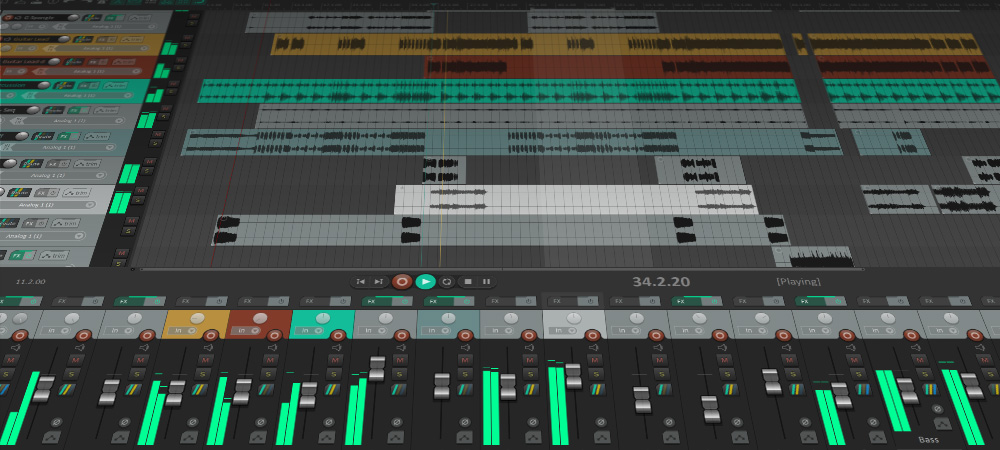 Reaper is the most affordable paid for DAW in this selection, with the individual license coming in at a fantastic $60. It compliments a variety of skill levels – there are no track types which makes arrangement super simple for beginners, but not lacking in features for the seasoned users with more complex projects in their sights. New updates of the program include features like automation write actions, latch preview and midi notation editor. Unfortunately Reaper is known to have a messy interface and be buggy, but this is a small price to pay for such an accommodating and affordable software, compatible with your PC or Mac.
Pros: affordable, accommodating to skill level, useful feature updates, compatible with PC and Mac
Cons: messy interface, can be buggy
Price: $60
---
Garageband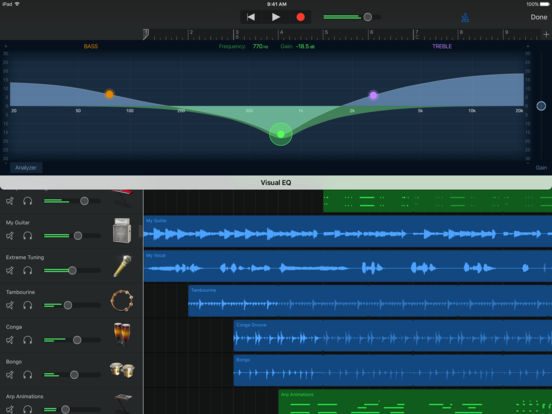 This program is free with all versions of Mac OSX and is an incredibly user friendly product. You can create projects from scratch by recording in your voice or instrument, or choose from their large library of loops and presets. Edit your audio using processing units like compressors, channel EQ and even auto tune and pitch correction. Although Garageband has a slightly limited user interface and is not as comprehensive as their successor Logic Pro, it does have everything you need to record, edit and share from your Apple Computer, iPhone or iPad.
Pros: free, user friendly, large library of loops and pre-sets, useful audio editing tools
Cons: limited user interface, not as comprehensive as Logic Pro, not easily compatible with PC
Price: free
---
Audacity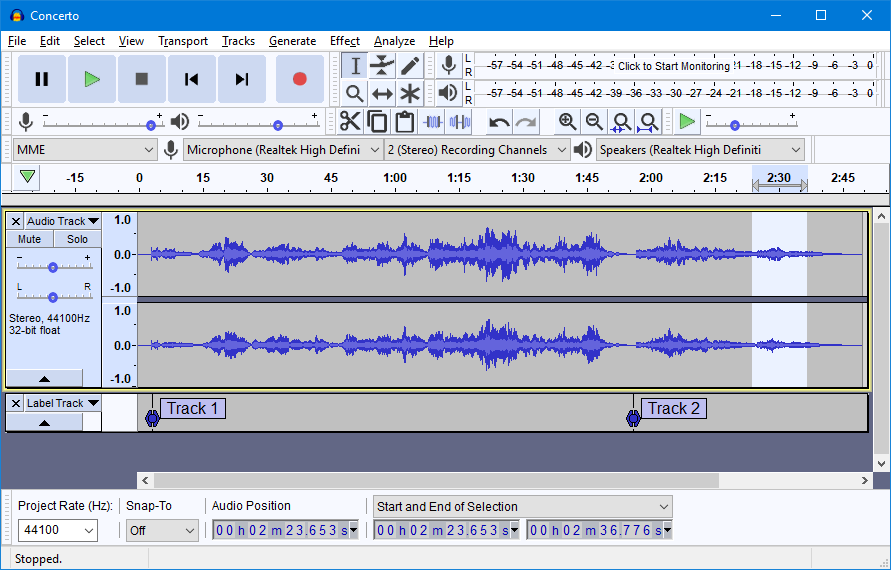 If you are looking for a quick, basic and free way to edit your recorded voice then look no further. In Audacity you can polish your voice recordings by removing unpleasant noises like breath sounds or mouth clicks. Unfortunately, it can be difficult to record slick sounding audio into Audacity as it is not compatible with external interfaces on PC, and can only record a maximum of 2 devices through one USB Port (check out our run down of USB compatible mics here). Whilst also lacking in keyboard shortcuts and not supporting video playback, it will do the trick for small voice editing jobs, so Audacity is great for podcasters.
Pros: free, well suited for voice and speech editing, great for podcasters, compatible with Mac and PC
Cons: only compatible with USB mics, no video playback, lacking keyboard shortcuts
Price: free
---
If you are seeking free software that can edit video and audio at the same time, check out iMovie and OBS.
iMovie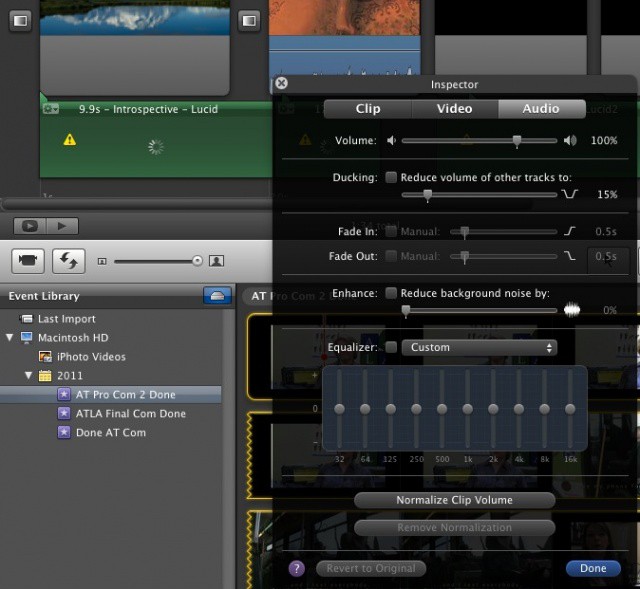 iMovie is another of Apple's creations, free with MAC OSX. Editing video and audio together is simple in this application, as it houses basic functions like trimming, changing speed, adjusting volume, fade outs, and quirky audio effects, as well as an automatic equalizer to enhance the quality of integrated video audio. iMovie's lack of more advanced functions can be restrictive, but if your content only requires minimal editing this could be the program for you.


Pros: free, edit video and audio simultaneously, basic audio editing functions
Cons: lack of advanced editing functions
Price: free
---
OBS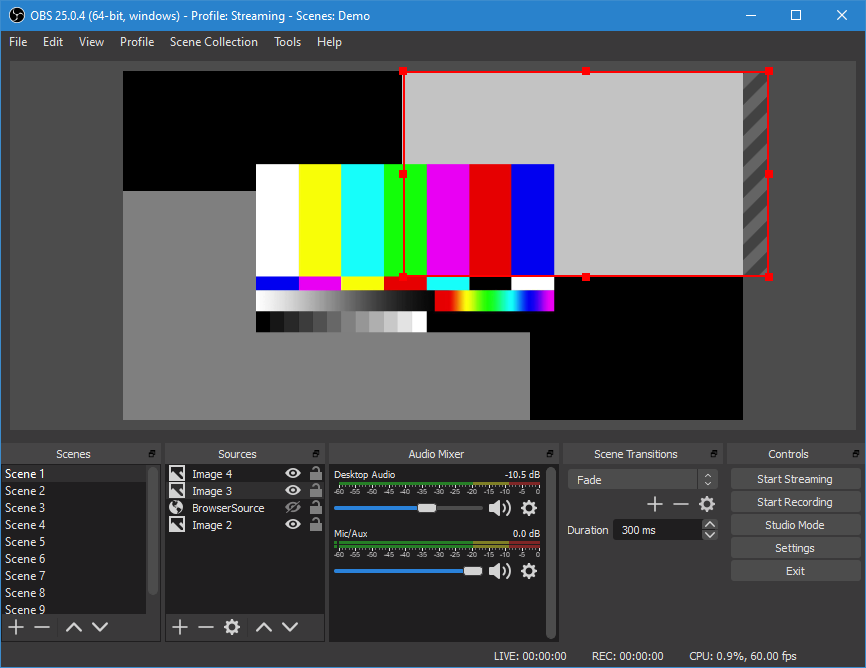 OBS is a free and open source streaming and recording program. It has a robust feature set and supports multiple audio and video sources, which are easy to add and arrange. You can also record straight from your microphone or webcam to create dynamic broadcasts or even projects like podcasts. The Advanced Audio properties feature allows you adjust volume, balance and monitor audio in real time. Frequent updates can prove hindering for some users, but this demonstrates the drive for OBS to stay at the top of their game in the world of content creation.
Pros: free, robust feature set, supports multiple media sources, facilitates recording, advanced audio properties
Cons: frequent updates
Price: free