Eco-Friendly Christmas Crafts | Festive Content Ideas
The Halloween costumes are firmly back in their box, it's time to get festive. Check out these eco-friendly Christmas crafts that you can share on your YouTube channel now!
Who doesn't love the holidays? Delicious food, catching up with friends and family, and sharing gifts. One of the most fun parts of Christmas is getting creative and crafty. Plus, it's so much more special to receive something that's been handmade with love and care.
If you run a crafting YouTube channel, the holiday season is probably a very exciting and busy time for you. It's a period full of fantastic video content opportunities. Being able to make fun festive decorations whilst keeping the planet in mind is a brilliant thing to champion on your channel. If you want to show your subscribers that it's possible to do all the usual favourite Christmas crafts without harming the environment, you can! Just take a look at some of our favourite eco-friendly Christmas crafts ideas, and don't skimp on the sparkles.
Shabby Chic Christmas Tree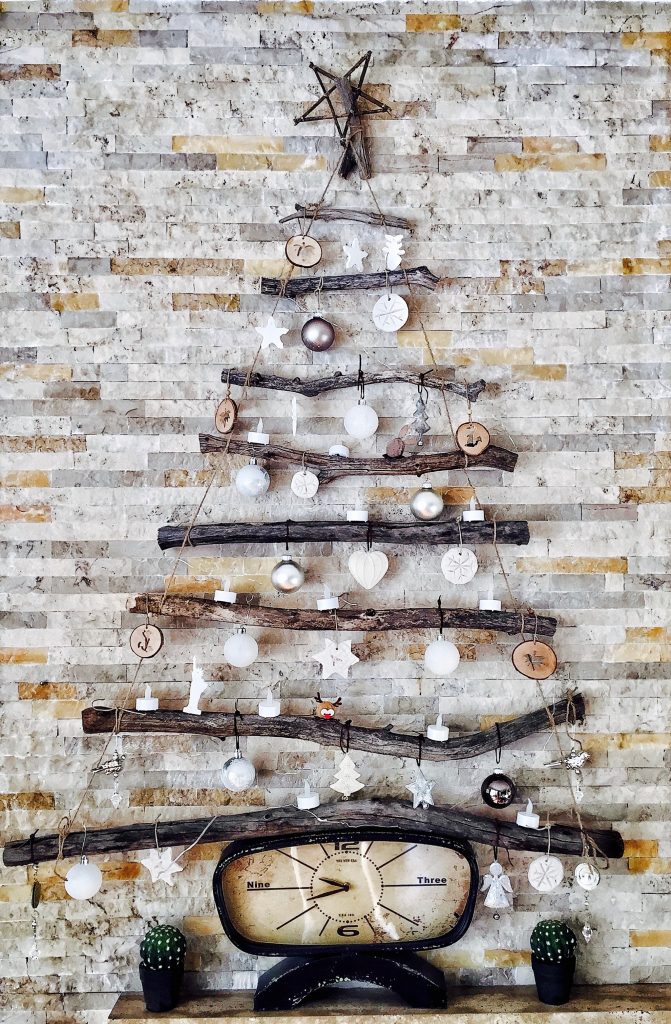 It's not always possible or convenient to put a real tree up in your home at Christmas. You may not get that sweet spruce scent, but many opt for a plastic alternative with a similar appearance. Whilst some fake trees get dragged out of the loft year after year, not all last as long and still require unnatural resources to produce them.
An alternative to the fake plastic trees of the festive variety, is the shabby chic hanging tree. Not only do these look stylish, but the natural materials provide a lovely hygge energy, which is ideal during winter.
You can scavenge drift wood from the beach or have a hunt online for a nearby provider, and simply fasten it together with some natural twine. Simple and seasonal.
Salt Dough Tree Ornaments
It's unbelievably easy to ditch the naff plastic baubles. But, rather than forking out loads of money (save that for the cheese) on glass decorations, why not bake your own? Yes, bake.
Salt dough hanging tree decorations are an affordable and enjoyable replacement. Making salt dough is very straightforward, requiring just flour, salt and water. We wouldn't recommend eating this stuff, though.
Once shaped and baked, you can jazz them up with acrylic paint or felt pens, ribbon and string. You can let your imagination run wild with this Christmas craft, and it's something that'll appeal to a huge audience on YouTube.
Christmas Card Wreath
If you're keen to avoid feeling racked with guilt when throwing out old greetings cards, this one is for you. Actually, if you have been throwing your cards out, then you can stock up this year and try this next Christmas. But, if you do have a stash of old cards, stick with me.
Create a simple holly leaf stencil, and cut out lots of holly shaped greetings card pieces. Grab a piece of cardboard or something sturdy, and cut out a doughnut shape – you can decide how big you'd like your wreath to be. Grab your trusty hot glue gun (if you're Christmas crafting, you're going to need a hot glue gun) and start attaching the holly pieces to the card ring. The more card pieces, the better!
Hand Printed Wrapping Paper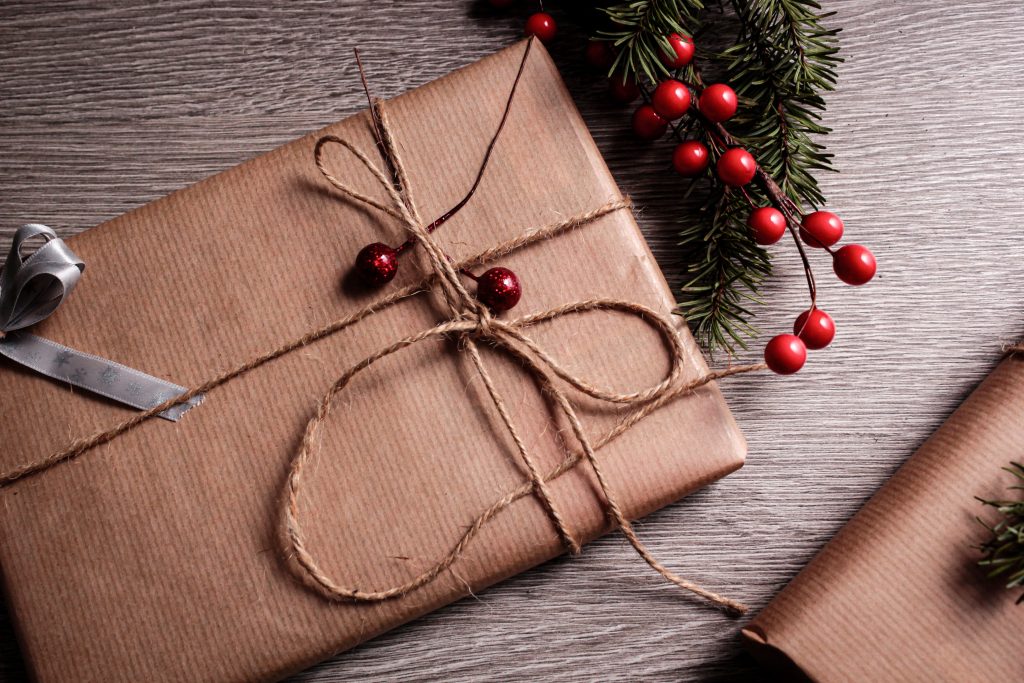 Did you know that most wrapping paper isn't actually recyclable? If you think about how many gifts are wrapped, how many rolls are sold in shops each year, that's a heck of a lot of waste.
Getting hold of some lovely recycled brown parcel paper isn't a difficult feat. If you're going for that Scandi, natural vibe, then you can keep it plain. Adorn with pretty ribbons and homemade tags to give them the festive factor.
Putting your mark on your wrapping paper is where the fun lies. Take yourself back to your nursery days and fashion some stamps out of spare spuds, and colourful acrylic paint. You choose the patterns and shapes, you could even personalise the paper to each gift receiver.
Eco Christmas Crackers
No holiday dinner table is complete without some Christmas crackers. Sadly, so many of the little surprises that come inside shop-bought crackers are plastic, and often end up in the bin. To avoid more needless waste heading to landfill, put your own spin on the competitive cracker.
Making plastic free crackers doesn't require a huge amount of resources or even skill. Just some card, decorative tissue paper, cracker snaps for that all important bang, scissors, tape, and whatever you want to hide inside. Some cute cracker prize ideas are some homemade chocolates, or fill them with conversation starting notes like a truth or dare.
---
Don't forget to add some seasonal songs to your Christmas craft content! You can choose from a long list of public domain Christmas songs, or check out Synchedin for some seasonal royalty free music.
Subscribe now for just $4.99 per month, and get full access to unlimited downloads of all the Christmassy tunes and all other music!