How Much Does Music Licensing Cost?
There are plenty of expenses to manage when you're a content creator. But, how much does music licensing cost? Let us fill you in!
Why is Music Licensing Important?
Before asking "what does music licensing cost?" we should look at why music licensing is important. You're probably busy curating your channel on YouTube, or thinking up great content ideas for your podcast. So, it's fair enough if you aren't too familiar with the ins and outs of music licensing and copyright.
It's important to add background music to a video, or give a film a killer soundtrack. Wouldn't that Beyoncé track fit perfectly over the "getting ready to go out" sequence? Sure, but do you have a Beyoncé budget?
Sadly, you can't just use any track you fancy in your projects – you have to obtain the appropriate licenses, like a sync license. Using music that you don't have the appropriates rights to can lead to some copyright issues down the line. You can receive DMCA strikes if you use copyrighted music in a Twitch stream, for instance.
How Much Does It Cost?
Now, you could buy a sync license for the current UK chart topper, but it'll cost you. The price will vary depending on what the track will be used for, but here's an example of music licensing costs for different projects.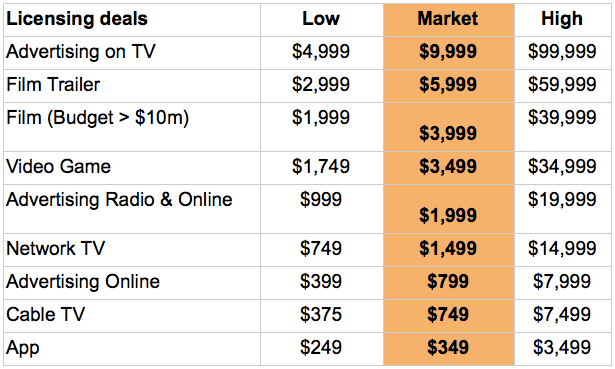 Pricier than you expected? These eyebrow raising costs might be fine for a giant advertising company or established brand, but what about independent creators? That's where we come in.
Music Licensing Subscriptions
There are a few music licensing platform options out there for creators. However, if music licensing cost is something that is on your mind, Synchedin is the one for you!
Synchedin is priced in a way that is affordable for everyone, whether you're a seasoned pro or a fresh creator.
Discover music from a huge library of fantastic royalty free music, ideal for podcasts, livestreams, YouTube intros and more. Filter by genre, mood, and even sub-genre, to save time so you can stick to what doing what you love – creating!

The cost of a music licensing subscription, like one with Synchedin, is staggeringly more affordable than licensing individual tracks. For just $4.99 per month or $49.99 per year, you can have access to unlimited downloads.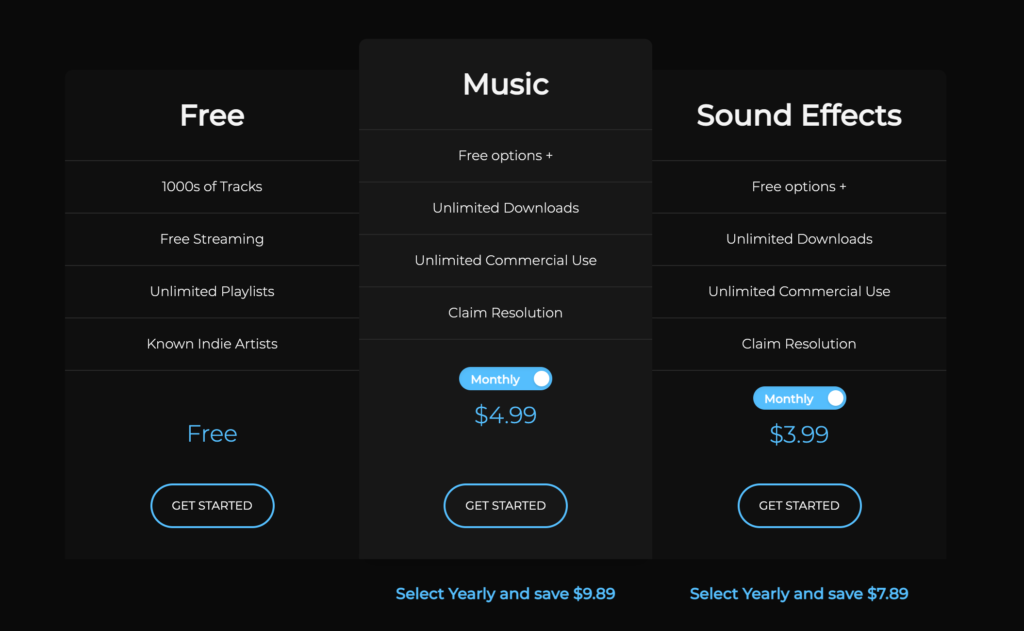 That's a little over a dollar a week, for all that wonderful music. We believe that everybody should have the opportunity to create and share their ideas with the world. Art and expression should not be reserved for the wealthy, and so we're proud to offer an affordable, high quality music licensing service.