How To Embed a YouTube Video To Your Website
Videos are a brilliant and engaging way to share information, tell your brand story, and grow your following. Find out how to an embed a YouTube video to your website here!
If you're looking to add a bit of colour and fun to your website, a YouTube video is a fantastic free option. A super accessible platform, YouTube allows anyone to upload and share videos online. So, if you're a small business or a solo workforce of one, you could use YouTube as a marketing tool.
No matter what service or product you're peddling, a website is an absolute must. So, why not combine your YouTube videos, or even someone else's, with your website? Explaining your mission to your audience doesn't have to be done through standard text. We're visual creatures, after all. You can quickly and easily show people who you are, what you're about, and any important info they should know by way of a YouTube video.
So, how exactly do you embed a YouTube video to your website? It's probably much simpler than you think!
Embed a YouTube Video Using HTML
HTML and coding can promptly send people into a panic, but don't worry. Embedding a video using HTML isn't a difficult process at all.
On a computer, go to the YouTube video that you want to embed.
Click SHARE.
From the list of Share options, click Embed.
From the box that appears, copy the HTML code.
Paste the code into your website HTML.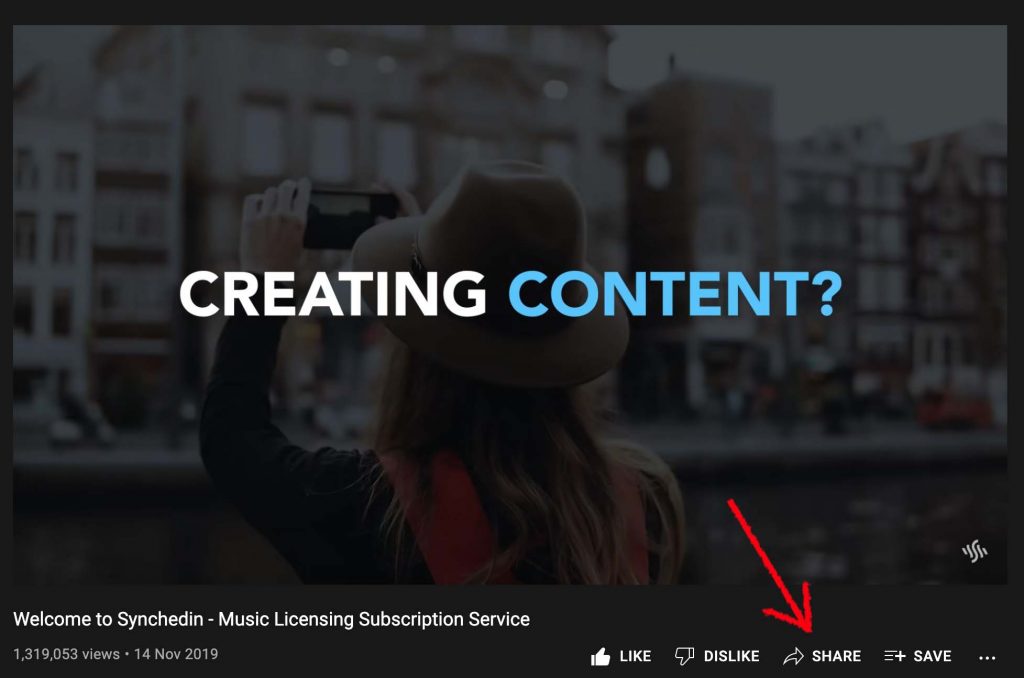 How to Embed a Video on WordPress
Embedding a YouTube video onto a WordPress site is child's play.
All you have to do is get hold of the URL of the video you wish to embed. This can be done a couple of simple ways; click SHARE underneath the video and copy the URL, or just copy and paste directly from your browser bar.
Now comes the pasting. Create a new block on WordPress and paste the URL. The video should then appear before your very eyes. Easy, right?
---
If you're creating awesome YouTube videos to share on your website, then you need Synchedin.
Sign up and start browsing a huge library of fantastic royalty free music. One simple license means all tracks can be played in the background of YouTube videos, with no copyright issues. With a wide variety of genres, moods and styles, you're guaranteed to find the right track for your content.