Free Sites for Creating a Thumbnail for Videos
An eye-catching thumbnail is a must in the game of attracting more views and subscribers. Here are some fantastic free sites for creating a thumbnail that will do just that!
Thumbnails are important – that's why I'm writing an article all about them. And, I'm not talking about the hard masses of keratin found on the end of your extremities, although they are also good to have. I'm, of course, talking about the freeze-frame image that will advertise your video content on sites like YouTube!
With billions of hours of content available on the giant video-sharing platform, there's a lot of clamouring for attention. You can title your videos cleverly to increase views, or utilise YouTube cards to keep people on your channel. However, even these methods rely on a decent thumbnail.
But, how exactly do you go about creating a thumbnail that will stop a thumb in its scrolling tracks?
Thumbnails need to provide vital information whilst being aesthetically pleasing. This means adding clear, bold text that is intriguing without being too click-baity. Also, a crisp and visually appealing background that represents the content without being too busy is an effective element.
You'll be pleased to know that you don't necessarily need any complicated or expensive image editing software. There are plenty of free online resources you can use.
Canva
Canva is a wonderfully straightforward site that provides loads of free features to help in creating a thumbnail for a video.
By exploring the available templates, you can insert your own image, text and other elements. If you would rather choose block colours as a background, you can do this too. Canva offers a library of millions of photos and images to choose from, so you're guaranteed to find something right for you.
A pro account is an option for anyone who wishes to unlock the full array of features Canva has to offer. But, we find the free version still has more than plenty on offer.
Check out this great article on how exactly to create your own thumbnail on Canva!
Fotor
Worry-free and free of charge, Fotor is a graphic designer site that is uncomplicated and accessible.
Focussing more heavily on the photo editing aspect, this site enables you to do just that, as well as create your own thumbnails and make collages. There is an abundance of free well-made thumbnail templates, that are already in the correct dimensions for a YouTube thumbnail.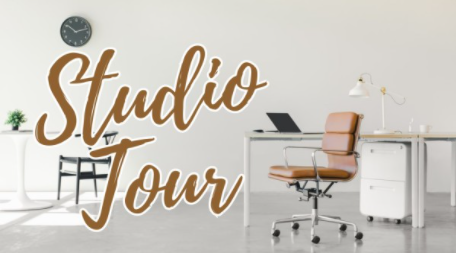 You can customise your snapshot with a broad range of text fonts, along with graphic elements like animations and symbols.
Automatic thumbnail generators are also brilliant for those just wanting a quick and simple fix.
Snappa
The enemy of thumbnail creation is complexity, time-consumption, and clunkiness, and Snappa recognises this.
A smooth, well-designed online editing tool, Snappa allows you to create a scroll-stopping video thumbnail in a matter of mere seconds. You can access over 5 million royalty free images that, apparently, aren't cheesy or cringe-worthy.
Customisable text, graphics, and shapes let you give your thumbnail the professional polish that is sure to draw viewers.
Visme
Visme is an editing platform that is used by brands small and large.
Catering to a range of social media platforms as well as video thumbnails, the site offers easy editing tools that'll enable you to create a thumbnail that is eye-catching and brand appropriate.
There is a selection of free YouTube templates on offer, which are searchable based on the type of content you're creating. You can also build your own templates, which is ideal if you have a specific vision you want to realise.
The easy drag and drop features make this thumbnail creator beautifully intuitive, so you don't waste time fiddling round with tricky editing particulars.