Top 5 Headphones for Video Editing in 2022
When it comes to creating amazing videos, it's not just about what you see but what you hear too. Here are the best headphones for video editing that you can get your hands on in 2022!
You'll probably be very unsurprised that we're saying this but, great video deserves equally great audio. Whether that's catchy musical intro, atmospheric backing tracks, or cleverly incorporated sound design. Without any of that stuff, your video is going to fall flat.
It doesn't matter if you're making videos to share to YouTube, or to share with an audience at an independent film festival, you've got to give the audio some love.
We've looked a lot at capturing the sound in the first place. You can find articles on the best microphones for recording sound effects, as well as mics for recording your voice. But, what about listening to all that audio?
Once vital piece of kit that you'll need to ensure high quality audio in your content is a decent set of headphones. What makes headphones for video editing different from the kind you listen to music with? Whilst lots of headphones work for multiple scenarios, there will be some specific features you'll be thankful to have whilst editing.
This might be comfort – since your editing sessions will probably get pretty lengthy now and then. Or, you may need some noise-cancelling assistance if you work in a hectic, disturbance-filled environment. Further to this, the headphones you use for video editing need to provide a neutral soundstage. That means no emphasising certain frequencies or boosted bass. You'll need to be able to start from complete scratch with editing and altering the sound in your videos.
To save you trawling the internet for hours trying to find the right set of monitor headphones, we've listed some of our favourites. These are the best headphones for video editing available right now, to suit a range of needs and budgets!
Audio-Technica ATH-M50x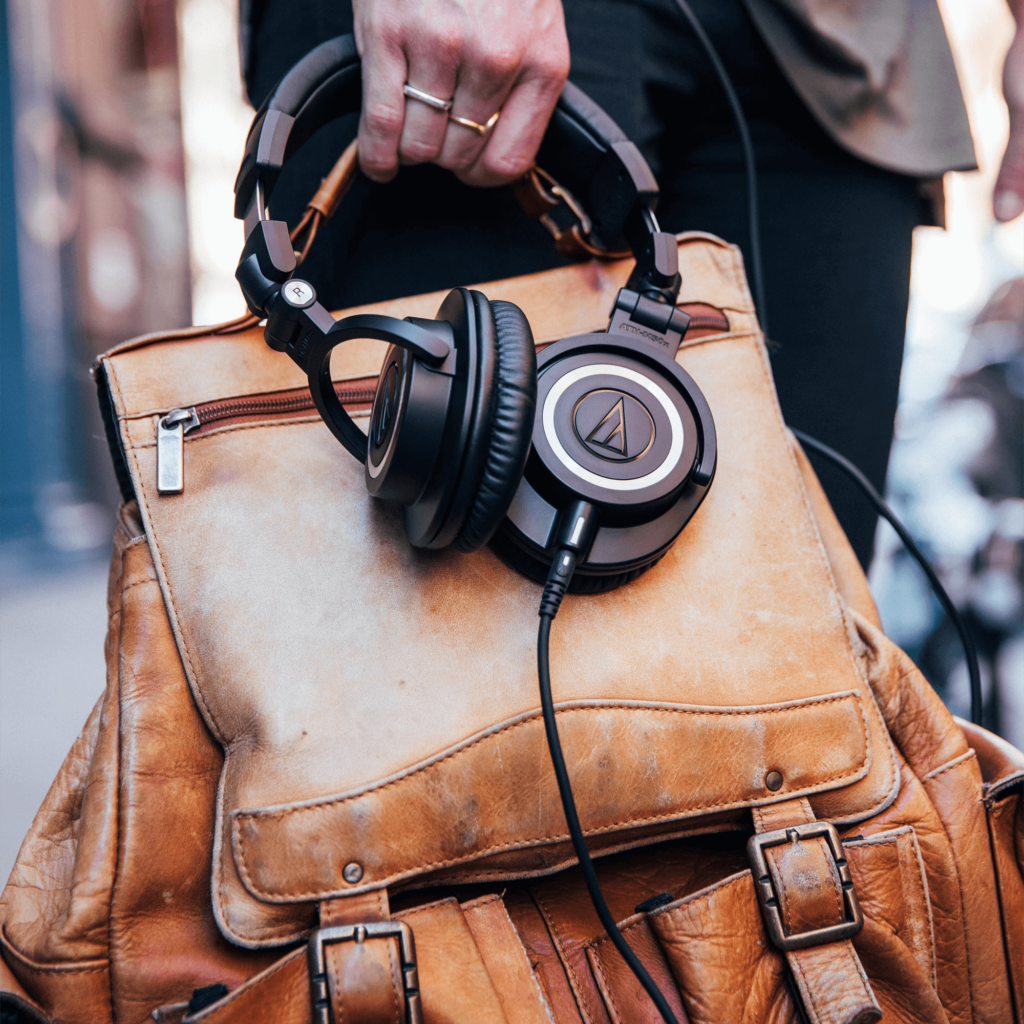 In terms of design, the ATH-M50x from Audio Technica are nicely portable albeit slightly bulky. Despite being relatively plain looking, these headphones are a great purchase. Especially considering how looks aren't all important here.
The sound from these headphones is pretty neutral, although there is slightly more bass than those with very keen ears might like. However, this shouldn't be an issue considering most footage will likely be watched back on TVs or speakers that amp up the low end themselves.
When it comes to separation, these allow you to hear everything in the mix right where it's meant to be. That means they're great for getting the balance just right and nailing the stereo. You can grab them for around $150, so they're not going to financially cripple you either.
Focal Listen Professional
If you're someone who spends long sessions editing videos and mixing audio, the Focal Listen Professional headphones may be your best option. Pegged as the most comfortable set of cans, the memory foam cups are a dream for your ears.
These headphones are perfect for casual listening as well as editing duties. The soundstage has been carefully tuned to provide a clear and transparent sound, with no added bass, midrange, or treble. The low 32 ohm impedance means that music still sounds great when played through these phones.
Slightly more expensive than the previous listing, the Listen Professionals will set you back by around $300.
Nura Nuraphone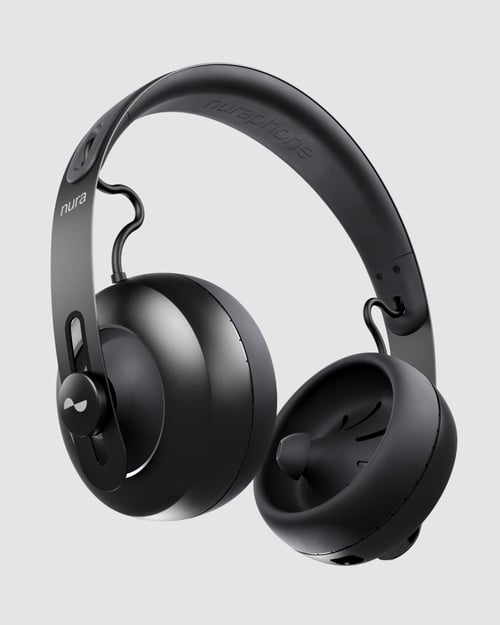 The Nuraphones by Nura are ideal for anyone who likes options. Wear these as over ear closed cup headphones, or in-ear buds, the choice is all yours.
The customisation options go way beyond just how you wear these things. With the accompanying iOS and Android Nura app, you can set up your own optimal soundstage. Though, you'll need to make sure you're sat in absolute silence to get this spot on.
In another futuristic sounding move, the headphones then send a signal to measure the shape of your ear canal. Based on the time it takes for the signal to bounce back, the Nuraphones can then adjust the sound based on the strengths and weaknesses of your own hearing!
ANC (active noise-cancelling) helps make sure your editing sessions go undisturbed. Tesla venting also means that air is pumped through the ear cups, preventing you from overheating. With all this tech, it's unsurprising that Nuraphones sit around the $350 mark.
Sony MDR 7506
Adding to the closed back brigade, the Sony MDR 7506 headphones are designed for professional studio use. Despite this, they don't carry much of a professional price tag, video editors on a budget will be glad to hear, at around $90 for just the headphones alone.
These headphones are over 30 years old, and have stood the test of time. For not much money, they offer a clear and uncoloured soundstage. They're fantastic when it comes to separation, allowing all the detail to be heard, which is the main thing you want really.
On top of this, they're fairly small and incredibly portable when folded up. A slight drawback though is that they're not so well padded, making them an unideal choice if your main driver is comfort.
beyerdynamic DT 240 PRO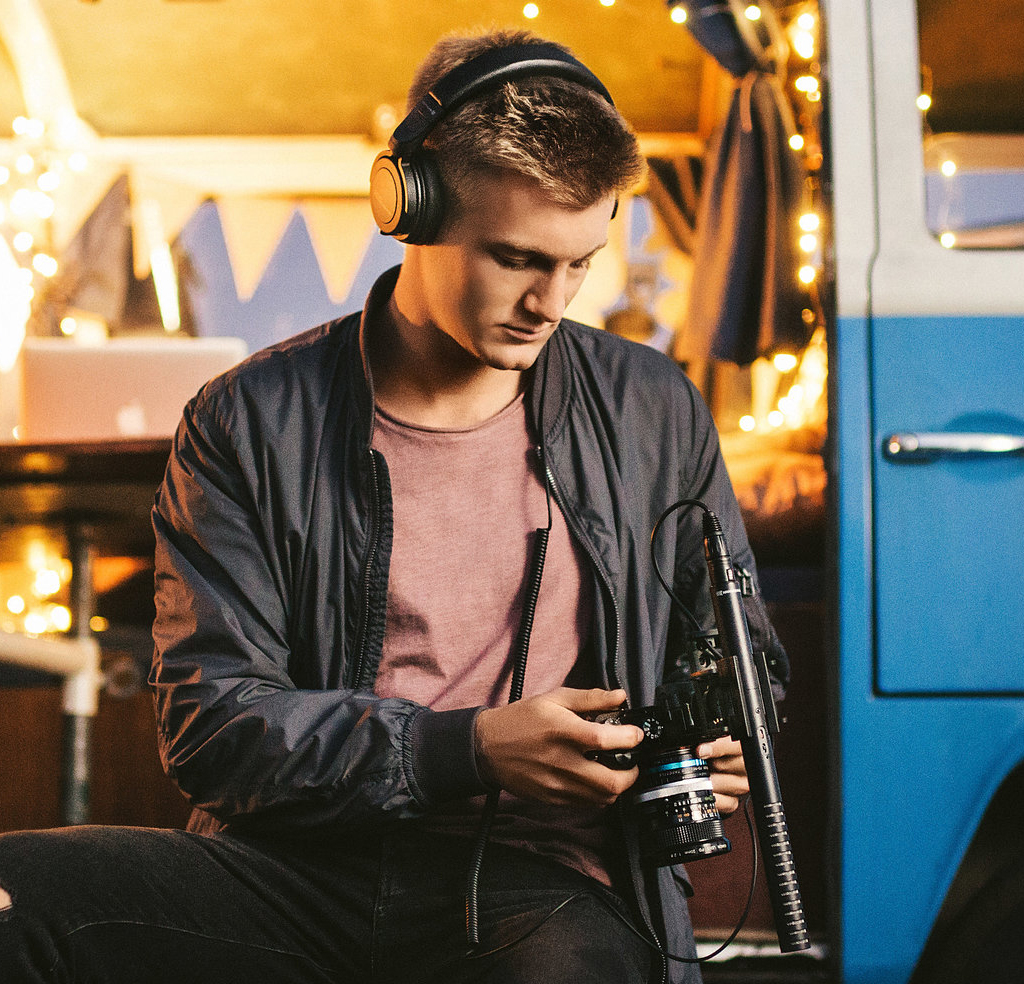 Last but not least, arguably the best headphones for video editing for their price.
The DT 240 Pros from beyerdynamic are nicely affordable at around $200, and are available in three options. The variations relate to the impedance: either 32 ohms, 80 ohms, or 250 ohms. The lower this number, the easier the headphones are to drive. So, 30 ohms is perfect for plugging into laptops or cameras. If you have dedicate amps or studio equipment, higher ohms will enable you to hear in that much more detail.
You won't experience any added bass or weightiness with these headphones. Plus, the leatherette ear cups are designed to give a tighter bass response, as well as keep out any unwanted noise.