Use Synchedin for Your Livestream Music
Take a look at our curated playlists for some inspiration, or make your own playlists by searching for tracks in the Synchedin Library.
Create a playlist by heading to My Playlists, and selecting Create New Playlist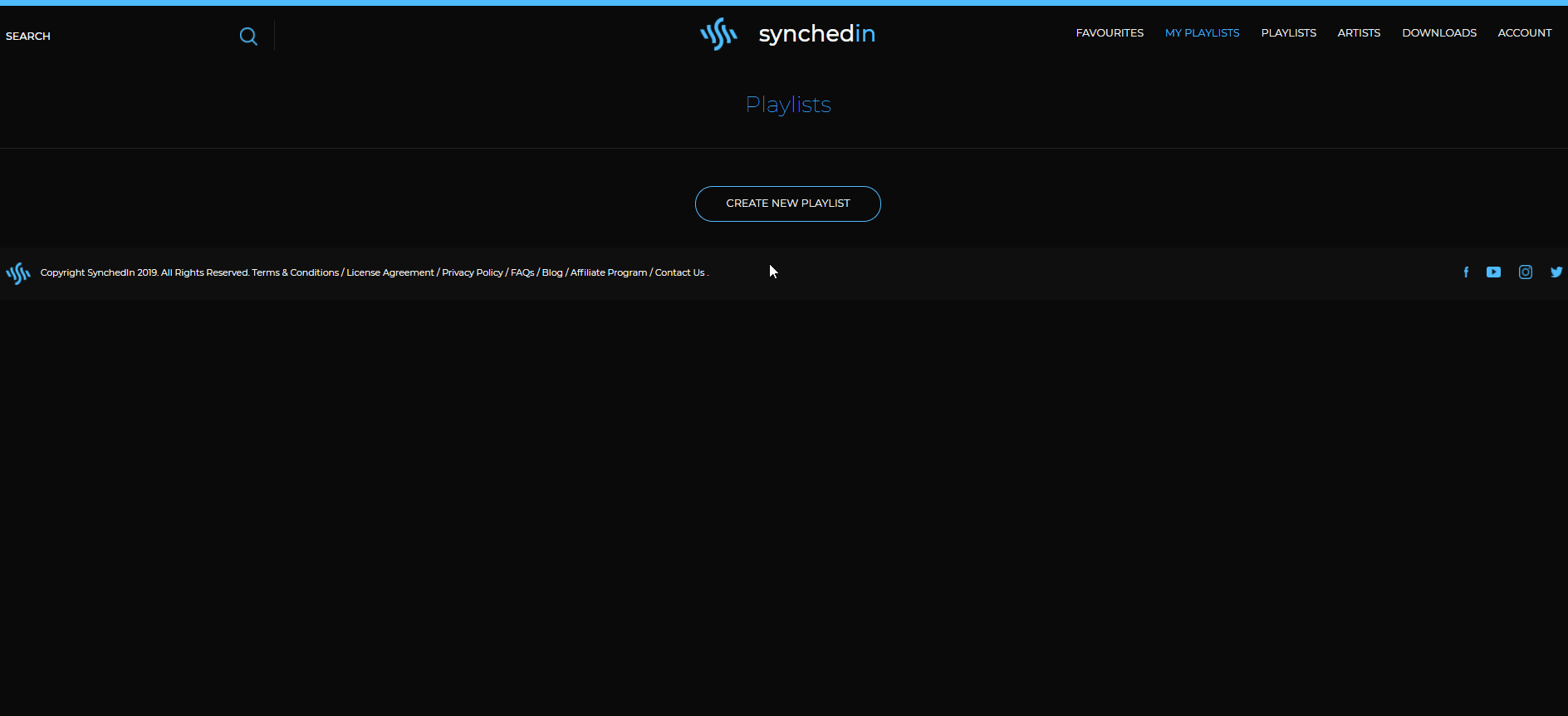 Now that you have a personal playlist category set up, you can start adding your favourite tracks either directly from the Synchedin Library, or from your favourited tracks!

Just click the button on the right to add any track to your playlist.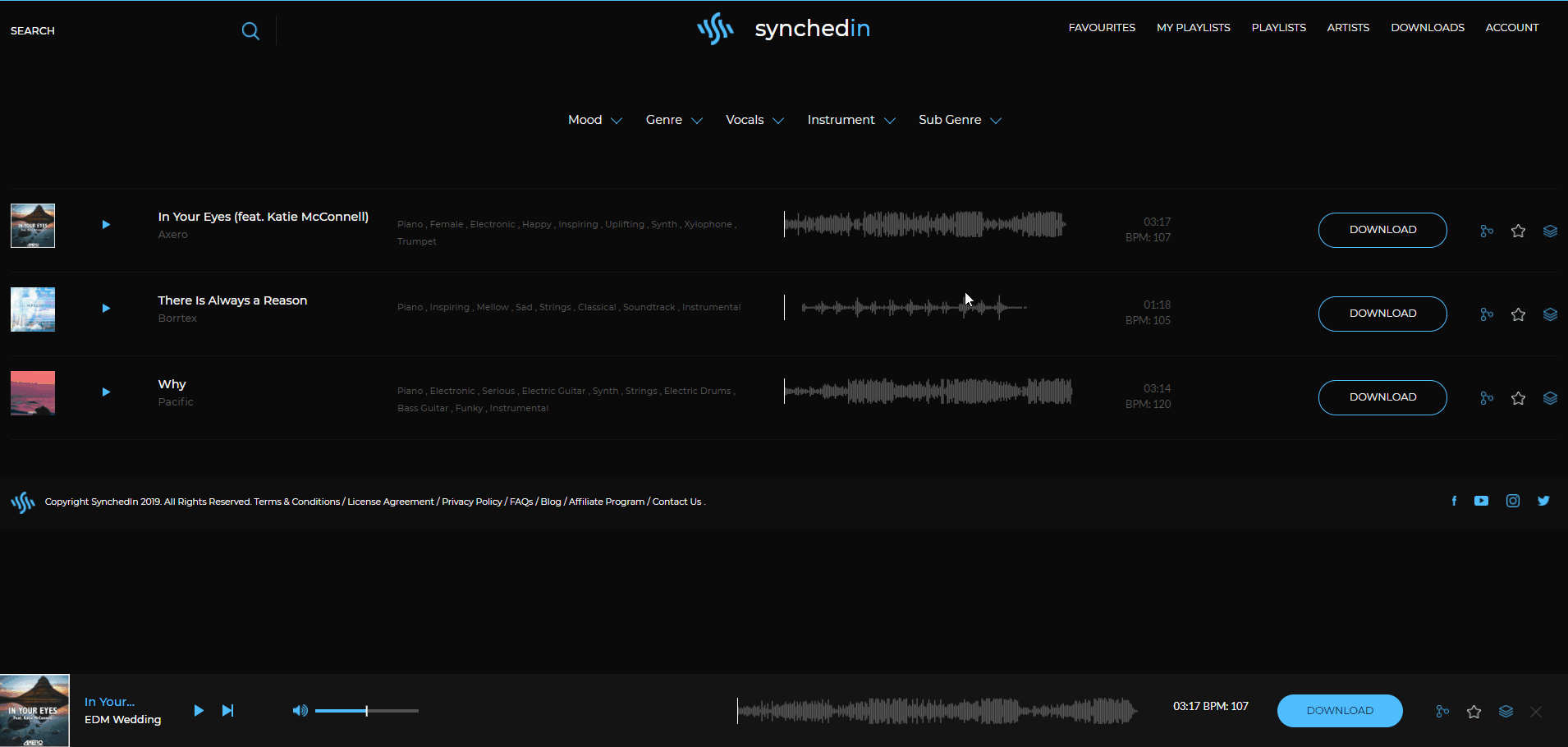 Once you've got all the music you want in your playlist, hit play on the first track.

The Synchedin player at the bottom of the screen will allow you to pause, skip and control the volume of each track. It's all under your control!