YouTube Backdrop Ideas for Stylish Videos
You've nailed what goes on behind the camera, you're confident in front of it. What about what's behind you? Here are some YouTube backdrop ideas that'll make your videos look slick and professional!
As a content creator, it's understandable that you probably spend a lot of time thinking about content. Making videos for YouTube requires some thought, in order to stand out from the very large crowd. But, regardless of whether you're a food channel, or a crafts channel, you want your videos to look good too.
If you plan on promoting your channel and growing your audience, first impressions count. Whilst your video thumbnails may not always be snapshots of your content, the likelihood is they mostly will be. This means you need the background of your videos to be on point.
Not everyone has access to a dedicated space for a set, or a big budget for complex props. Firstly, let's look at what makes for an attractive YouTube backdrop.
What Makes Decent YouTube Backdrops?
Plain white backgrounds or block colours could sound a little boring, but actually they can work great. Choosing a backdrop involves some consideration about your own style and aesthetic. If you opt for a minimalistic look normally, or you don't want to distract from what you're presenting, plain is perfect.
The theme of sticking with your aesthetic remains if you want to have a busier backdrop too. If you're cooking, chances are you'll find yourself in a kitchen. However, your YouTube backdrop version of your kitchen will likely be different to your everyday kitchen. A little tidy up, at the very least, will probably come into play.
Without further ado, let's look at some ideas and tips that'll elevate your YouTube backdrop game.
Fun Lighting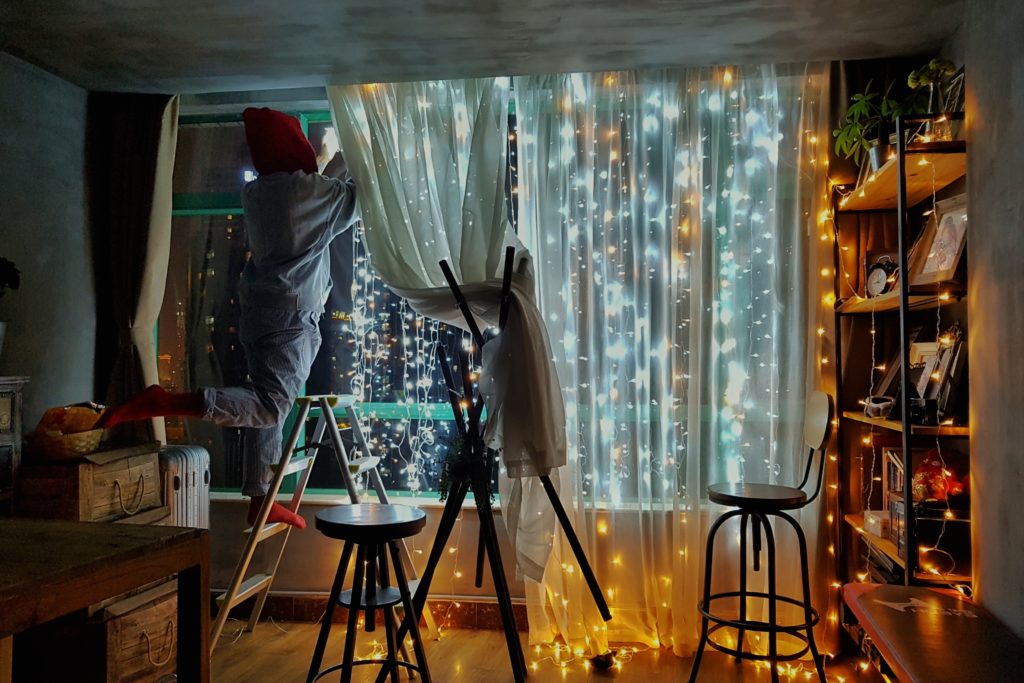 You may already know that ring lights are great for making what's in front of the camera look good. But, the rest of the space deserves some attention in the lighting department as well.
Rather than just having the standard room light switched on, some thoughtful mood lighting will give your YouTube video the professional studio effect. If you're a tech channel, lots of different coloured LED strip lights create a cool backdrop whilst reflecting your channel.
Fairy lights give a warm, cosy feel to a video. This is great if you're quite a personal vlogger, and want viewers to feel very familiar with you.
Different Textures
Staring at a wall might sound incredibly dull. And fair enough – most walls are just smooth and uninteresting. But, if you're lucky to have some exposed brick where you live, or maybe you have loads of jazzy wall hangings, it becomes a lot more engaging.
Hanging things like ivy or vines down the back wall is a small thing that can make a big difference.
Props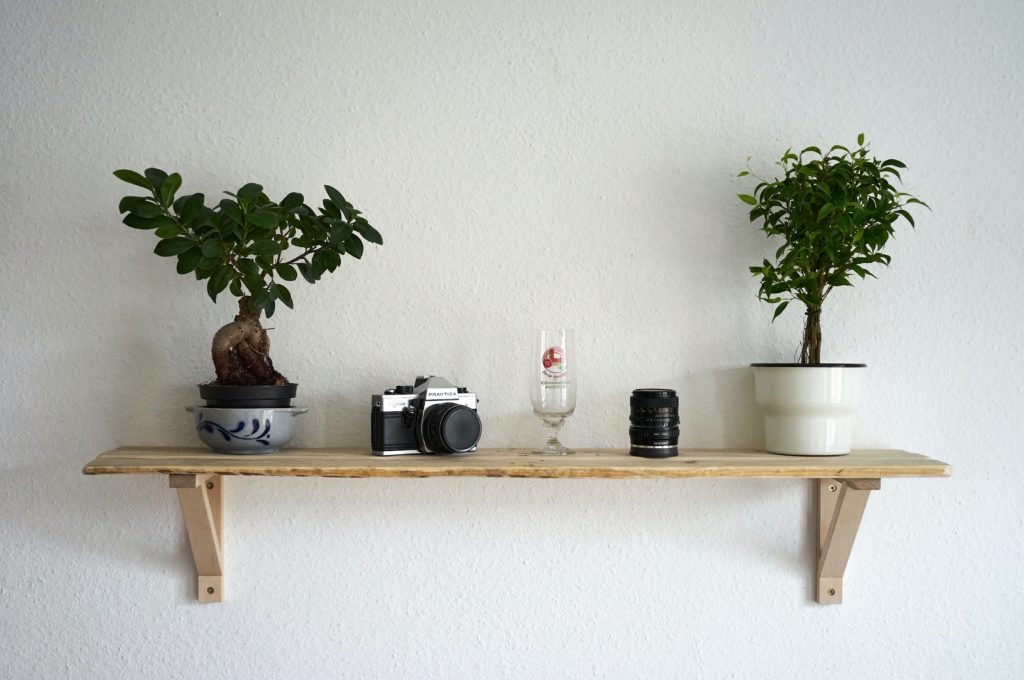 Watching lots of video content on YouTube, you may have started to notice items that pop up in the background a lot. For example, YouTube plaques that are awarded to channels when they reach certain milestones often get proudly displayed.
You can use props and items that reflect your personality, brand, or channel to give your YouTube backdrop a bit more life. Musical instruments are logical if you're filming guitar tutorials. If you're a baker, a lovely, shiny stand-mixer on the worktop would act as an obvious marker for which channel they're watching.
Green Screen
Absolutely no longer reserved for big budget Hollywood movies, even the lowly beginner YouTuber can play with green screen backgrounds. Simply draping a crease-free sheet enables you to choose any background you like.
Beware going too wild, though. You still need to be the main focus of the shot, and stand out from the background. Anything too busy and chaotic can quickly become an eye-sore.