Skillshare Photo Editing Lessons You Have to Try
Every day is a school day. Develop your creative editing and image enhancing abilities with these amazing Skillshare photo editing lessons!
So far on the Synchedin blog we've taken a look at a range of Skillshare classes. The website has so much to offer, and lets learning leave the classroom and know no limits. From game design courses, to improving your music production skills, the learning opportunities are boundless.
Since we've launched the images platform on Synchedin, we thought it'd be fitting to list some of the greatest Skillshare photo editing lessons. Maybe you fancy having a go at taking your own high quality stock photos, and becoming a Synchedin contributor. All beautiful photographs require a level of editing. So, check out these Skillshare classes and boost your skills!
Fundamentals of Photo Editing
Justin Bridges is a fashion and portrait photographer based in New York City. On his course, Fundamentals of Photo Editing will help you enhance your images, whether you've taken them on DSLR or a phone.
Some of the easy, straightforward lessons include:
Editing colour with hue, saturation, and luminance
Fixing exposure, white balance, and lens distortion
Using the tone curve for tiny adjustments
Mastering masks for total control
Take these lessons and discover how you can transform your photos with just a few key editing techniques.
Bigger, Better, Different: Creative Photo Editing
Teacher, Sam Morrison is a photographer who creates things that make people think and feel. At just 30 minutes, this class is a great quick guide on improving images with a few helpful techniques.
A great class for amateur and aspiring photographers alike, follow Sam  to one of his favourite NYC spots and learn valuable insider tips as he manipulates 3 images from his own portfolio.
Key techniques including altering lighting in Photoshop, ways to re-shoot an image to switch up your composition, using props to change a photo's concept, and more.
Photo Editing in Adobe Photoshop Lightroom
This beginner's guide course is hosted by Tabitha Park, a food and product photographer. Lessons will show you around Lightroom Classic CC, version 7.5, a hugely popular photo editing software.
This class will take you through common processes and demonstrate importing, culling, editing, presets, and exporting. Plenty of information is packed into the 2-hour class, including organisational tips, Tabitha's exact workflow and settings, as well as a few editing sequences.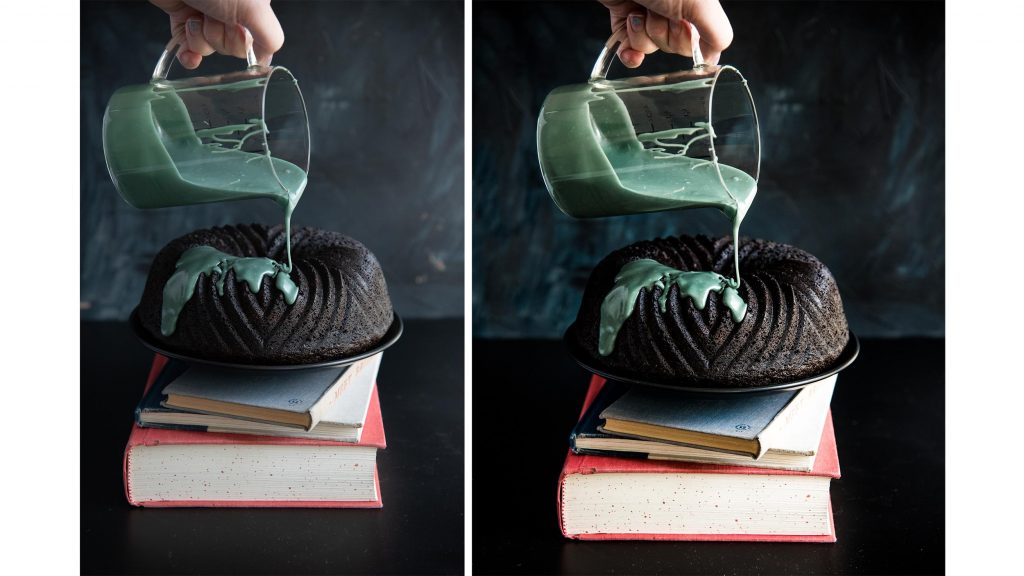 5 Advanced Adobe Photoshop Tips
5 Advanced Adobe Photoshop Tips: Photo Editing Beyond Lightroom is a great Skillshare photo editing course for intermediate photographers and editors. Another from Tabitha Park, the aim is to give you the tools you need for faster, cleaner edits in Photoshop. You can expect to learn about…
How to use the Content Aware Fill tools to fix and crop dynamically
How Tabitha adjusts, heals, and clones blemishes and distractions in her work
Quickly editing to remove dust and scratches in bulk
Crafting a seamless head swap
How to blend images together to create an eye-catching composite
Ideally, you'll already know your way around Photoshop pretty confidently before taking this class.
Fundamentals of Photo Editing in GIMP
This class is fantastic for those on a budget and looking to use free photo editing software. Learn all the important tools you need to know to professionally edit a photo – from start to finish – using the amazingly powerful and FREE photo editor GIMP.
Michael Davies has geared this class towards beginners, and walks through each step of the photo editing process with great detail. So, if you're a newbie to GIMP, you're in good hands. You will learn about an extensive range of things, including…
What is GIMP, and Why Use it to Edit Photos?
Opening an Image into GIMP
An Introduction to the Image Window
Scaling and Cropping Your Image
Adjusting the Shadows and Highlights
Getting Your Colors Right with the Color Balance Tool
Adjusting the Levels of Your Image (Plus Additional Color Correcting)
Bringing Out Color Intensity with the Saturation Tool
Warm vs. Cool: Adjusting the Color Temperature
Adding Contrast with the Curves Tool
Touching Up Photos with the Airbrush and Heal Tools
Sharpening Your Images (Unsharp Mask vs. High-Pass Filter)
Framing Your Photo Properly with a Vignette, and
Exporting Your Images in a Variety of Formats
All this on a free software? Yes, really.
---
Sign up to Synchedin today and become an image contributor. Put your newfound photo editing skills to good use and share the fruits of your labour with the world, whilst earning some passive income!