Find Summer Royalty Free Music for Sunny Content
Maybe you're lucky enough to create content in warm climes, or are just dreaming of sunnier times. Find out where you can get summer royalty free music!
What is Royalty Free Music?
If you're already familiar with Synchedin, you'll know that we talk about royalty free music quite a lot. If you're new here, hello and welcome to copyright corner.
When it comes to music and content creation, there are a few rules. We understand rules aren't exactly fun, but we're here to simplify them so that you can have fun without worrying.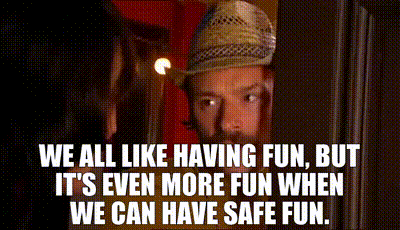 There are different types of copyright and licenses. Each one allows you to do something different, and comes with its own set of rules. Fortunately, the royalty free license is a relatively simple one to grasp.
If a track is royalty free, it means that a creator can use it without having to pay royalties each time they do. Instead, they often pay a one off fee or a subscription for the track, and then it is theirs to use as they please. Content creators beware: if you skip this copyright rule and just use any old track you like, you could run into problems such as copyright strikes on YouTube or DMCA notifications.
What is Summer?
This was going to be a silly joke but, if you're from the UK this is a valid question.
Find Summer Royalty Free Music
Wherever you are, whatever season it currently is, it's always cheering to watch summery, sunny content. It's even better when that beachy, breezy video is accompanied by tunes to transport you to the tropics.
So, if you're looking for tracks that are as hot as July weather (if you're lucky), look no further than Synchedin!
Our Tropical Beach Party Sounds collection is a great place to start your search for summer royalty free music. Find tracks from fantastic artists like Will Eason, Andreas Kaufmann, Axero, and more.

Filter music based on mood and genre, so you can find chilled tracks perfect for those lazy beach days, or invigorating tunes for summer adventures.
No matter the content you're creating, be it commercial or just for fun, all tracks in the Synchedin library are available to use with video. Stream tracks for free, or subscribe from just $3.99 for unlimited downloads!
Get creating that summer content, and share a bit of sun with the world!