7 Halloween Content Ideas to Spook Your Subscribers
Spook season is quickly creeping up… behind you! Check out these 7 Halloween content ideas that your subscribers will find a scream.
We love tricks, but we're being generous and handing you a treat this time. As a content creator on YouTube, you probably find yourself on the hunt for fun video ideas all the time. Taking advantage of seasonal events opens you up to a goldmine of content opportunities.
So, with it just around the corner, why not have a go at creating your own version of some of the following Halloween content ideas?
Creepy Craft Tutorial
What are some of the first things you picture when you hear the word, "Halloween"? I'm confident that pumpkins, ghosts and skeletons are in the mix. If you run a craft YouTube channel, these are all perfect examples of things you could show your viewers how to create.
Creative paper decorations for a spooky gathering? No problem. Who doesn't love bunting made out of adorable little felt ghouls? Are you a dab hand with a wodge of clay? Fashioning skull table decorations out of oven-bake putty is simple, accessible, and something all your viewers could get on board with.
Scary Movie Reviews
Not everyone's cup of tea (mine, big scaredy-cat that I am), but there's plenty of terrifying Halloween movies out there to be watched. If you're a cinema buff, I'm sure your viewers would appreciate your opinion on some of the best horror movies to keep them up at night.
This one is great for creating a handful of videos. Throughout October, you could release a bi-weekly horror film club, reviewing and discussing a new movie each time.
Halloween Party Food Recipes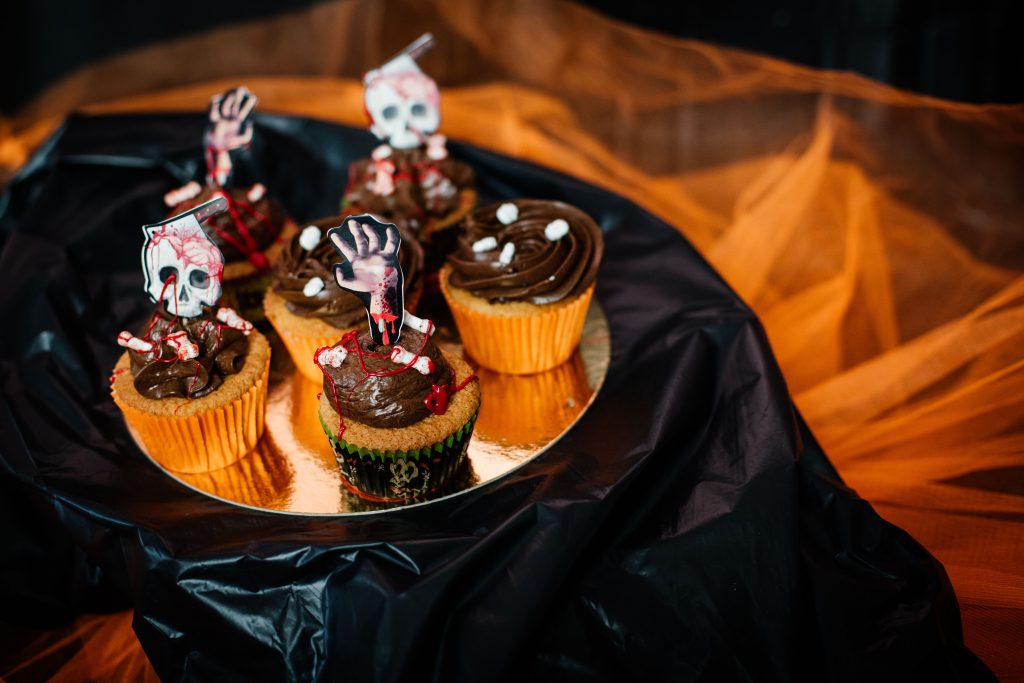 There are so many awesome food channels out there on YouTube, and they're popular with a huge variety of people. I mean, most people can agree that food is great. It keeps us alive, but is also delicious. This is probably why aesthetic, snappy recipe videos are so successful online.
If you make your own food videos, sharing your tips on some tasty Halloween treats is a great way to reel in views. Spaghetti and meatballs is an easy favourite, and ideal for a gory dinner party when it becomes worms and eyeballs. Some seasonal baking makes for an engaging video, and a tray of shortbread witch's fingers is straightforward for almost anyone to whip up.
Trick or Treat Outfit Inspo
One of the best bits about Halloween is playing dress up. If you're a clothes lover and fashionista, then Halloween presents a wealth of content ideas. Parties are thrown, trick or treating expeditions are made, and everyone wants to impress with their costume.
Running your subscribers through all your favourite go-to Halloween outfits, and your spooky style tips, is a fantastic way to celebrate the deathly day.
Halloween Let's Play
Perhaps you're an avid gamer and a big fan of Twitch. If you enjoy regularly streaming on Twitch, a Halloween themed Let's Play video might be something your viewers would love.
There is a load of horror themed video games out there to choose from, so you can really tailor your choice to your style and audience. Some terrifying winners include Amnesia, Left 4 Dead 2, and teen slasher survival game Until Dawn.
Pumpkin Carving Contest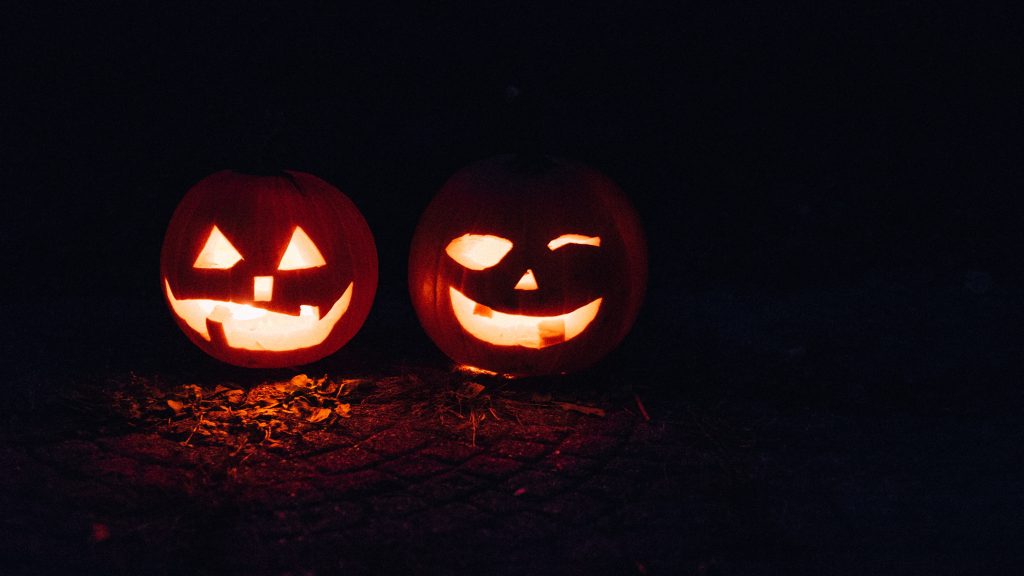 If you have a competitive streak, make it seasonal. Pumpkin carving is an absolute classic when it comes to Halloween activities. It's only natural to want to make the most elaborate, impressive jack 'o' lantern in your neighbourhood.
As an entertaining Halloween content idea, gather some friends together and host your own pumpkin carving contest. Filming an unscripted and (most likely) chaotic video may not be your usual style, but it could certainly make for some fun viewing!
Ghoulish Glamour Tutorial
Get out that ring light and dust off those makeup brushes. If you know your kabuki from your stippling, you're probably at home guiding people through your sickening makeup looks. It's time to change it up – make people go from gagging to gasping in fright. There's never a better time to really go in hard on those spider lashes.
Coming up with a range of playful spooky eyes, or even showing off some nifty techniques for killer costume makeup, is the perfect way to celebrate Halloween on your YouTube channel this year.
---
No great Halloween YouTube video is complete without some eerie, bone-chilling music and sound effects.
Synchedin offers a huge library of royalty free music, and both creative commons (CC0) and royalty free SFX. Check out the Haunted House Soundscapes collection for some inspiration on the kind of sounds your spooky video is crying out for.
Access unlimited downloads of all assets from just $3.99 per month. Subscribe today, and get your Halloween content nailed, and ready to resurrect!