YouTube Shorts | How to Upload a Short-Form Video
We've all heard of TikTok, we've seen Reels, but what about YouTube Shorts? Here's how to upload a short-form video to YouTube!
As the world's attention span grows shorter, so too does the content. Over the last couple of years, we've seen the rise of short-form video sharing platform, TikTok. Content guzzlers across the globe have been enjoying snappy, bite-sized videos covering a whole range of topics. From dance trends, to record deals being brokered, to just the plain silly, TikTok appears to have it all. Including the audience.
So, it comes as no surprise that other social media platforms have been scrambling to replicate the platform's format, in the hopes of also replicating its success. Instagram launched Reels, its own answer to TikTok, in the summer of 2020. Although, many users took to the feature simply as a way to increase the reach of their TikTok videos, uploading TikToks directly to Reels. It's been a game of cat and mouse ever since. Since TikTok increased the length of its videos to 3 minutes, Reels endeavoured to do the same, doubling its length to 60 seconds.
This copycat trend has continued, with YouTube rolling out YouTube Shorts. After highly successful beta tests in both India and the US, YouTube has demonstrated some nervousness about being left behind by the short-form crowd. The feature has now begun gradually rolling out on a wider scale since June this year.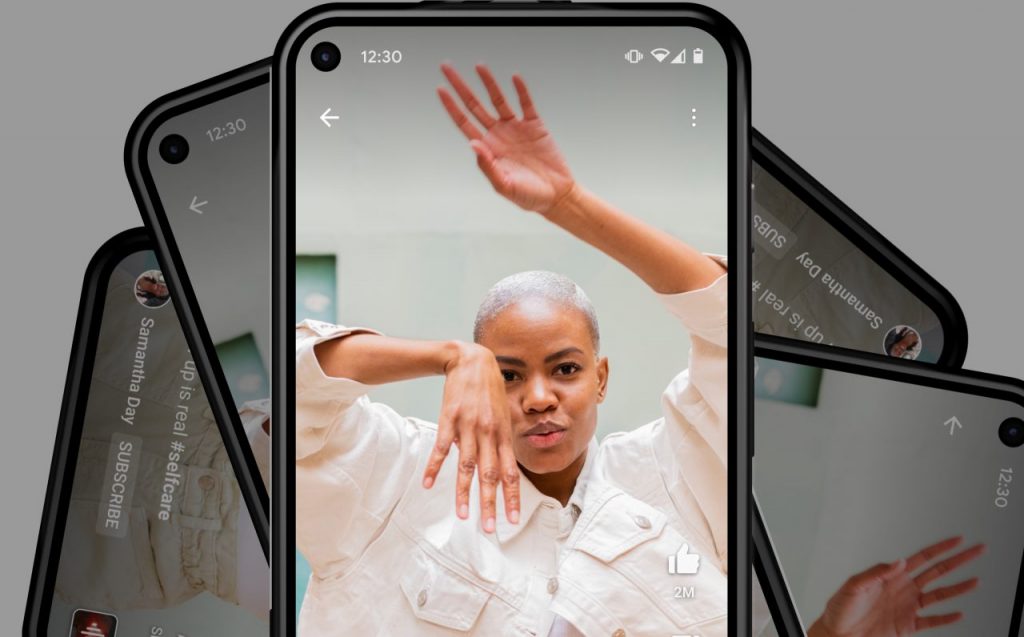 What Is YouTube Shorts?
As explained, YouTube Shorts is YouTube's answer to TikTok – small but perfectly formed parcels of mini video content.
Videos can range in length, from 15 seconds up to a minute-long. Any videos within 15 seconds of length can feature music from YouTube's music library.
Shorts does not have its own specialised app at the moment, but does feature as a tab on the YouTube app – you may need to update if you can't see it! Short-form videos can be browsed via the Shorts tab, which is set out familiarly, much like TikTok. Users can also spot Shorts on the homepage, as well as by subscribing to uploaders.
So far, it remains to be seen whether users will record content and upload directly from YouTube Shorts, or whether it will be used similarly to Reels. Currently, it is already noticeable that plenty of users are resharing their TikTok creations to Shorts, as is evident from the TikTok watermark.
How to Upload a Short
The upload process for shooting and sharing a short couldn't be shimpler.. ahem, simpler.
Tap the create button (+) and then hit Create a Short (ensure you have updated your app if on mobile)
To switch from 15 seconds to 60, tap the 15 above the record button. If you would like to record hands-free for a custom length of time, tap Timer and drag along to the length you'd like your Short to be.
To record, hold down the capture button, or tap it o start and then again to stop recording.
Add filters, text, music (if video is 15 seconds), and hit NEXT.
Add a title to your Short. Hint – include #Shorts in your short video's title or description to help the system recommend your Shorts across YouTube.
---
It is important that you only use music from the YouTube library, or that you have the appropriate licensing for in your Shorts. If not, you could run into copyright claims and potentially even strikes.
If you'd like to use music other than the YouTube Music library, check out Synchedin. Discover a huge library of awesome royalty free music, all with the sync license covered. Stream all tracks for free in the background of videos, or subscribe for just $4.99 per month to access unlimited downloads. Enjoy full claims control and make your Shorts stand out!